Counseling and School Psychology Doctoral Student
Counseling and School Psychology Doctoral Student Recognized for Work on Mental Health Policy and Restorative Justice in Schools
---
In 2021, Counseling and School Psychology (CSP) doctoral student Alec Hall was awarded not one but two multi-year scholarships to advance his work on restorative justice. The Robert Wood Johnson Health Policy Research Scholar (HPRS) and American Psychological Association Interdisciplinary Minority Fellow is now currently at work on his thesis project, which will be a research collaboration with local high school students. Asked how he keeps his drive, Hall says he's "Coney Island, Brooklyn born and raised." He says emphatically: "I'm from the city that never sleeps. I got a world to change."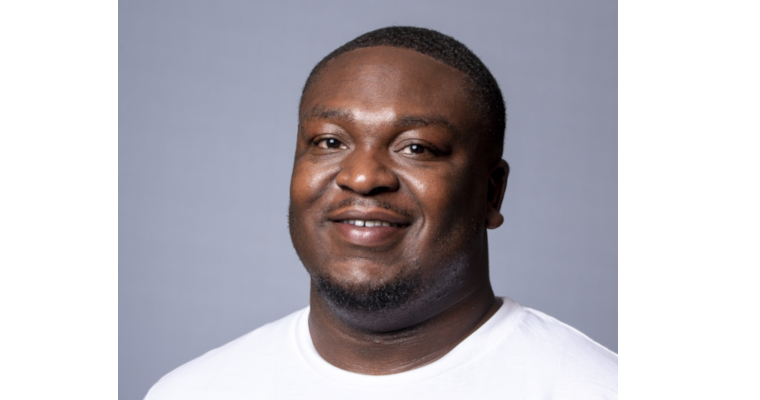 His dissertation, "Muunganiko Curriculum: A Piloted Tier 2 Intervention that Integrates Restorative Justice and Youth Participatory Action Research," will bring together a cohort of high school students for an eight-week engagement. As Hall explains, the curriculum is rooted in three pillars of restorative justice: harms and related needs, obligations, and engagement when there is wrongdoing. Hall notes the practices and values associated with restorative justice have roots and parallels in many Indigenous and various cultural practices globally. Importantly, as Hall explains, restorative justice practices refrain from and may attend to harm caused by exclusionary and disciplinary tactics.
As Hall explains, people coming together in the same space literally forming a circle facilitates ways of engaging through its form. "Everybody sees everybody," says Hall, adding, "No one is above anyone." Hall says that circles as they occur in restorative justice practices contrast with policies of excommunication and hierarchy. "We're not removing anybody. We're all here. We're all going to talk about this, and we are all going to find a solution," Hall explains. As for goals for the project, Hall says: "Whatever they [the students] what to see change, changes."
Hall, a third-year doctoral student, says his choice of youth participatory action research (YPAR) methods aligns with his restorative justice concerns. He emphasizes: "What do they [students] need? Not what do we think they need. What do they need?" While focused on students, Hall expects the project will also include interviews with families, teachers, and school staff. "All this will be done through research collaboration with the kids," Hall explains.
This project reflects Hall's ongoing commitment to questions of justice. Hall says: "I originally wanted to be in the FBI. I wanted to fight crime growing up." He also saw how the criminal justice system had impacted people in his own family and people he knew, kids his age. Hall went on to earn his bachelor's degree in forensic psychology from CUNY John Jay College of Criminal Justice. He worked at Riker's Island jail while completing his master's degree in mental health counseling from CUNY Hunter College. This work brought him in contact with people jailed for their retaliation against domestic violence. He learned about trauma they experienced as young children, the years they were in school.
Hall linked their experiences to the scenario of a student being seen as simply having "behavior problems" from a school perspective. He says when he found the "school-to-prison pipeline" metaphor, it resonated with what he was learning and spoke to his concern for injustice. Along the way, a series of opportunities with students encouraged Hall to consider working in mental health in schools. He realized, "I want to work with people. I want to fight crime that kind of way."
"There are a lot of parallels, schools to jails." Hall goes on to list: "…bureaucracy, social politics, procedures" adding, "even peer dynamics." Hall, who also holds a master's in education in school psychology — newly granted in 2022 — describes how restorative justice is needed to address crimes enacted and affirmed by school institutions themselves. He emphasizes these are inextricable from race, ethnicity, and socioeconomics.
Hall links mental health, heath policy, and justice concerns across facets of schooling, from suspension policies to adequate lunch periods to teacher burnout. Hall cites formal research as well as links his work to the personal. Asked what is important to know about him and his work, Hall starts with Coney Island, Brooklyn. "Just thankful that I am able to be here," he says, "because where I am from, people who look like me mostly don't make it."
As a health scholar, Hall's work seeks to change this. He is focused on how student experience is affected by relationships between race, ethnicity, and socioeconomics. "There is plenty of research on disparities and outcomes," he says of the connection between health, education, and demographics. He explains that his current focus is "ethnic matching" of teachers and students in schools "in underperforming and low-socioeconomic communities," referencing research indicating evidence that pairing may be particularly meaningful for Black and Brown students.
Hall is working alongside other student scholars as well. As an APA fellow, he is part of a cohort "to create a community health project to service underserved youth of color." As a Robert Wood Johnson HPRS, he is spending a portion of the summer each year, for four years, at John's Hopkins University with other doctoral students to "discuss and learn about creating equitable health outcomes."
These activities and accomplishments are part of Hall's sustained commitments, as Hall is completing his doctoral clinical internship at the Harvard Medical School-affiliated Manville School at the Judge Baker Center for Children and Families in Mission Hill. Additionally, he supports the Birch Fellows Program with Dr. Melissa Pearrow "for minoritized graduate behavioral health trainees who have a passion for working with children."
As for guidance for his fellow students interested in scholarships, Hall has two words of advice: "Keep applying!" Hall says he had been applying since he was a master's student before he got one acceptance. "After getting denied 10,000 times, two came to me. I had to ask APA if I could do two," he says. As for other aspects of life as a doctoral student, Hall says he returns to New York when he can. In addition to some video game playing, basketball, and going out with friends, he also studies Western astrology, an early interest that he says led him towards psychology.
As for future plans, Hall says his return to New York is "not even a question," while adding that he works to get in and give back wherever he goes. He was a student leader in the National Association of School Psychologists (NASP) for UMass Boston in 2020 and 2021 and is a member of the Association of Black Psychologists (ABPsi). While in Massachusetts, Hall is also working to start a local chapter of ABPsi.
Hall is an active member of the first Black intercollegiate fraternity, Alpha Phi Alpha. The fraternity, he says, "had famous members like Dr. Rev. Martin Luther King Jr.," who he says became a member in Boston, while doing his PhD at Boston University. Hall returns home to New York City every Thanksgiving to give back in the form of service with his fraternity brothers. Additionally, he has been awarded honorary membership as staff in Chi Alpha Epsilon at City University of New York (CUNY) Baruch College "for extraordinary work with the Urban Male Leadership Academy Scholars Program."
Hall is currently seeking research assistants for paid work this fall. He says he is intentionally seeking undergraduates only, recalling how he was helped by such an opportunity as a young student.
from the Office of Grants and Research in Education