Education in the Pursuit of Justice: Looking Back
Education in the Pursuit of Justice: Looking Back While Looking Forward at the McCormack School in an Anniversary Year
---
01/27/2023
| Rita Kiki Edozie
Happy New Year and Lunar New Year, and welcome to the second half of AY 22–23 at UMass Boston. The 53rd annual Martin Luther King Jr. Day Memorial Breakfast offered introspect for what may be a promising sign for 2023. A group of us from the McCormack School, including M-RET co-chairs: Professors Johnson and Nsiah-Jefferson, Student Success Manager Dr. Christopher Graham, McCormack Scholars Student Chair Jiedine Phanbuh, and several of our students attended the historic breakfast held at the Boston Convention Center - the first in-person MLK gathering since the pandemic. We shared with each other how motivated we were by what we observed and heard from Boston's pre-eminent legislators and community organizers at the event.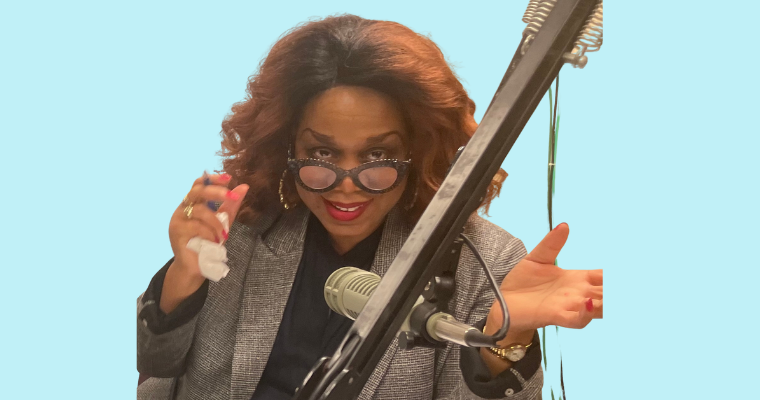 Rita Kiki Edozie, McCormack's Interim Dean
" McCormack's AY' 22–23 strategic planning priorities in student success and public engagement "
Mayor Michelle Wu noted, "We're battling not just two sides, or left or right, but a growing movement of hate, abuse, extremism and white supremacy." Reflecting on King's commitment to public education, Congresswoman Ayanna Pressley made a clarion call: "Another world is possible; we need political will….and policy action"! The words of Massachusetts' policymakers inspire a spectrum of possibilities for our work at McCormack in the coming year, although not without reflecting on the semester of accomplishments that we have chronicled for you in the current edition of our newsletter.
Approaching McCormack's 40th year anniversary, in the fall, we invited Edmund Beard, our Founding Director and Acting Dean. In our interview with him, Beard relayed that he had envisioned a McCormack Institute that researched and served Boston: "We were going to be a public policy research center with large associated public service and public education features focused on issues of concern to Boston, to Massachusetts, and to New England. There was a need, and we began to fill it—fast" (Ed Beard, McCormack Speaks @ WUMB Radio, Season II). Beard also reflected on the interdisciplinary curricular model that became the basis for the McCormack School's academic current academic programming, stating "The kind of thing that we did in the Institute was… bringing people together into a core entity from different home departments…[This] was so much fun and so motivational, so much more satisfying, and lucrative to be in that new thing."   
This new year, as the McCormack School continues to consider its organizational future as a public service education school, there are many flagship programs that reveal the school's interdisciplinarity. In the newsletter, McCormack's Gerontology Department chair, Edward Miller, and his faculty trace the Gerontology program's history in policy and public service with its strong commitment to social justice and diversity, equity, and inclusion. In a forthcoming article, Miller and his colleagues maintain that gerontology by its nature draws its content from public policy, psychology, sociology, economics, political science, and public health, among other fields. The department's undergraduate program, which will change its name this semester from Global Aging and Life Course Studies to Aging Studies, focuses on training and preparing students for management positions in the fields of advocacy, education, marketing, product development, service provision, management, administration, program planning, and research. 
The policy activism and public service orientation of the Gerontology program is also manifest in its research and outreach. In December, Gerontology Institute Pension Action Center Director, Anna Marie Tabor, appeared on Falmouth Community Television's "Making Good Financial Decisions at Every Age" hosted by Kathleen Kennedy Townsend, the Secretary's Representative for Pensions and Retirement at the U.S. Department of Labor. Tabor appeared on a panel of retirement experts who addressed how retirees can protect themselves against fraud and scams.
Still reaching into history to explore our present and future in an anniversary year, last fall, we invited former Provost Winston Langley to talk about the global impact and engagement that he had on the school. A seasoned administrator, we recognized Langley for his instrumental role in the development of the human security program and the key role that he played in expanding the global vision of the McCormack School's global governance and conflict resolution programs.
To this end, as I anticipate the February publication of the Choice Outstanding Academic Titles (OAT) list for 2022 that includes a "highly recommended" rating of my latest book, Africa's New Global Politics: Regionalism in International Relations, I'm reminded of the global affairs legacy handed over to me by former Provost Langley. Recruiting me to UMass Boston from Michigan State University just over five years ago, Provost Langley passed the global governance studies torch to me in ways that I would sustain through internationalist stewardship several years later as head of unit at the school's helm. The newsletter quotes me as stating that it is easy but inaccurate to categorize the African affairs themes of the book as solely fulfilling the array of "Global Studies" interdisciplinary topics researched at the McCormack School. Rather, the book is also very much about the new, emerging field of global public policy.
The latest edition of our newsletter also chronicles McCormack's AY' 22–23 strategic planning priorities in student success and public engagement. As such, the current edition profiles the accomplishments of current students, including December 2022's Winnie Mandela Speaker, Mercatus Center Fellow at George Mason University, and Global Governance/Human Security PhD doctoral candidate Krystal-Gayle O'Neill, as well as recent master's in International Relations alumnus (Yr. 2022) Hassan Chehab, who is currently an educational coordinator at Discovering Justice in Boston. Moreover, we showcase Department of Public Policy and Public Affairs Graduate Program Administrator for Outreach and Recruitment Jack Li. Jack who is a "double Beacon," an alum who graduated from UMass Boston with a BA and MBA in management, with specializations in marketing and information systems, and is entering his sixth year of work at the McCormack School.
There are no successful students without successful faculty. That is why this year, McCormack welcomes a new Associate Dean, Marlene Kim, whose portfolio will focus on the school's research facilitation and student engagement. A College of Liberal Arts (CLA) Professor of Economics and student-centered, university-wide faculty leader, Kim's research in the socio-economic policy of race and gender and her longstanding student-centered teaching in economics will strengthen McCormack's student success programs and elevate the school's research portfolio. 
Showcasing our fall activities, the newsletter also presents a McCormack School that remains visible in our community and publicly engaged, offering UMass Boston students an educational experience that provides them an opportunity to conduct applied learning while serving the public interest. To this end, in collaboration with community partners, our Center for Women in Politics and Public Policy (CWPPP) held its sixth biennial New England Women's Policy Conference, envisioning and promoting new transformative policies to eliminate systemic inequities across the region. Additionally, our Center for Social Policy (CSP) awarded paid Elaine Werby internships to several McCormack graduate students, appointing them as prominent public service fellows conducting community-engaged research in social welfare.
I'll conclude by returning to the Martin Luther King Jr. Day Memorial Breakfast, whose theme was raising awareness about the essential significance of education in the pursuit of social justice. Last fall, we continued to strive to achieve King's call to action at the McCormack School. This spring, we hope that the new year will be one in which our faculty, staff, and students continue to serve and improve society through public service, civic engagement, political and government careers, public communications, and non-profit service.