Extraordinary Alumni Spring 2023 - UMass Boston
Extraordinary Alumni Spring 2023
---
05/09/2023
| Alumni Magazine
Rasheed Walters '17 is a freelance writer, political commentator, and historian specializing in politics and current events who was mentored by fellow alumnus and radio program NightSide host Dan Rea '70, H'08. Walters was an avid listener of Rea's radio show and would often call in to discuss his goal of pursuing a career in writing. Rea was able to connect Walters with the editor of the Boston Herald, where Walters is currently an opinion columnist. He earned his bachelor's degree in political science from UMass Boston and was a fellow for Boston Impact Initiative, a nonprofit focused on economic and racial justice. Walters is a member of Project 21, a national leadership network of Black conservatives, and resides in Boston.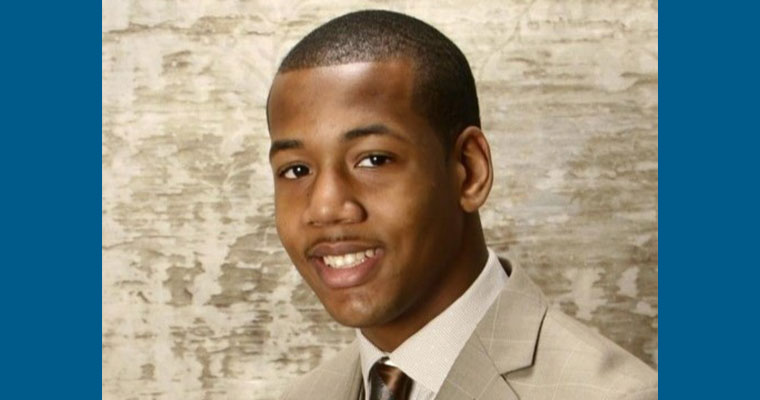 Rasheed Walters '17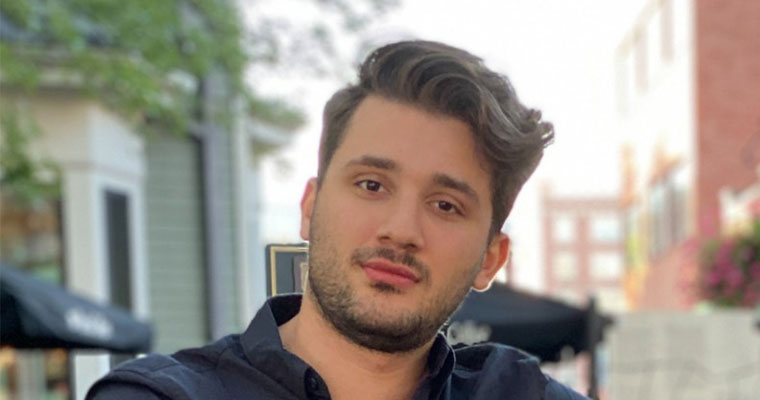 Daud Kyarizov '22, G'22 founded KoKo Coffee, a portable coffee shop, with the mission of simplifying the coffee experience for people who don't have access to third-wave coffee shops in their neighborhoods. Inspired by Kyarizov's passion for the beverage, the cafe serves caffeinated beverages, as well as pastries, breakfast, and lunch items. The menu is influenced by international cuisine, with hints of the Mediterranean, the Middle East, and Central Asia. KoKo Coffee plans to open locations in the Downtown Boston and South Boston neighborhoods. In addition to providing folks in the Greater Boston area with their daily caffeine fix, Kyarizov also works as a media director for Turkmen Yurt TV, which promotes social justice and democracy in Turkmenistan, from where he originally hails.
Roman Davis '14 began his career with the Old Colony YMCA in 2010 as a youth sports instructor and camp counselor. Over the course of a decade, the UMass Boston alumnus had been promoted a total of six times, ultimately serving as the senior executive director of the YMCA in Taunton, Mass. In an effort to provide more inclusive programming, Davis spearheaded a signature program called Y-Ability. He was awarded a Community Partnership Award for Inclusive Recreation from the Federation for Children with Special Needs. He also won the national 30 Under 30 Award from Y-USA for his community work around Y-Ability and diversity. Davis was recently appointed director of employee development and strategy at Jay Cashman Inc.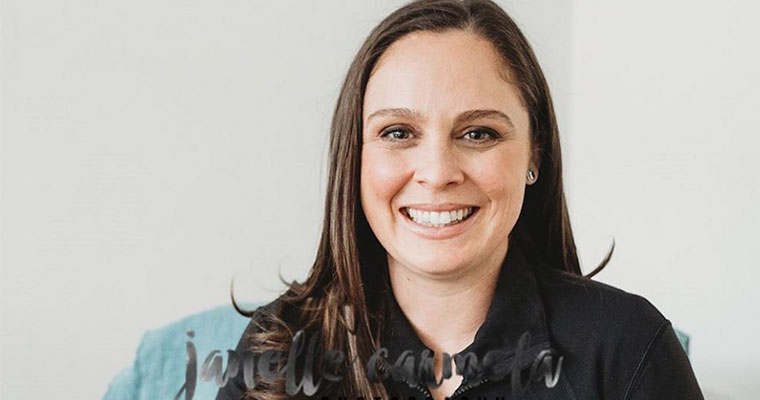 Emily Jean Silver G'14 was named a Boston Business Journal 40 Under 40 honoree alongside her business partner. Silver is the cofounder of Newborn and Parenting Support (NAPS), which provides prenatal education and postnatal support services. NAPS supports women throughout pregnancy and up through early childhood with an in-depth online learning platform, Nurture by NAPS. It includes a wide array of virtual classes and consultations—and even in-home lactation and nursing care. Silver began her career in general medicine before working as a labor and delivery nurse, where she met NAPS cofounder Jamie O'Day. While there, she received her master's degree in nursing and became a family nurse practitioner, working in an OB-GYN office for several years before running NAPS full time with Jamie.
Class Notes
1960s
Joe Casey '69 began teaching at Masconomet Regional School District after graduating from Boston State College. Over the years, he has worn many hats at Masconomet while coaching thousands of girls and boys. He started with the boys' basketball team right out of college, coaching for 22 years. He was the boys' cross-country assistant coach when he was asked by head coach Larry Gregorchuk to start a cross-country program for girls. Now after 53 years, the North Reading resident decided it was time to step down from coaching girls' cross-country.
1970s
Laurence Donoghue '77, an attorney at Morgan, Brown, and Joy LLP, was named to The Best Lawyers in America 2023 listing for Employment Law - Management; Labor Law – Management; and Litigation - Labor and Employment. Published by Woodward/White, Inc., Best Lawyers is considered one of the oldest and most respected peer-review publications in the legal profession. Donoghue earned his bachelor's degree in political science from UMass Boston.
Gina McCarthy '76, former White House national climate advisor and U.S. EPA administrator, and Lizzi Weyant, deputy executive director for public affairs and advocacy at the Metropolitan Area Planning Council, will lead the transition policy committee called "Climate Readiness, Resiliency and Adaptation," which will explore how Massachusetts confronts "the climate crisis head on while also creating good-paying jobs, protecting our communities and addressing climate injustices."
1980s
Paul Anastas '84, H'18 and John Warner '84, pioneers of green chemistry, received the August Wilhelm von Hofmann Commemorative Medal from the German Chemical Society. They were honored at a special ceremony during the eighth EuChemS Chemistry Congress. Anastas and Warner formulated 12 principles of green chemistry in their 1998 book, Green Chemistry: Theory and Practice.
Margaret J. Evans '83 retired after working 40 years at the Department of the Treasury, Internal Revenue Service. She had a long and storied career, climbing the ranks from determinations specialist to office correspondence examiner and then to internal revenue agent, in 2005. She later accepted a position as a senior reviewer in EO Mandatory Review. Upon her retirement in March 2021, she received the highest honor given to a Department of the Treasury employee: the prestigious Albert Gallatin Award, signed by Janet L. Yellen, the first woman Secretary of the Treasury.
Carole Hughes '83 was named a Pillar of the Profession by the National Association of Student Personnel Administrators (NASPA). The award is given to those who have provided significant service to NASPA through regional and/or national leadership roles within the association. They have created a lasting impact on the institutions where they have worked and leave a legacy of extraordinary service recognized by a cross-section of stakeholders. Hughes has served in a variety of positions on the student affairs staff at Boston College for the past three decades.
Thomas Stocker '85, a visual artist, is working with the Museum of Science in Boston to establish a memorial to Boston native Leonard Nimoy, who was most famously known for playing Spock in the Star Trek franchise for almost 50 years. An 18-foot stainless steel sculpture of Nimoy's hand raised in the iconic Vulcan salutation, "Live long and prosper," designed by Massachusetts sculptor David Phillips, will be placed at the entrance to the museum.
1990s
Jim Gordon '96 was appointed vice president at O'Neill and Associates LLC. He brings 25 years of experience in government relations, within political campaigns, and as an advisor to a U.S. Representative, to his new role. With his grasp of policy and processes, and understanding of stakeholder outreach strategies, he guides clients through the maze of government and legislative initiatives. Gordon's experiences in the public and private sectors have served to reinforce his philosophy that building relationships and finding common ground is the key to success in any arena.
Ed Meek '98, who earned his bachelor's degree in English from UMass Boston, won Berkshire Magazine's Create 4 Freedoms Essay & Poetry Contest for his poem "Freedom and the Dignity It Contains." Meek is a writer who has published poems and short stories. He is the author of Hide Tides, a collection of poems, and Luck, a collection of short stories.
Gemima St. Louis '93, G'96, PhD'98 has been promoted to vice president for workforce initiatives and specialty training at William James College. To date, the college has raised more than $12 million in funding to support students from underserved communities through academic training and service-year programs. This new role recognizes the increased scope and the impact of the college's academic training, agency collaborations, scholarship funding, research initiatives, student support, and innovations in this area.
Catherine M. Weber '99 received funding for the seventh annual Art on the Trails project, which is mounted in the Beals Preserve in Southborough, Mass. The project, which she founded in 2016, is a juried art exhibition and poetry program held each summer on the trails of the 55-acre property with the support of the Southborough Open Land Foundation and funded by the Southborough Community Fund. The program culminates in September with a poetry reading, typically attended by over 100 people, and a chapbook that features art and poetry.
Philip Winterson '90, managing director at Wells Fargo, was named high net worth branch manager with the company. Winterson's responsibilities include day-to-day operations of the Beverly Hills, Brentwood, and downtown LA offices and their 50 advisors. Winterson has been a part of the Wells Fargo advisors community for 16 years and has 32 years of experience in the financial services industry. Prior to becoming a branch manager, he served as a market leader in San Diego. He holds a bachelor's degree in finance from UMass Boston.
2000s
Jeffrey J. Brodeur '01, CER'01, CER'02, G'05, a former William Joiner Institute award recipient, was recently re-elected national president of the Federally Chartered Korean War Veterans Association. Brodeur was the first Korean demilitarized zone veteran ever elected national president and served on the Korean DMZ with the U.S. Army's 2nd Infantry Division in the late 1980s.
Patrick Costello '04 was appointed senior vice president for the Washington, DC, office of Mercury Public Affairs, a leading global, bipartisan public strategy firm. He is frequently sought out by individuals, institutions, and companies to advise them on how to maximize their influence and impact in Washington. He writes a monthly column for the international business community that is located in Italy.
Christine Vasquez Hortick '02 won the judicial election for the 225th District Court in Bexar County, Texas. She was sworn in on January 1, 2023. Hortick graduated cum laude from UMass Boston with her bachelor's in political science and anthropology. She earned her law degree from St. Mary's University School of Law and has served as an attorney for over 15 years.
Edna Monteiro Leith G'07, G'15 was named to the Massachusetts Alliance of Portuguese Speakers board of directors. Leith's involvement with the alliance started in 2002 as a volunteer. Later, she became the senior manager of the Dorchester office and the domestic violence and sexual assault program director. Leith now works for Boston Public Schools as a district multilingual and multicultural instructional coach, supporting Cape Verdean Creole-speaking children with language barriers.
2010s
Rachael Belisle-Toler '17 was named Ipswich Utilities' water resource manager. She came to Ipswich from the Gloucester Health Department, where she worked as the assistant director after completing her master's degree in community sustainability from Michigan State University. In this role, Belisle-Toler will be responsible for taking a closer look at water use and management in Ipswich while trying to engage with residents and community partners.
Jacob deBlecourt '19 was hired by the Boston Foundation as its new public affairs manager, working closely with the foundation's vice president for communications and public affairs. A graduate of the Honors College at UMass Boston, deBlecourt joins the foundation after two and a half years in the office of Boston City Councilor Julia Mejia, where he served as director of public policy and communications.
Lily Diallo '17 was hired as an account executive at Denterlein, an independent public relations agency. Diallo brings a unique understanding of a digital footprint and online presence that can create better brand awareness and marketing reach efforts. A decorated Army veteran, Diallo's training as a supply sergeant for Bravo Company, 2BSTB, 82nd Airborne Division gave her impeccable leadership skills and attention to detail. Prior to Denterlein, Diallo worked as a social media analyst for Veracode.
Kevin Higgins '15, who formerly served as Representative Liz Miranda's aide in the Massachusetts House of Representatives, was appointed chief of staff to newly elected State Senator Liz Miranda, of the 2nd Suffolk district, which consists of Roxbury, Dorchester, Mattapan, Hyde Park, Jamaica Plain, Mission Hill, Roslindale, the South End, and Fenway.
Philip Oates G'12, a former Watertown middle school teacher and interim principal at the Lowell School, received an honor from the Massachusetts School Administrators' Association for his work as assistant principal at Weston Middle School. Oates has worked at the middle school for the past six years. He has earned two master's degrees, one in secondary math education from UMass Boston, and one in organizational management from Endicott College. Oates' career in public education spans from middle to high school.
Raymond Porch '15, G'17 has been appointed to the position of director of family and community engagement for Cambridge Public Schools. He has over 20 years of experience in secondary and postsecondary education in public, charter, private, and higher education organizations and settings. Prior to this role, Porch was the chief of diversity, equity, and inclusion for Burlington Public Schools in Massachusetts.
Tinesha Richardson '18 received the Profiles in Diversity Journal's 2022 Black Leadership Award. The award honors individuals who exhibit exceptional leadership, mentorship, and commitment to diversity and inclusion, both in the workplace and in their community. A manager on Freddie Mac's Single-Family Equitable Housing team, Richardson plays a key role in providing innovative solutions and strategic planning to eliminate the homeownership gap for Black and Latino families. She also serves as the cochair of Freddie Mac's ARISE Business Resource Group, which provides personal and professional development programming for employees in the African diaspora.
Kevin Tran '18, a Dorchester native who has served as the neighborhood liaison for Fields Corner and the local Vietnamese community since October 2021, has a new title: AAPI cultural liaison. He is one of four new staffers who have joined Boston City Hall's Office of Neighborhood Services, with a focus on sections of Dorchester and the Cape Verdean and Asian American Pacific Islander communities. Tran has a degree in psychology from UMass Boston. Before this role in neighborhood services, he worked as a specialist and paraprofessional in Boston public schools.
Miran Velagic '12 joined Cataldo Ambulance Service, Inc. as director of revenue cycle. Velagic and his family emigrated from Bosnia in 1994 as war refugees and settled on the north shore of Massachusetts. He graduated from UMass Boston with his bachelor's degree in management and previously worked at Harvard School of Dental Medicine. Velagic now resides in Malden, Mass., with his wife and child and has served on the UMass Boston Young Alumni Council since 2017 in various roles, most recently as vice president.
Elizabeth Proctor West '19 received her JD from Suffolk University Law School in spring 2022 and began her law career as an associate attorney at Bay State IP, LLC in Boston. A resident of Braintree, Mass., Liz is a member of the UMass Boston Young Alumni Council and serves as chair of the Council's Engagement Committee.
2020s
Angela Allison CER'20 won her first election for Advisory Neighborhood Commission in Washington, DC. An Advisory Neighborhood Commission is a non-partisan neighborhood body made up of locally elected representatives. Commissions were established under Washington's Home Rule Charter to bring government closer to the people, and to bring the people closer to government.
Héctor del Valle CER'21 was hired as the district translator for the Seminole County Public Schools. After successfully completing two semesters of UMass Boston's Translation Certificate Program, Héctor passed the UMass Boston Translation Certificate Exam, which is designed to determine whether a candidate can produce a translation that is professionally usable within the framework provided by the translation instructions. Before joining the program, Héctor was a New York City Spanish high school teacher for 22 years. He holds a bachelor's degree in secondary education from the University of Puerto Rico and a master's in bilingual special education from Fordham University.
April Overstreet CER'22 earned the certified translator credential granted by the American Translators Association (ATA) in Spanish-to-English translation, following her completion of her certificate in translation from UMass Boston in 2022. To earn ATA certification, a translator must pass a challenging three-hour proctored exam. The exam assesses the language skills of a professional translator: comprehension of the source-language text, translation techniques, and writing in the target language.