Former Provost Winston Langley's Fellowship in Hum
Former Provost Winston Langley's Fellowship in Human Security Funds McCormack Graduate Student Research
---
This fall, McCormack hosted the return of a familiar face, who is now a silent donor to the university, former Provost Winston Langley. In the fall of 2022, Dr. Langley returned to UMass Boston as an honored guest featured in a two-part radio broadcast through the McCormack School's partnership with WUMB Radio, McCormack Speaks @ WUMB. Dean Edozie's conversation with Langley comprised of two focal points: First, on November 27, Edozie and Langley discussed the legacy of Langley's contributions to UMass Boston as Provost. Second, on December 4, the two discussed Langley's research and recent books While the U.S. Sleeps: Squandered Opportunities and Looming Threats to Societies and War Between US and China, both of which have been published during Langley's retirement.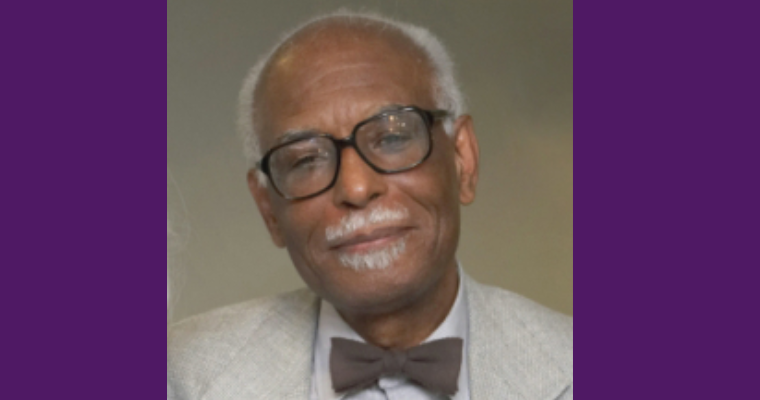 Winston Langley, Former UMB Provost
Dr. Langley is Professor Emeritus in the Department of Political Science and International Relations and Senior Fellow at the McCormack School. From 2008 to 2017, Langley served as the Provost and Vice Chancellor for Academic Affairs at UMass Boston. Having retired in 2017, Langley sustained a 40-year teaching career at the former Boston State College and UMass Boston, observing and teaching through the merger of the two institutions in 1982.
A seasoned administrator, Langley is recognized for his instrumental role in refining UMass Boston's identity as a student-centered urban public research university. During his time as Provost, he was integral to the development of the human security program at the McCormack School and played a key role in expanding the global vision of McCormack. All the while, Dr. Langley has been an active scholar and author in international relations, having published several books, including, most recently, While the U.S. Sleeps and War Between US and China, both published in 2021.
As the majority of Langley's scholarly research has been in international relations, the Winston Langley Fellowship in Human Security, created by Langley, provides a funding opportunity to one or more current McCormack graduate students to help facilitate important student research in the field of human security. In keeping with its namesake's years of dedication to student success and research at UMass Boston, the Winston Langley Fellowship is awarded to graduate students in the Department of Conflict Resolution, Human Security, and Global Governance at the McCormack School to support student research on human security issues in the developing world. The fellowship provides financial support in the form of stipends, travel, and other expenses related to the research being conducted.
The fellowship celebrates Dr. Langley's wide-reaching successes at UMass Boston and recognizes his commitment to high-caliber student-centered academic programming. The most recent recipient of the award, Ellen Busolo Milimu, is supported in her doctoral studies in Global Governance and Human Security. The fellowship aided in Busolo's trip expenses to engage in fieldwork and data collection in Kenya. "Receiving the award was quite affirming as a researcher who explores global systems and processes through sports, an area of study that is off-center of mainstream global politics," Busolo said. "The fellowship is a true depiction of Global South scholarship support, and I am eternally grateful to be a recipient of the award."