In Memoriam Spring 2023 - UMass Boston
In Memoriam Spring 2023
---
05/09/2023
| Alumni Magazine
Since our last issue, it has saddened us to learn of the passing of the following members of the UMass Boston community.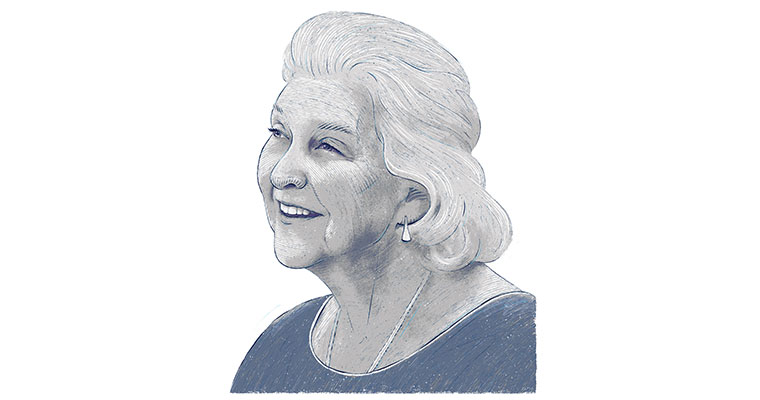 Margarita "Maggie" E. (Wang) Bellotti '80
Margarita "Maggie" E. (Wang) Bellotti '80
Maggie died peacefully at her home surrounded by her loved ones on December 26, 2022, at age 98. Maggie spent her youth in Twin Lakes, Wisconsin, and met her future husband, Francis X. Bellotti, in Florida in 1948. They were married for 73 years and had 12 children. Maggie was the bedrock of her family and devoted supporter of her husband's decades-long political career. Even with her large and active family, she returned to college to complete her degree at UMass Boston, and later earned a master's degree from Cambridge College. She followed her heart to serve the disadvantaged and disenfranchised by working as a victim witness advocate at the Norfolk County District Attorney's Office and as a long-time board member of DOVE, an organization to end domestic violence. She loved music and was an avid piano player, playing well into her 90s. She volunteered at the gift shop at St. John's Church, took Bible classes, learned to play bridge, taught English to Spanish-speaking children, and played in a local tennis group before hanging up her sneakers at the age of 88.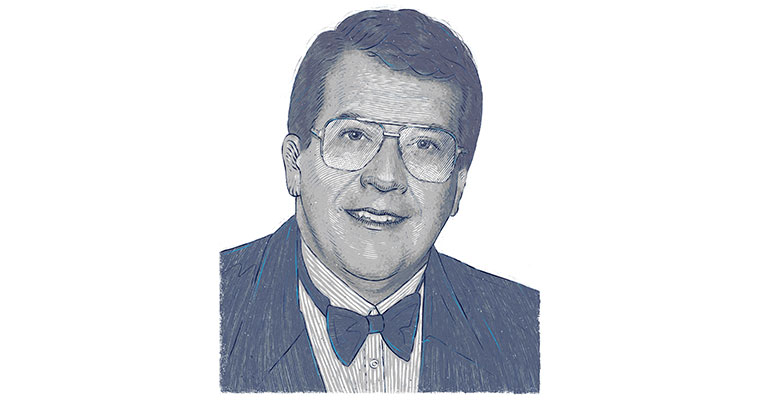 Arthur J. Bowes '69
Art passed away peacefully on September 8, 2022. He was a veteran of the U.S. Army, serving his country during the Vietnam War. Art held various positions in the health care field, most recently as senior vice-president of human resources at Partners Healthcare. He served as adjunct professor of human resources at many colleges and universities in Boston, including UMass Boston, where he also taught courses in management and public policy. Art received his bachelor of science degree from Boston State College and an MBA from Suffolk University. He volunteered his time to his alma maters through service on the Board of Visitors, as a Chancellor's Council Ambassador, on the Boston State College Steering Committee, and through Reunion Planning. He leaves behind his beloved wife of 44 years Pat (Campos) Bowes, his two daughters and their families, and his two sisters and their families.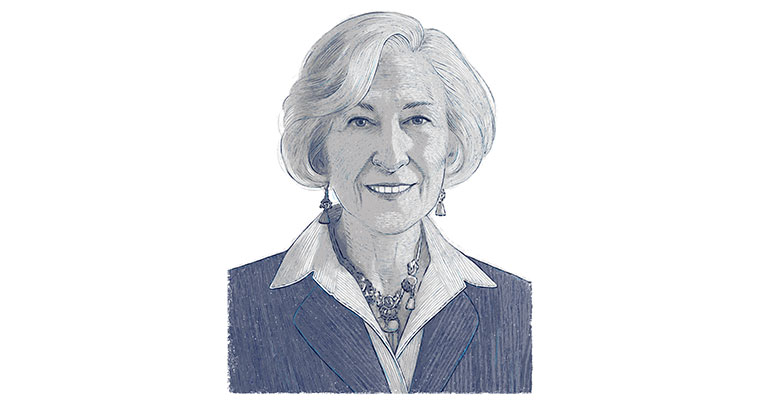 Catherine "Kay" M. Frisone Scott '38, G'39
Kay passed peacefully in her home on December 22, 2022, at age 105. After a brief stint teaching in Northborough and Barnstable, she took a job at the MIT Radiation Laboratory, where she met her late husband, Elmer J. Scott. In 1958, Kay joined the faculty of Montgomery College, and retired in 1986 as a professor emerita of business education. She served on the advisory board of Housing Unlimited Inc., a Montgomery County nonprofit that ensures housing for adults with mental illness. She had also been a long-time active member of Cedar Lane Unitarian Universalists Congregation in Bethesda, Maryland, serving on the social justice council and the board for social justice. Kay was a noted philanthropist who generously supported UMass Boston, Montgomery College, Cedar Lane UU Church, Washington University in St. Louis, and the Smithsonian Institution, among others. In 2000, Kay established the Catherine F. Scott Educational Endowment Fund and in 2013, made a commitment to establish The Catherine Frisone Scott Center for Italian Cultural Studies in memory of her brother John B. Frisone.
ALUMNI
Robert Joseph Ahern '72
Lawrence Paul Auriemma '82
Steven Michael Bachner '92
Peter F. Badger '71
Mary R. Barrett '57, G'61
Frederick J. Bass '77
Margarita E. Bellotti '80
John J. Bernazzani '75
Robert J. Betts '02
Cheryl Lee Blalock '17
Lee H. Blank '77
William Hamilton Borden Jr. '96
Arthur J. Bowes '69
John J. Broderick '70
Sandra Weininger Calmas '73, G'80
James R. Carney '64
William A. Carr G'63
Kathleen P. Castagna '02
Pamela Olszyk Chance '82
Mary M. Keough Ciccariello '68
Donald Clarke '03
Robert F. Coiro '77
Carol Simon Collins '81
Mary B. Connolly '64
Monica A. Cook '70
David A. Cox '71
Mary A. McCarthy Crosby '94
Edward A. Culkin '77
Francis X. Cullen '69
Catherine Sestito Cummings '51
William Henry Dalzell '93
John Herbert Davis '81
Karl J. Deschamps '70
Lon S. Dexter '97, G'00
Audrey C. DiMartino CER'90
Barbara Doherty '57
Helen Margaret Donovan '65
Veronica Doskal '69
Edward W. Doyle '68
Sandy Miller Dunphy '58
Paul W. Evans '71
Sandra M. Evans G'91
Arthur R. Fallon '69
Anthony G. Ferzoco '80
Janet Ann Finigan Minihane G'73
Robert B. Foreman '71
Marguerite P. Freeman '73
Paul F. Georges '82
Elynor R. Gittens '77
John T. Glynn '76
Edward C. Goodstein G'91
Kenneth F. Gray G'60
Valerie Cynthia Gruber CER'88
Barry W. Haley '78
Lorna E. Reedy Harrington '84
John F. Harris '54
Maria M. Harvey '88
Patricia A. Hickey '81
Karen Clarke Hodges '68
Harold C. Hughes G'82
Karen McSorley Imbalzano G'98
Thomas W. Jenkins '81
Ann F. Kavanagh '77
Ryan Parker Kelly '19
Michael R. LaFrennie '94
Ronald F. LaPensee '75
June B. Grazado MacCarone '62
Wayne Michael Majuri '69
Leo Paul Maloney '69
Constance Keavy Martin '60
Richard D. McCarthy '82
Thomas L. McDonald Jr. '60
Marion Louise McGann '00, CER'00
Ellen M. McNamara G'94
Joyce A. McPhillips '74
Marian F. Merullo '75
Barbara J. Mills '69
William A. Minkle '89, G'91
Mary K. Herman Myers '70
Stanley J. Norton '84
Linda A. O'Keefe '78
Kevin T. O'Malley '91
Robert M. Palter '01
Albert Patrick Jr. '67
David Patterson '73
Sherell M. Pringle '18
Julia Elisabeth Rice '82
Cynthia Watkins Richardson '72
Lynford M. Richardson '99
Constance A. Rinaldo '76
Michael Ring '71
John Rodgers '82
Joyce S. Dolberg Rowe '77
Joseph F. Ryan '64
Beverly L. Ryder '78
Josephine Ryner '74
Catherine Frisone Scott '38, G'39
Pauline J. Sheehan G'61
James D. Silva G'82
Thomas Sisti '68
Ronald Smith '71
Margaret Snowden Stanley '96
Elizabeth A. Steeves '51
Judith M. Steinkrauss '72
Barbara W. Stieglitz '83
Richard Michael Stone '09, G'11
Ann O'Mahony Sullivan '57
Denise L. Sylvester '76
Joseph F. Tarello '64
Sarah Anne Taylor G'18
Errol J. Terrell '53
Louise Jalalian Tibets '58
Cynthia E. Tompson G'96
Rocco A. Toto '72
Susan K. Washington '77
Barbara S. Waters G'89
Kenneth J. Weil '69
Tyler James Whidden '15
Leslie L. Whone '78
Charles A. Williams '72
Maurice Francis Worth G'75
Richard D. York '02
FACULTY AND STAFF
Professor Emerita Bernice L. Auslander
Professor Emerita Ann E. Berthoff
William Clarke
Professor Daniel Comenetz
Professor Emerita Janet E. Duncan
Professor Victoria Helen Kingsley G'99
Professor Catherine M. Manton
Professor Carol K. Nectow
Professor Cathryn A. Nelson
Joseph J. Pasakarnis
Professor Gregory L. Pierce Dick Pleasants
Professor Dorothy T. Scanlon
T. Michael Sullivan Jr.
Professor Emeritus Richard H. White
James Wyse
Jason K. Young
FRIENDS
Richard Baker P'22
Sayed Arif Faisal
Douglas Footit
Robert W. Foster
Naomi Merker Gordon
Vidyanand Karandikar
Donald Lien
Thomas Payzant
Zachary Thomas Romania
Darryl Macaraig Sanchez
Rosemarie E. Sansone
Marie F. Sisk
Anne Soraghan
Louis Terkla
Phyllis Terkla
Nathaniel Thayer
Alice Wolf