McCormack Welcomes College of Liberal Arts Economi
McCormack Welcomes College of Liberal Arts Economics Professor Marlene Kim, New Associate Dean for Research and Student Engagement
---
The McCormack School kicked off the spring 2023 semester with a brand new Associate Dean for Research and Student Engagement, Dr. Marlene Kim. Dr. Kim brings with her years of academic experience as a Professor of Economics at UMass Boston in the College of Liberal Arts (CLA), which she joined as a faculty member in 2000. Assuming her new role, Kim commented, "I've been at UMass Boston for quite a while. I bring knowledge of the university and its faculty and staff to this job, and I thought I could be helpful to McCormack in advancing the School and helping the faculty."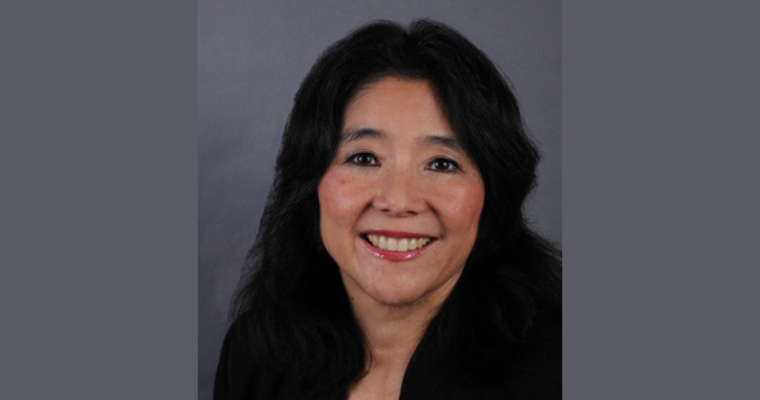 Dr. Marlene Kim, Associate Dean
During her time at UMass Boston, Dr. Kim has held several key leadership responsibilities, most notably during a six-year term as President of the Faculty Staff Union in both the fall of 2012 and from 2014 to 2020. Additionally, Kim was the Faculty Representative to the Board of Trustees. As a researcher, she has published nearly 40 scholarly journal articles and book chapters and is the editor of Race and Economic Opportunity in the Twenty-First Century published by Routledge in 2009. She also serves on the editorial boards for the journals Feminist Economics and Review of Radical Political Economics.
"My research has all been focused on policy," she explained. "I've done research on race, gender, poverty, the working poor, and social welfare, and I've taught economic social welfare, gender, and race. I'm very familiar with the policy realm and know a lot of people in McCormack as a result." Kim has long advocated for addressing pay inequity. For example, she testified before Congress on the gender wage gap in 2021. She also helped write Massachusetts' pay equity law, which is the strongest in the nation.
Interim Dean Edozie is enthusiastic that Dr. Kim has joined the team. "I appointed Marlene because of her research leadership in social economic policy of race and gender. Marlene has also been a champion for faculty affairs as former President of the Faculty Staff Union," she commented. Edozie characterizes Kim as a student-centered faculty leader who will direct McCormack's student success programs and the school's research portfolio.
As Associate Dean, Kim's other duties include helping Edozie oversee and direct McCormack's progress in fulfilling its teaching, research, and service mission, including its research agenda. There, she will take lead on the School's grants and research portfolio, serving as co-chair of the McCormack Research Committee.
On the student support front, Dr. Kim will oversee administration of student engagement and McCormack's co-curricular programming, including service learning, student research, internships, and career advising. She will serve as Faculty Chair of the Dean's Office Student Success (DOSS) program, working with the Manager for Student Success and Undergraduate Advising, Dr. Christopher Graham, in fulfilling student engagement responsibilities.
Kim's career at UMass Boston has long involved generating student engagement opportunities. For instance, for more than a decade she ran an economics internship program in the CLA that placed students with state legislators, nonprofit organizations, and government agencies.
At McCormack, Kim looks forward to learning from the students about their goals and needs. "I remember graduate school, and it could be pretty alienating," Kim recalled. "I have a sense of where the obstacles can be from my own experience, and having support and mentorship is paramount. So, trying to figure out how to support, mentor, and engage students so that they are successful sounds like a lot of fun."
As for boundary spanning, Dr. Kim will play a key role in McCormack's interdisciplinary reach across the university. As Associate Dean, she will help to lead McCormack's cross-campus partnerships to facilitate collaborative research and student engagement with other UMass Boston colleges, departments, programs, and external community organizations. Her familiarity with the work of faculty and researchers, both at McCormack and other colleges throughout the campus—including the CLA and the College of Management—leads her to conclude that the future looks bright. "There could be a lot of synergies among different units to help us put our best feet forward and increase the research opportunities," she said.
Coming from the CLA, Dr. Kim is no stranger to McCormack's interdisciplinary collaboration. For example, she currently works with the Edward J. Collins, Jr. Center for Public Management and the Center for Social Policy on a 2022–2025 grant-funded Universal Basic Income pilot in Somerville. The Collins Center and Center for Social Policy asked Dr. Kim to contribute both her economics expertise and her policy insights on reducing gender- and race-based pay inequity. In turn, that led to her serving as an economics consultant to the city of Somerville.
Kim is excited about joining the McCormack Dean's Office and, most of all, serving and representing students. "I look forward to working with School faculty and students to support everyone," she said. "It's an honor to be here."