NIH Awards $2.9M Grant to Physics Professor
NIH Awards $2.9M Grant to Physics Professor for Transcranial Temporal Interference Stimulation Research
---
Sumientra Rampersad, PhD, a professor of physics in the College of Science and Mathematics, received a $2.9 million grant from the NIH-NINDS National Institute of Neurological Disorders and Stroke. The award will fund a five-year research project titled, Overcoming the Barriers to Effective Transcranial Temporal Interference Stimulation in Humans.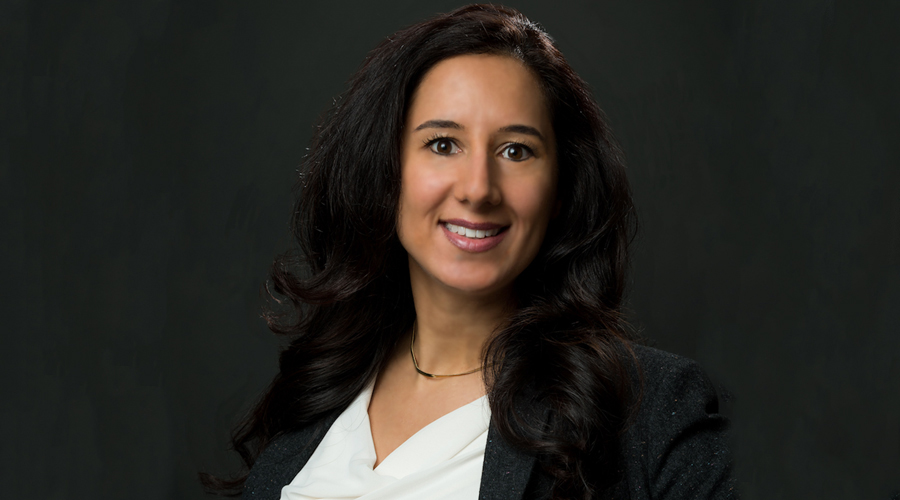 Sumientra Rampersad
At the root of the project is the dilemma that for a third of patients, current treatments for neurological and psychiatric disorders do not work. Neuromodulation, a method used to directly modulate nerve function, may offer promising new options for treatment-resistant patients. While invasive neuromodulation approaches (e.g., surgery) carry significant risk, noninvasive approaches (e.g., external devices) cannot stimulate deep brain areas. Rampersad's project will explore transcranial temporal interference stimulation (TIS), an innovative tool that combines noninvasive neuromodulation with deep stimulation.

Co-investigators from Northeastern University (NU) are Assistant Professor of Physical Therapy and Electrical and Computer Engineering Mathew Yarossi, Professor and Associate Dean of Research and Innovation Eugene Tunik, and Research Professor of Electrical and Computer Engineering Dana Brooks. Co-investigators from the University of Utah (UU) are Associate Professor of Biomedical Engineering Chuck Dorval and Assistant Professor of Biomedical Engineering Jan Kubanek.

The project was born out of a prior collaboration between Brooks, Dorval, Rampersad, and Yarossi. In 2019, they published a paper together in NeuroImage, which presented simulations of TIS in mice and humans. The three components of the NINDS-funded project are designed to see if TIS can be effectively applied to the human brain.

First, Rampersad, Dorval and Brooks will use computational modeling to determine optimal stimulation parameters for TIS. Next, Kubanek will use their optimized protocols for non-human primates to demonstrate the effects of TIS in deep brain areas, determine the intensity threshold that produces behavioral changes, and validate the safety of the stimulation. In the project's final stage, Yarossi and Tunik will apply TIS to the motor cortex of healthy human volunteers to determine if the specific TIS wave patterns can affect human brain function, to evaluate different stimulation parameters, and to devise protocols for transient and sustained neuromodulation.
The team will feed the experimental results back into their computational modeling pipeline to present a fully optimized stimulation protocol to other scientists and clinicians. Their combined work will identify protocols for effective and safe TIS modulation of the human brain.
"My co-investigators and I are grateful for this opportunity to continue our groundbreaking work which has the potential to provide noninvasive and spatially specific treatment options to the large number of patients with brain disorders resistant to currently available treatments," said Rampersad.
The award will fund computational research at UMass Boston, including the acquisition of high-performance workstations and the salaries of a graduate research assistant and a postdoctoral researcher for five years. At NU, the award will fund an experimental study with human volunteers, which includes salaries for faculty and research staff, acquisition of a TIS stimulation device, compensation for research study participants, and compensation for clinical and statistical consultants. At UU, the award will fund computational research and a study with non-human primates, which includes costs to house and support the animals, and salaries for faculty and research staff.