Professor Bonnie Miller Talks Coffee Rivalry on Th
Professor Bonnie Miller Talks Coffee Rivalry on The History Channel
---
03/30/2023
| Crystal Valencia
Starbucks or Dunkin'? They're two of the most prominent coffee chains in the U.S., with a Red Sox-Yankees level rivalry and diehard fanbases.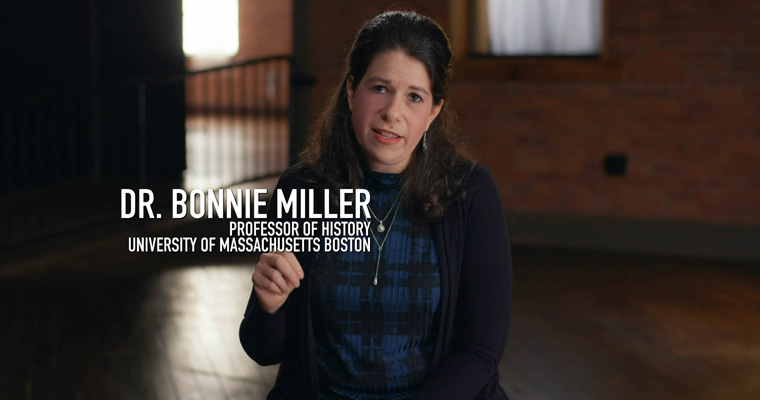 " The interest in food studies at UMass Boston is growing by leaps and bounds. "
UMass Boston Professor of History Bonnie Miller joined a recent episode of The History Channel's hit documentary series The Food that Built America to talk about the clash between Dunkin' Donuts and Starbucks from the 1970s through the 1990s, culminating with the competition between the Frappuccino and the Coolatta iced beverages. "Clash of the Coffee" aired on March 19, and can be streamed on the History Channel website.
Miller says the Frappuccino and Coolatta laid the groundwork to create a whole new generation of coffee drinkers by hooking young consumers on the beverage.
"I also argued that although these two brands were in competition, they actually mutually benefited each other because they helped grow the overall coffee consumption market, at least until the mid 2000's," Miller said.
This is Miller's second appearance on the Food that Built America. She was interviewed last year for the episode, "Do or Donut," which focused on the rise of both Dunkin' and Krispy Kreme and the rivalry that grew out of their fame.
Miller, who teaches an undergraduate Food in American Culture course, is now also teaching a new online graduate course, HIST 684 Topics in Food History, this semester.
"It has been inspiring getting to expand my teaching on food history to a graduate audience. This semester students are designing research projects on topics like the history of hot dogs and fast-food pizza; beer and baseball; Maryland crabs and Maine lobstering; colonial rum and cider drinking; and the influence of turn-of-the century cookbook authors," she said. "Students are also exploring topics in Jewish-American, Italian American, and Puerto Rican cuisine. The interest in food studies at UMass Boston is growing by leaps and bounds!"