Researchers Explore Impacts of Climate Change Thro
Researchers Explore Impacts of Climate Change Through the Eyes of Boston Area Residents of Color
---
A recently released report from the Sustainable Solutions Lab at UMass Boston examines the relationship between racial and ethnic inequalities and climate interventions. The report, titled Voices that Matter: Boston Area Residents of Color Discuss Climate Change, looks at climate change from the perspective of Asian American, Black, Latino, and Native American Boston residents with a focus on health impacts, preparedness, and the ways individuals, groups, and government can address it. Creating opportunities for residents to share their insights into their experiences and input into how to address issues is an essential element for creating successful interventions for residents and communities.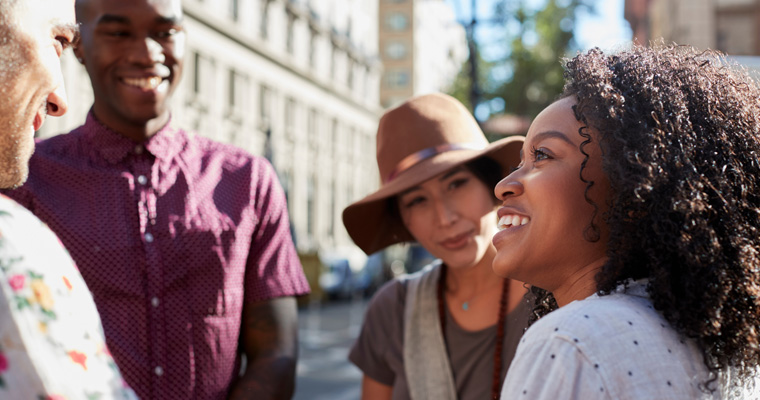 " Our main objective was to give voice to those talked about in climate change discussions but seldom heard from. "
The research, conducted by Assistant Professor Lorena Estrada-Martinez (School for the Environment), Professor and Director of the Institute for Asian American Studies Paul Watanabe (College of Liberal Arts), and Ph.D. candidate Katsyris Rivera-Kientz (College of Liberal Arts), is a continuation of their 2020 Views that Matter: Race and Opinions on Climate Change of Boston Area Residents. In their latest report, the authors further amplify the voices of Greater Boston's residents of color through in-depth focus groups, which built on their previous survey findings.
Instead of grouping all Boston residents together, the focus groups made it possible to distinguish the diverse viewpoints, circumstances, and lifestyles of residents of color throughout the area.
"We wanted to focus on the participants' personal experiences and insights in this report. Our main objective was to give voice to those talked about in climate change discussions but seldom heard from. That's why our approach is to let the residents' words speak for themselves," explained Watanabe.
Virtually all the focus group participants expressed motivation to address the challenges of climate change. Their discussions illuminated the interconnected relationships between climate change, environmental changes, health, and inequities. Several general observations in the report include that participating residents:
· expressed environmental concerns beyond climate change such as ecological and community health.
· thought about the impact of climate change not just on people but the whole ecosystem of human, animal, and plant life.
· addressed ways inequities (particularly wealth inequities) define and limit their ability to prepare for the impacts of climate change. Participants, many of whom face economic challenges, did not use their difficult circumstances as an excuse for inaction.
· recognized the damaging and unequal impact of climate change on communities of color is far from the first situation in which their communities have had to rely on tenacity, knowledge, and resilience to respond to tragic circumstances. They communicated that their communities have a substantial stake in our communal ability to respond to climate change effectively.
To recruit the 70 Boston area residents of color whose insights and voices are chronicled in the study, the research team partnered with institutes known for their strong community ties including the Institute for Asian American Studies, the Mauricio Gastón Institute for Latino Community Development and Public Policy, the Institute for New England Native American Studies, and the William Monroe Trotter Institute for the Study of Black Culture at UMass Boston.
View the report on the Sustainable Solutions Lab site. The lab is a collaborative research and action institute at UMass Boston that focuses on keeping historically excluded people and communities safe and healthy in the face of climate change.