UMass Boston Chancellor, Administration Support Na
UMass Boston Chancellor, Administration Support National #StandUpToJewishHate Blue Square Campaign
---
06/01/2023
| Office of Communications
Blue Square Pins Worn on Commencement to Raise Awareness of Hate Against Jewish People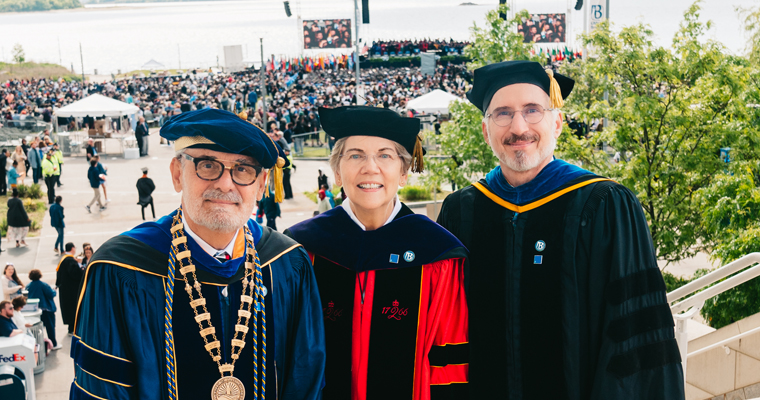 Chancellor Marcelo Suárez-Orozco, Senator Elizabeth Warren, and Provost Joseph Berger
Image By: Javier Rivas
Chancellor Marcelo Suárez-Orozco, along with the university's senior leadership team and guest speaker U.S. Senator Elizabeth Warren, displayed #StandUptoJewishHate Blue Square pins on their robes at UMass Boston's 55th commencement ceremonies last week. The pins are a show of support for Robert Kraft and his Foundation to Combat Antisemitism's campaign, which aims to raise awareness nationwide about soaring incidents of antisemitism online and in person.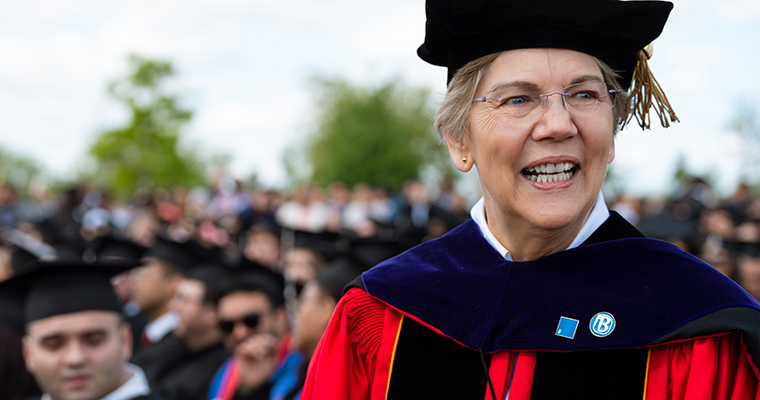 The blue square is meant to represent the Jewish population in the United States. It takes up 2.4 percent of television and digital screens, billboards, and social media feeds. That number symbolizes that the Jewish community makes up 2.4 percent of the American population yet are the victims of 55 percent of religious-based hate crimes, Kraft has said.
"As UMass Boston endeavors to build an anti-racist, health promoting urban public research university, we deplore all acts of hatred including, anti-Semitism, anti-Blackness, anti-Asian American, Islamophobia, anti-immigrant xenophobia, and any form of racism and mistreatment based one's identities and/or cultures," Chancellor Suárez-Orozco said. "We stand in solidarity with all members of our Jewish community, and fully support Mr. Kraft's efforts to raise awareness of antisemitism and hatred in all forms."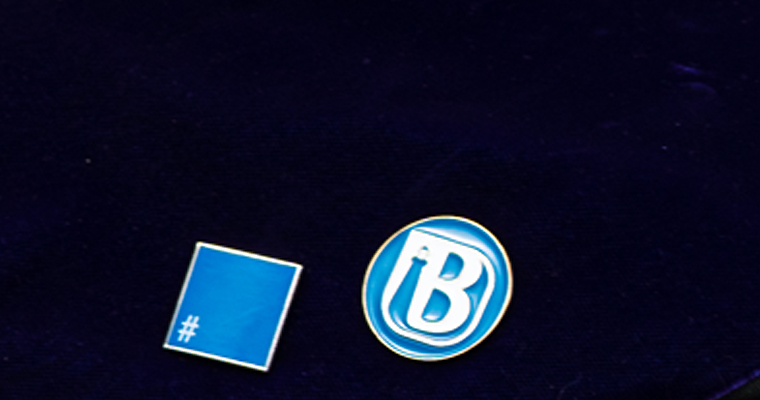 An easily accessible way for people to express their support, the FCAS encourages people to wear the blue square pin or post and share the blue square emoji to stand up against intolerance.
Blue Square pins can be requested on the FCAS website.
Kraft and his family created the #StandUpToJewishHate campaign through a $25 million investment.