UMass Boston's Robotics and Engineering Club Wins
UMass Boston's Robotics and Engineering Club Wins NASA Competition
---
06/05/2023
| Office of Communications
UMass Boston's Robotics and Engineering Club recently came out on top when competing in NASA's MUREP Innovation Technology Transfer Idea Competition (MITTIC), winning $15,000 and mentorship from NASA experts.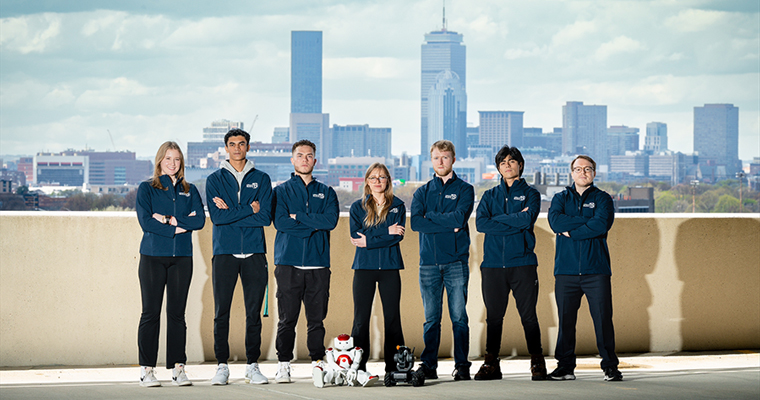 Image By: Javier Rivas
The competition challenges students to take one of NASA's many intellectual properties and expand it or improve upon it to create a product or service that can be used for everyday use, developing a marketable device and business plan.
UMass Boston's team of seven students utilized a laser diode sensor array to create a next generation smoke, carbon monoxide, and air quality sensor. The device was multi-purpose, used for smart, in-depth air quality monitoring to improve smoke detection, as well as the ability to even identify precursors to fire.
The team made it to the qualifying round, competing against seven other teams at NASA's Johnson Space Center in Houston, Texas, this spring.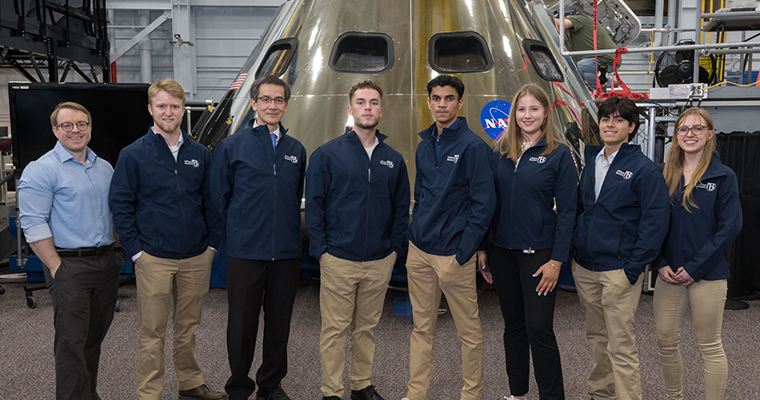 "Down in Houston we prepared a presentation where we pitched our technology idea and business plan for the product and presented in front of a panel of judges that was made up of engineers, entrepreneurs, and intellectual property lawyers," team member Olivia Moos said.
The judges were impressed, and UMass Boston's team won first place.
Team members include: Olivia Moos, Jaryd Benson, Isaac Marzuca, Jack Walsh, Isabella Rasku-Casas, Aditya Ponde, and Richard Noel. Their faculty advisor, Senior Lecturer of Engineering Tomas Materdey, had first suggested that the students compete. The team is relatively new, having formed in fall 2022.
The students won $15,000 and a second trip out to the Ames Research Center in California. There they will continue to get support from NASA to develop their careers and product, participating in tours and presentations with industry leaders. The MITTIC competition aims to generate fresh ideas for commercialization and promote diversity in STEM.