U.S. Rep. Lynch, Chancellor Suárez-Orozco Announce
U.S. Rep. Lynch, Chancellor Suárez-Orozco Announce $3M in Funding for Nursing Lab
---
01/20/2023
| DeWayne Lehman
Manning College of Nursing and Health Sciences to Add a Home Care Digital Simulation Lab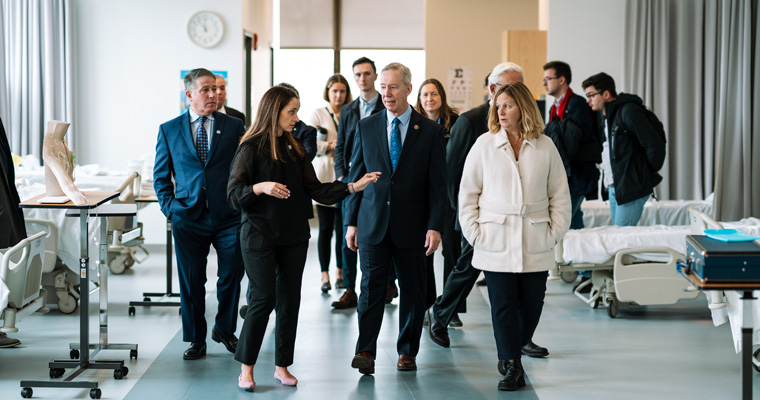 Congressman Stephen F. Lynch was joined by UMass Boston Chancellor Marcelo Suárez-Orozco and UMass Board Chair Steve Karam in the nursing simulation lab in the Quinn Administration Building on January 20 to announce $3 million in new funding for the Manning College of Nursing and Health Sciences. The federal funds, part of the final 2023 government funding package, will be used to create a Home Care Digital and Simulation Lab.
"This is a big deal for UMass Boston," Chancellor Suárez-Orozco said, opening the press conference. "With this strategic appropriation, UMass Boston will establish a Home Care Digital and Simulation Lab to train the next generation of nurses in evolving home care technologies with a special emphasis on patients who are aging or disabled, or who have experienced health disparities."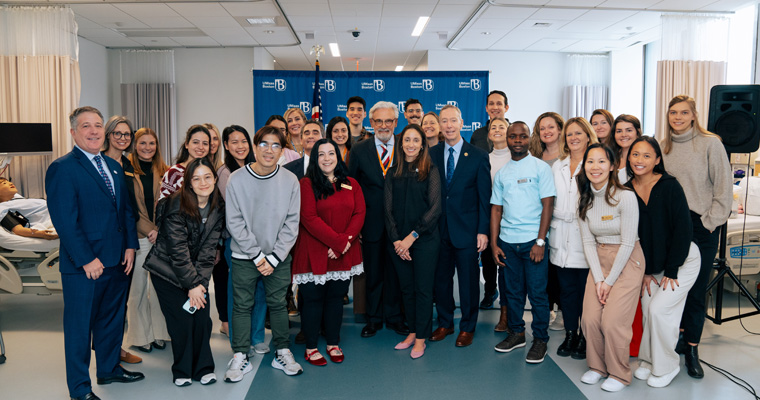 The addition will expand the Manning College of Nursing and Health Science's Center for Clinical Education and Research, which is currently primarily focused on hospital-based training and care. It will also expand UMass Boston's ability to train more nurses to meet the high demand, according to Provost Joseph Berger and Dean Bo Fernall.
"What we are doing here with this $3 million is really allowing for this wonderful institution to provide nurses who are ready on day one who can provide that desperately needed care to the people that we all worry about every single day," Congressman Lynch said. "I have said to the chancellor that I think we want to be famous for this…. We want to be recognized worldwide for what we are doing here."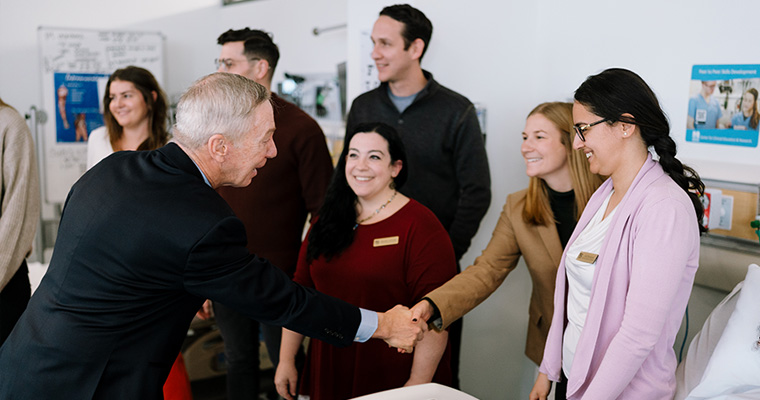 Lynch, of South Boston, is a strong supporter of UMass Boston and its nursing program, the ninth largest nursing school in the country with approximately 1,400 students enrolled. Last year he secured a $1.35 million appropriation to begin planning for the new clinical lab and additional space for the college.