Webinar Highlights University's Work on Marine Deb
Webinar Highlights University's Work on Marine Debris and Microplastics
---
04/14/2023
| Kristin Uiterwyk
As part of our ongoing work to help bring research out of the University and into the broader community, our webinar this month (watch it here) featured some of the inspiring—yet sobering—work on marine debris and microplastics which is happening at UMass Boston.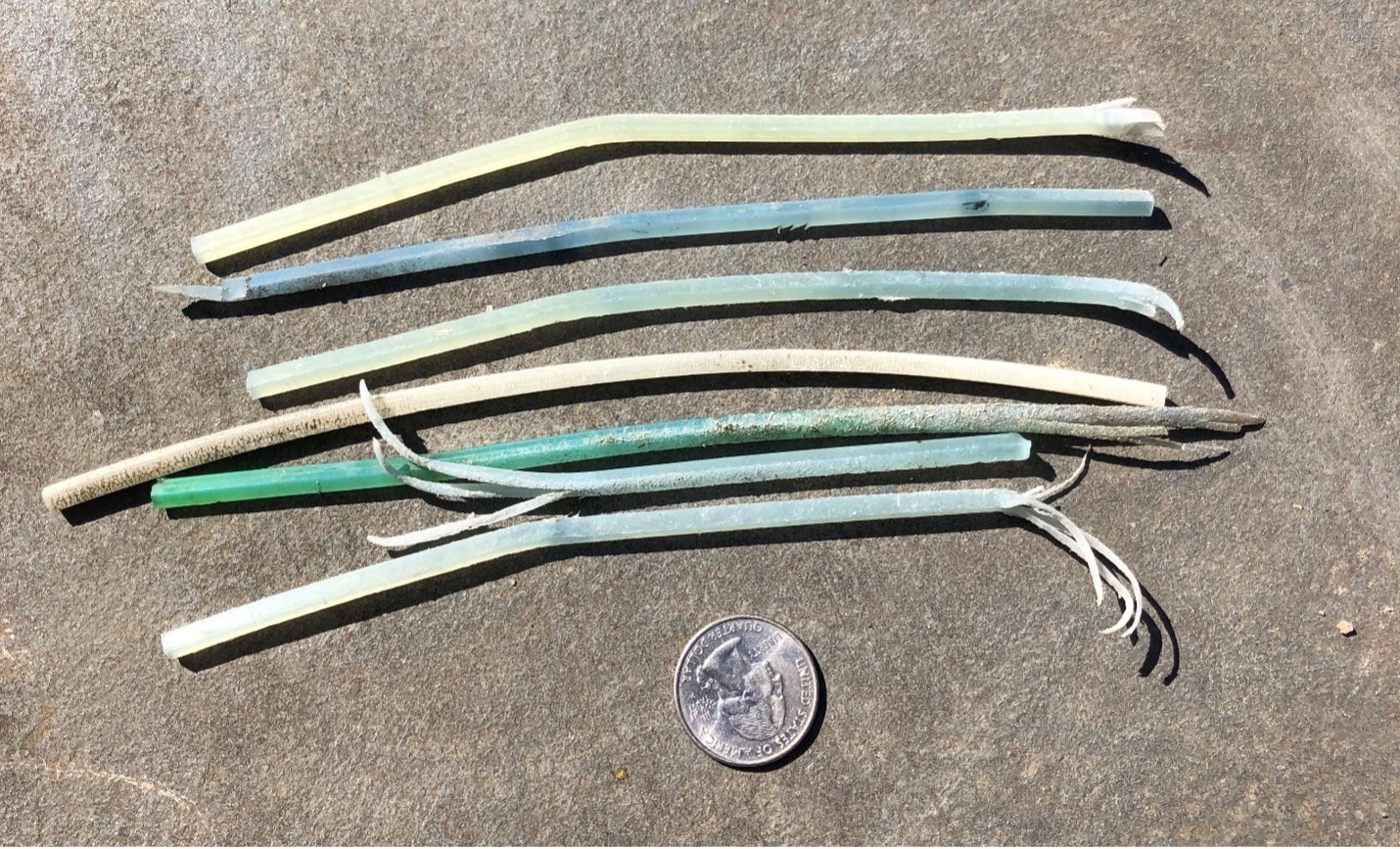 Pieces of plastic found during local beach cleanups.
Shannon Hogan, Research Associate at UHI, highlighted her research on Nantucket Island looking at the types and concentrations of microplastics found in ocean surface water, intertidal sediment, and seal scat. You can read more about Shannon's research here. Notably, Shannon found microfibers in every single water and sediment sample she took between June 2019 and September 2020. Additionally, microfibers were found in all 19 seal scat samples collected on the Island.
Dr. Juanita Urban-Rich, Professor at UMass Boston, highlighted additional research results from work on Nantucket, including efforts to develop a baseline of microplastic and fiber pollution for comparison to future analyses. Part of this effort includes continuing research on the trophic transfer or microplastics in the marine food web through analysis of additional seal scat samples and their diet. She and her students are also studying the atmospheric deposition of microplastics at two locations on the Island.
In the Boston area, Dr. Urban-Rich and her students looked at the presence of microfibers in oysters (yes – they found fibers in all of them) and sampled for fibers in the Charles River. The river sampling suggests that 40 million to 960 million microparticles are discharged into Boston Harbor from the Charles River each day! Studies of cold water corals, brine shrimp, and Hyalella azteca suggest that microfibers disrupt feeding behavior and can be a vector for harmful chemicals and bacteria, resulting in deformity and mortality.
Nick Warner, a graduate student in Dr. Urban-Rich's Lab, highlighted the work that he has been doing with UHI as part of a NOAA-funded international effort to reduce marine debris in the Gulf of Maine. In particular, he shared the Center for Coastal Studies' (CSS) discovery of yellow shock tubing which washed up on shore, and how it was used in the dredging of Boston Harbor. UHI, CSS, and others are now tracking its abundance and distribution as marine debris on our shorelines.
Nick also asked the webinar audience for help identifying another type of debris found during cleanups near the UMass Boston campus. We have found hundreds of solid, rigid pieces of plastic (see above), but we have yet to identify them. If you have any tips or have seen them elsewhere along the coast, please reach out to Kim Starbuck, Senior Research Associate at UHI. And if you want to look for them yourselves while helping to keep more trash out of the marine environment, we invite you to sign up for an upcoming cleanup by contacting Reese Reiling, Graduate Assistant at UHI.