Wetlands and Waterways Mapping - UMass Boston
Wetlands and Waterways Mapping
---
03/02/2023
| Nicholas Warner
Upon the inception of the Urban Harbors Institute's (UHI) new Municipal Technical Assistance Program, otherwise known as MTAP, UHI began work with the Town of Danvers, Massachusetts in the mapping of their harbor. This project involved using GIS, a computer software that displays geographically-referenced data, to map the docks and floats of properties along the water. After mapping, UHI then matched the properties to license and permit information for waterways structures found on the online registry of deeds and data provided by the Department of Environmental Protection.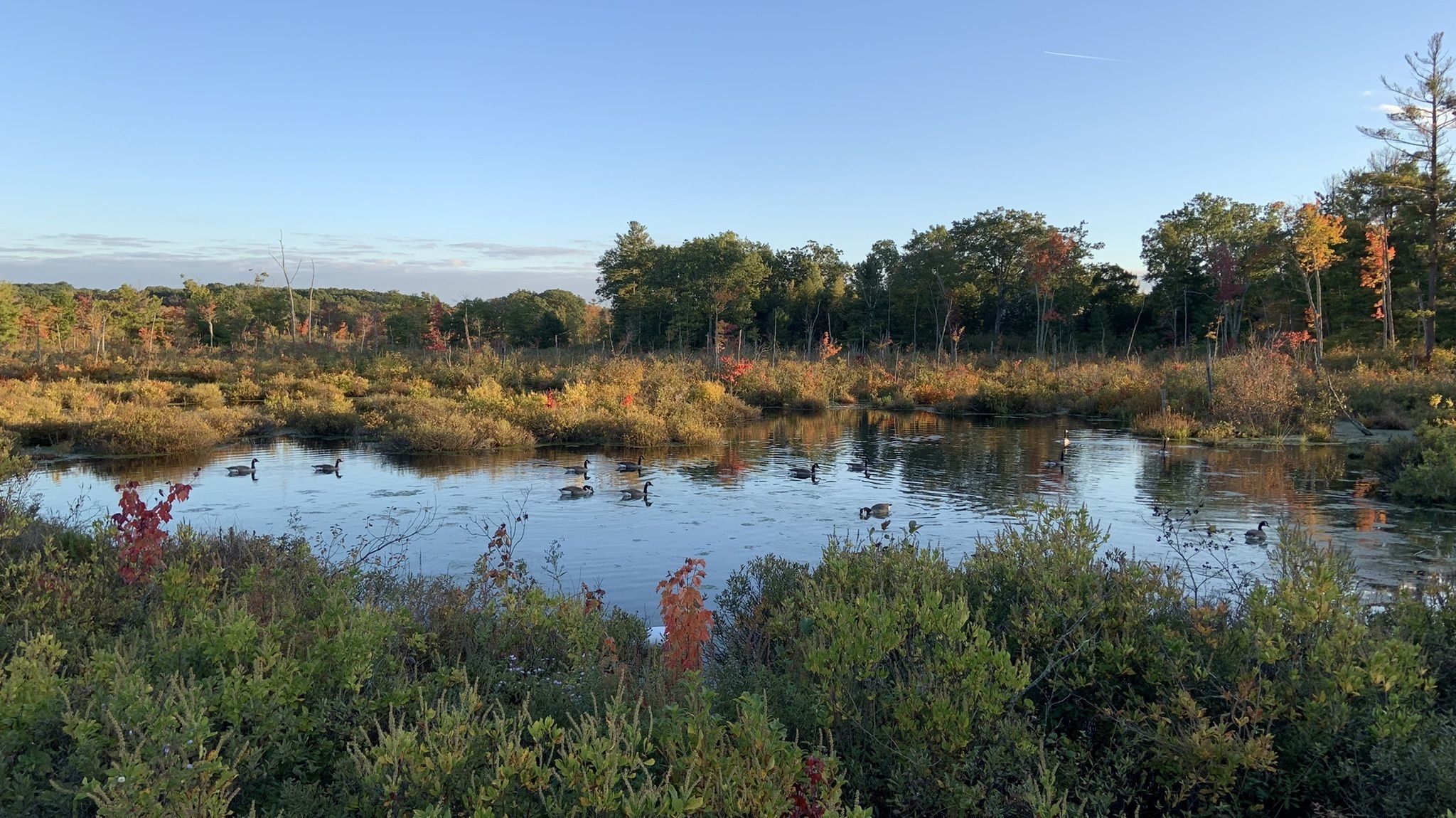 A Danvers wetland. (Kerri Lynn, AllTrails.com)
The importance of this project relates to the management of vulnerable wetlands and waterways as outlined in the state's Wetlands Protection Act and Chapter 91 regulations. Wetlands are areas of land where water covers the soil either permanently or seasonally. Wetlands are important ecosystems that provide protection from erosion and flooding, purify and filter the water, and provide food and breeding areas for wildlife. For those reasons and more, it is critical for towns to understand the structures lining their waterways and their compliance with state regulations.
The results can be used to inform the town on compliance with regulations and to provide up-to-date information on structures built in their waterways. The project with the Town of Danvers was completed in 2022.
To learn more about the MTAP program and how it can assist your community, please contact MTAP coordinator Allison Novelly, at Allison.Novelly@umb.edu.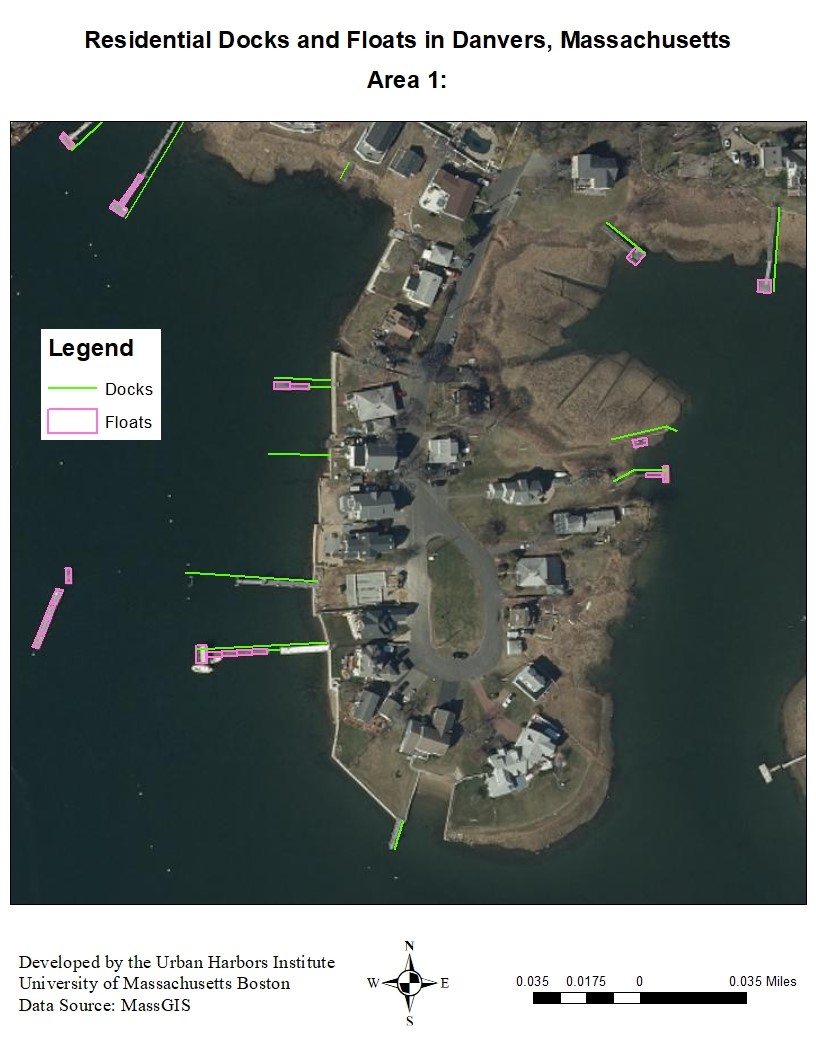 Example of a GIS map developed for the Danvers mapping project.