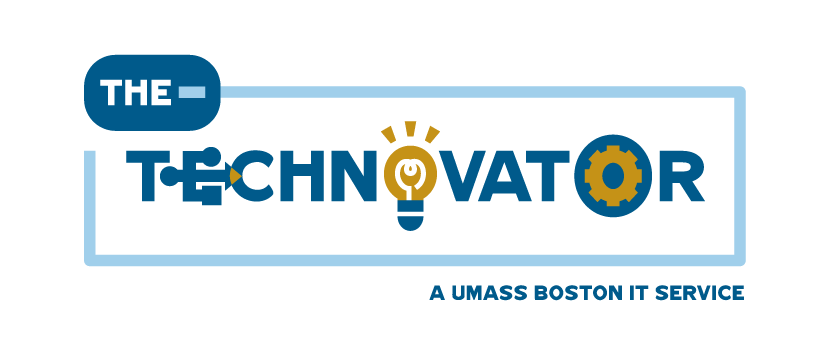 About The Technovator
The Technovator is located on the 3rd floor of the Wheatley Building, Room 133. And currently has a number of interactive technologies to explore with more on the way. The purpose of the facility to is to work directly with faculty, staff and researchers to discover new technologies and possibly pilot the technologies for their courses or elsewhere on campus to enhance the student experience.
The process is simple, you can fill out the form on this page: Technovate With Us, or drop into our facility where a innovative specialist will assist you with filing out the form so your idea or project can be assigned a team to look over the request. IT Professionals from different departments such as Classroom Technology, Web services, and eLearning and others will meet and review the request and research if we already have something similar in our catalog of services and determine if a pilot can be accomplished.
We also have a number of technologies already available that you can take advantage of which you can view in our Completed Projects catalog an Innovative Specialist will be more than happy to assist you with learning about the technologies and we can help arrange meetings with Instructional Designers to assist pedagogically with putting those technologies into practice for you.
---
Technovator @UMass Boston
3rd Floor of Wheatley, Room 133