Plan Your Education
How to Apply

Applicants must meet general graduate admission requirements in addition to the following program-specific requirements:

General Graduate Record Examination (GRE) scores are required
An applicant is expected to have a grade point average of 3.0 in all undergraduate science and mathematics courses
The stated interests of a prospective student must coincide to an acceptable degree with faculty specialties represented in the program
Deadlines & Cost

Deadlines: January 2 (priority deadline for funding consideration) and March 20 (final) for fall; October 15 for spring

Application Fee: The nonrefundable application fee is $75. UMass Boston alumni and current students that plan to complete degree requirements prior to graduate enrollment can submit the application without paying the application fee.

Program Cost Information: Bursar's website
Curriculum

Course Requirements

Required Course (3 Credits)

BIOL 650 - Scientific Communication 3 Credit(s)

Research Course (6 to 10 Credits)

BIOL 698 - Projects in Biology 1-6 Credit(s)
or
BIOL 699 - Thesis Research 1-10 Credit(s)

Electives (17 to 21 Credits)

Complete 17 to 21 credits of graduate courses chosen in consultation with the academic advisory committee.
Graduation Criteria

Complete 30 credits from at least eight courses including one required course, one research course, and 17 to 21 credits of electives.

Capstone: Completion of a master's thesis or library research project. Passage of a general oral examination after submission of the thesis or research project.

Statute of limitations: Six years.
Contact

Graduate Program Director Linda Huang
Linda.Huang [at] umb.edu
(617) 287-6674

Alexa MacPherson
Alexa.MacPherson [at] umb.edu
(617) 287-6603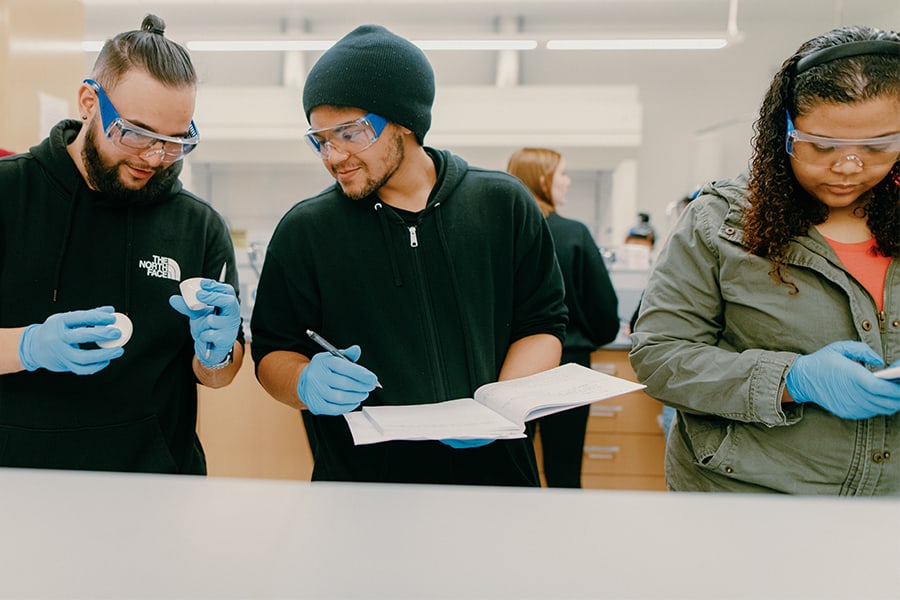 College of Science and Mathematics
Learn more about the faculty, research, and programs that make up our College of Science and Mathematics.
Explore Now