Plan Your Education
How to Apply

Statement of Purpose

Submit a personal statement (1,500 words) highlighting your research and career interests and goals, and your motivation for pursuing a PhD in Public Policy. Please include answers to the following questions:

What are your career objectives and how will a PhD in Public Policy advance those objectives?
What professional, personal, and academic experiences have prepared you to pursue a PhD in Public Policy?
What research and public policy issues are you interested in pursuing at UMass Boston?

Official Transcripts

Include official transcripts of all prior academic work, including evidence of a bachelor's degree from an accredited institution.

Letters of Recommendation

Solicit three letters of recommendation, at least two of which should come from individuals who can assess academic preparation for advanced graduate work.

Writing Sample

Include a short (3-5 page) academic writing sample or professional policy brief.

GRE Scores

(Optional). Submit official GRE scores. Previous scores less than five years old will be accepted.
Our institutional code is 3924 when you register for the exam.

Résumé or CV

Attach a current résumé or CV listing your educational background on the top of page one with degree(s) earned, name(s) of school(s), major(s) and overall GPA(s)

Application Fee

Don't forget the application fee of $75.

Apply
Application Deadlines

The Public Policy PhD program is now welcoming applications for Fall 2024 admission!

Deadlines: January 18, 2024 (priority) and March 15, 2024 (final)
Curriculum

Course Requirements

Core Interdisciplinary Courses (27 Credits)

PPOL-G 602 - Political Economy of Class, Race and Gender 3 Credit(s)
PPOL-G 609L - Qualitative Methods and Field Research 3 Credit(s)
PPOL-G 611 - Public Policy Processes: Environments, Power and Outcomes 3 Credit(s)
PPOL-G 612 - Approaches to Policy Analysis: Epistemology, Theory and Institutions 3 Credit(s)
PPOL-G 621 - Microeconomics for Policy Analysis 3 Credit(s)
PPOL-G 622 - Public Finance and Budgeting 3 Credit(s)
PPOL-G 711 - Multi-Disciplinary Topics in Public Policy 3 Credit(s)
PPOL-G 716 - Public Policy ProSeminar 1 Credit(s) - complete three credits
PPOL-G 760 - Sociological Perspectives on Public Policy and Social Justice 3 Credit(s)

Core Research and Quantitative Methods Courses (12 Credits)

PPOL-G 604L - Statistical Methods in the analysis of Social Problems I 3 Credit(s)
PPOL-G 605L - Statistical Methods in the Analysis of Social Problems II 3 Credit(s)
PPOL-G 630 - Research Methods I for Policy 3 Credit(s)
PPOL-G 631 - Research Methods II for Policy 3 Credit(s)
PPOL-G 891 - Dissertation Workshop for Public Policy 3 Credit(s)
Electives (18 Credits)

Complete six courses from below.

Students may also elect to complete an internship working on a policy project.

PPOL-G 740 - Political Institutions 3 Credit(s)
PPOL-G 749L - Scientific & Political Change 3 Credit(s)
PPOL-G 753L - Epidemiological Thinking and Population Health 3 Credit(s)
Dissertation (7 Credits)

PPOL-G 899 - Dissertation 1-12 Credit(s)
Graduation Criteria

The PhD consists of 67 credits arranged over 14 required core classes including a 1-credit Pro-Seminar during the first three fall semesters, 6 elective courses, successful completion of a comprehensive exam, a dissertation proposal and a dissertation.

Up to twelve credits of coursework may be waived for students holding a master's degree by petitioning the department's Academic Affairs Committee.

Candidacy: Passage of two competency exams given at the end of the first and second years.
Dissertation: Compose and defend a dissertation based on original empirical research.

En Route Master's Degree: Students may, with the approval of the program director, apply to receive a Master's in Public Policy (MPP) en route to the PhD. To qualify, students must complete all core courses and electives and pass both competency exams.

Statute of limitations: Eight years.
Contact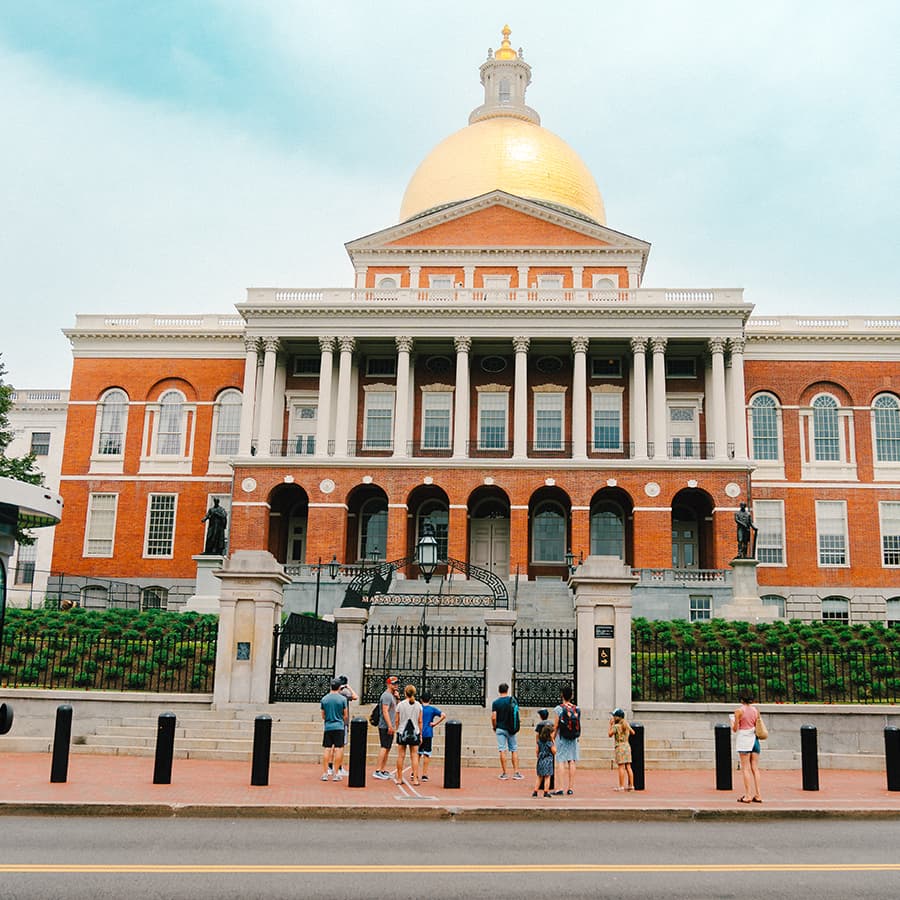 The McCormack School
Learn more about the McCormack School, a nationally recognized leader in public service education dedicated to social justice and equity.
Explore the McCormack School