Plan Your Education
How to Apply

Applicants must meet general graduate admission requirements in addition to the following program-specific requirements:

Have a bachelor's degree from a regionally accredited U.S. institution of recognized standing or an international equivalent at the time of enrollment
A minimum, cumulative GPA of 3.0 on a 4.0 scale (or international equivalent) in all undergraduate work
Official transcripts for all institutions where you have earned more than 6 credits
Statement of Purpose
Writing Sample
Two(2) letters of recommendation
Deadlines & Cost

Deadline: December 1 for a fall start

Application Fee: The nonrefundable application fee is $75. UMass Boston alumni and current students that plan to complete degree requirements prior to graduate enrollment can submit the application without paying the application fee.

Program Cost Information: Bursar's Website
Curriculum

Psychological Foundation Courses (18 Credits)

COUNSL 608 - Psychopathology and Diagnosis 3 Credit(s)
COUNSL 620 - Life Span Human Development 3 Credit(s)
COUNSL 660 - College Readiness Counseling 3 Credit(s)
CSP 641 - Cognitive and Affective Foundations 3 Credit(s)
CSP 680 - History & Systems in Counseling and School Psychology 3 Credit(s)
CSP 705 - Social and Cultural Psychology 3 Credit(s)

School Psychology, Systems Change, and Social Justice Courses (27 Credits)

CSP 701 - Social Justice in Counseling and School Psychology 3 Credit(s)
CSP 785 - Practicum in School Psychology I 3 Credit(s)
CSP 786 - Practicum in School Psychology II: Evidence-Based Practice 3 Credit(s)
CSP 787 - Advanced Practicum III in Counseling and School Psychology 3 Credit(s) - complete two times
CSP 801 - Transnational Social Justice in Counseling and School Psychology 3 Credit(s)
SPY G 601 - Issues and Ethics in School Psychology 3 Credit(s)
SPY G 608 - Systems Consultation, Prevention, and Organizational Change 3 Credit(s)
SPY G 653 - Culturally Responsive Practice & Social Justice in School Psychology 3 Credit(s)

Prevention, Assessment, and Intervention Courses (24 Credits)

COUNSL 614 - Counseling Theory and Practice I 3 Credit(s)
COUNSL 632 - Collaborative Consultation in Schools 3 Credit(s)
CSP 780 - Supervision and Training in Psychology 3 Credit(s)
SPY G 602 - Standardized Assessment and Report Writing 3 Credit(s)
SPY G 603 - Foundations of Educational Assessment and Data-Based Decision Making 3 Credit(s)
SPY G 604 - Social, Emotional, and Behavioral Assessment and Intervention 3 Credit(s)
SPY G 607 - School-Based Interventions and Data-Based Decision Making 3 Credit(s)
SPY G 635 - Behavior Therapy in Schools 3 Credit(s)

Research Courses (24 Credits)

CSP 703 - Research in Counseling and School Psychology 1-6 Credit(s) - complete at least three credits
CSP 704 - Qualitative and Quantitative Research Methods in Counseling and School Psychology 3 Credit(s)
CSP 708 - Intermediate Statistics in CSP 3 Credit(s)
CSP 770 - Advanced Statistics in Counseling and School Psychology 3 Credit(s)
CSP 891 - Dissertation Seminar 3 Credit(s)
CSP 899 - Dissertation Research 1-9 Credit(s) - complete nine credits

Teaching Course (3 Credits)

CSP 782 - Teaching in Counseling and School Psychology 3 Credit(s)
Graduation Criteria

Complete 73 credits from 28 courses including six psychological foundation courses; eight school psychology, systems change, and social justice courses; eight prevention, assessment, and intervention courses, six research courses, and one teaching course.

Doctoral candidacy: Successful completion of a qualifying paper, a critical and synthetic review of a focused body of literature in the area in which each student plans to complete the dissertation.
Dissertation: Compose and defend a dissertation based on original empirical research that makes a substantive contribution to the knowledge base in school psychology. It is usually completed by the end of the fifth or sixth year, although students are strongly encouraged to complete the dissertation prior to the internship year.
Practicum and internship: Participate in at least two semesters of practicum and complete a full year internship. Four semesters of practicum are strongly encouraged.
Research team: Participate in faculty-led research team for five semesters. Students are strongly encouraged to participate in research teams led by multiple faculty members to obtain diverse experiences and hone research skills. Research teams are composed of faculty mentors and other graduate students who collaborate on research projects, presentations, and papers. Through these activities, students are expected to contribute to scholarly presentations and publications.
Teaching: Co-teach at least one semester to build skills in disseminating research and practice and delivering university instruction. To prepare for this experience, students complete the course Teaching in Counseling and School Psychology in addition to an opportunity to serve as a Teaching Assistant and when available a course instructor.

Students who enter with a master's degree in school psychology or a related field will have a reduction in required course credits to the extent their master's level courses match required courses.

Statute of limitations: Eight years.
Student Admissions, Outcomes, and Other Data
Contact

Graduate Program Director Lindsay Fallon
lindsay.fallon [at] umb.edu
(617) 287-7613

Counseling & School Psychology Graduate Programs
csp.admissions [at] umb.edu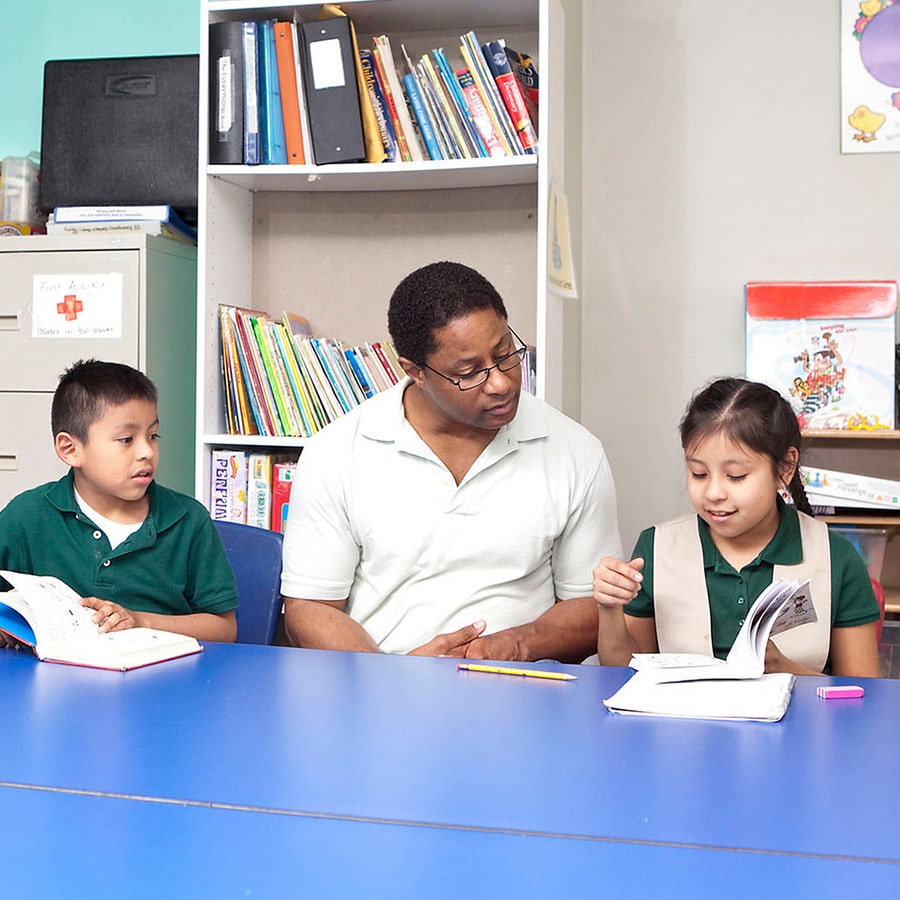 Accreditation
Questions related to the program's APA accreditation status should be directed to the Commission on Accreditation:
Office of Program Consultation and Accreditation American Psychological Association
750 1st Street, NE, Washington, DC 20002
Phone: (202) 336-5979 / E-mail: apaaccred@apa.org / Web: www.apa.org/ed/accreditation