Alumni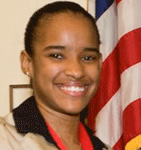 Massiel Alexandra De los Santos is a student at Smith College, a women's college in Northampton, Massachusetts. She is majoring in economics with a minor in global south development studies. After Smith College, she plans to attend graduate school for latin american studies, as well as law school. Although Massiel is an undergraduate student, she has done internships in Emerson College, Marcos Law Offices, and Ropes & Gray LLP. At Smith College, she is the treasurer for Nosotras, the Latina organization on campus.
As the treasurer, she has organized fundraisers for nonprofit organizations such as A Mother's Wish Foundation in the Dominican Republic. Massiel migrated from the Dominican Republic to Boston at the age of 7. She joined the ALERTA program at age 9; there she learned about the importance of leadership and education. After elementary school, she attended the John D. O'Bryant School of Mathematics and Science. During her years there, she was a proud member of the TAG Club. During her junior year, she was the club's secretary, and during her senior year, she was the president. In 2008, she helped coordinate "Sazón Latino", the first Latino show at the O'Bryant. Massiel will always pay tribute to the TAG Program for guiding her toward success. In 2007, she joined the PANAS Mentoring Program. The program matched her with a mentor and friend, Attorney Camille Marcos.
With the help of her family, friends, mentor and the TAG Program, she graduated in the top 10 of her class. One of her most special accomplishments was being awarded the KELLY Award (2008) as part for her involvement in PANAS. In 2009, she was awarded the Regional Hispanic Heritage Youth Award for business and the national award for her outstanding leadership. As she continues to work diligently to help and educate her peers, Massiel will never forget the role that the ALERTA and TAG Programs have played in her life.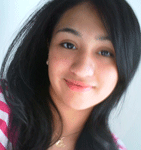 Jessica Flores has been a Boston Public Schools student since 1996. She joined Project ALERTA in the second grade in 1999 and TAG in the Summer of 2004. Like her sister and cousins, Jessica credits her educational success to her involvement in Project ALERTA and TAG. She credits ALERTA with giving her the strong foundation she needed to be successful and make learning fun. As a middle school student, TAG helped her further develop her academic skills and explore leadership skills she did not realize she had.
During her high school years, Jessica developed a talent for poetry and spoken word, which TAG helped her safely share and nourish in the summers and during the vacation/Saturday Academies. She earned a position as an English Teaching Assistant in the Summer Program and in the Theatre group. The theatre group allowed her to overcome her stage fright, with her involvement in several productions, including TAG's first ever "Theatre Night" with original musical "Crazy Young Love," which she helped direct and produce. Jessica Flores quickly became an exemplary student leader. Jessica graduated from Excel High School in 2010.
Jessica has had the great opportunity to become close with the TAG staff, who she identifies as key to helping her unveil her talents. "TAG helped shape me into a young woman with goals. TAG gave me the opportunity to perform my poetry to the program and reveal to the world that my voice is one that cannot stay silent. I have had many battles with the world, and TAG has helped me fight them."
Jessica is currently a lead tutor in the TAG+ Tutoring Program. "Because of the involvement and commitment I have to this program, I have decided that I want to continue teaching. I want to become a kindergarten teacher. Project ALERTA and TAG have been the foundation of my life. Therefore, I would like to return that by helping young students to secure a strong foundation."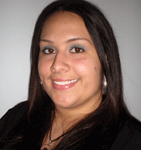 As an aspiring dentist, Vanessa Guerrero is currently enrolled in the pre-dental post-baccalaureate program at UMass Boston. She will soon be applying to dental school to become an orthodontics dentist. Vanessa was born in New York to Dominican parents who graduated from college in their native country before settling in the Unites States in 1986.
Growing up, her parents instilled in her the idea that education was the key to success; this value helped Vanessa excel in school, determined to make herself and her parents proud. She joined Project ALERTA in 1998 as a fourth grader in the Advanced Work Class at the James W. Hennigan School. She saw this program as classes that were fun and educational, and she always felt like she was "ahead of the game," preparing for middle school.
Vanessa spent a year at the Thomas A. Edison Middle School before she was admitted to Boston Latin School in 2000. While at BLS, Vanessa sought a club where she could relax and have fun between school workloads, and thus she joined the TAG club her freshman year. A very shy young woman, Vanessa began to break out of her shell because people who cared and accepted her for who she was surrounded her. A year later, she became part of the executive board of the club as treasurer, learning leadership skills that would help her with her future endeavors.
While at BLS, Vanessa also volunteered to tutor in math at the TAG Saturday Academy at UMass Boston and served as a math teaching assistant in summers 2005 and 2007, in both the Enrichment and English Language Learners components.
"TAG was a big influence in my life, helping me achieve personal and educational success. Everything that I have gained from TAG has helped me gain the confidence and the tools to take on challenges in school and in life in general." After graduating from BLS in 2006, Vanessa went on to Boston University, where she received her bachelors of science in biology in May 2010.
While at BU, Vanessa was President of Corazones Unidos Siempre Chi Upsilon Sigma National Latin Sorority, Inc. She states that "TAG definitely shaped my decision to join a sorority that valued leadership, appreciation for family, individuality, collaboration with each other, and most importantly, wisdom through education."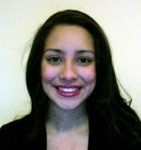 Verónica Navarro is a proud product of the Boston Public Schools. While at the Hennigan Elementary School, Verónica was introduced to Project ALERTA. She participated in the program after-school, boosting her learning and helping her excel in her academics.
With this support, Verónica gained admission to Boston Latin Academy from which she graduated successfully in 2006. During her time at Boston Latin Academy, Verónica grew from a shy "bookworm", to a well-rounded student leader thanks to her involvement in the TAG Program. A member and later President of the TAG Club, Verónica took her role in the club and in the school seriously, and made a firm commitment to be a role model and mentor to her young Latino peers. She went on to obtain her BA from Clark University in Worcester, where she expanded her leadership skills, participating in university student organizations and facilitating campus visits for TAG students, among other activities.
She was so successful in her undergraduate career that she earned a space in the masters of arts in teaching, a fifth-year program that provides a masters degree in one year free of charge to Clark Scholars. Her focus and passion is in urban elementary education. As part of her program, she is a practicing teacher in a 5th grade classroom in a Worcester Public School.
Verónica has played a major role in the TAG Program, and TAG and ALERTA have played a major role in her life. Verónica went from being an ALERTA student, to a TAG club member, student leader, Summer Teaching Assistant, and most recently the director of discipline and attendance in the Summer TAG Program.
Through her involvement in the programs she found her vocation. "With the support of family, teachers and mentors I have made it this far. Both ALERTA and TAG have been an essential piece of this support and have helped lead me to where I am now.
Being an ALERTA and TAG student as well as an employee at Summer TAG has helped define my current career aspirations. ALERTA and TAG are great examples of the positive impact education and quality programming can have on urban students. I cannot see myself doing anything else with my life."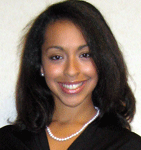 Elizabeth J. Pimentel joined Project ALERTA as a 2nd grade Spanish-speaking student at the John Marshall Elementary School and was involved with the program for the next five years. Her mentor and ALERTA teacher Ms. Porrata Doria supported her then and continues to support her in life as a mentor and friend. ALERTA generated her skills in critical thinking, community building, and leadership. With the support of the ALERTA staff, she gained acceptance to Boston Latin School (BLS).
While at BLS, she was a member of TAG and other extra-curricular activities, including student government. She graduated in 2003 with the Head Master's Award. She set about her college career at St. Lawrence University where she achieved a bachelor of arts degree with a major in government combined with African studies, and a minor is Spanish.
While at St. Lawrence she was a member of the crew team, completed two semesters abroad in Spain and Kenya, and continued her leadership development with roles in student government and community-based organizations. During two summers, she furthered her relationship with TAG as a teacher's assistant for the summer program. Elizabeth returned to Massachusetts after college to serve as member of Americorps in Lynn, Dorchester, and Roxbury with the role of community outreach coordinator for 3 years.
During the last two years, she also completed a master of science in global studies and international affairs at Northeastern University. She is currently undertaking a second masters in San Francisco to further her journey towards social justice work nationally and internationally.
"ALERTA helped me to learn about the world around me in a supportive and engaging environment that truly became a second family to me. It facilitated action and thought in my life while training me to interact with my surroundings using an interdisciplinary approach all this while fostering creativity and appreciation of my community. This fostered in me an early focus in social justice that continues to guide my work today. I will be forever thankful to my friends and mentors in both ALERTA and TAG for their teachings and continued support of young people in Boston."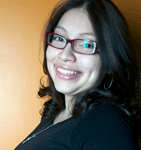 Karen Gonzalez, in 2011, graduated from UMass Boston with her masters in applied sociology.
Born in El Salvador in 1985, Karen came to this country in 1990 with her mother, whose valor in facing life as a Latina, immigrant, and single mother has inspired Karen. In 2000, Karen was accepted to Boston Latin School, one of her greatest accomplishments, but second to graduating from Boston Latin School with a beautiful newborn by her side.
Being a teen mom in her senior year definitely broke the norms at Latin School, and even though many were disappointed that she had become "another statistic", she was determined to prove to herself that she could make a difference. With the support of her family and friends, she went on to college and earned a Bachelors in Social Psychology from UMass Boston in 2010, with a Masters just a semester away.
Because of her past experiences and struggles as a Latina, immigrant, and a teen mom, she has learned to value life to the maximum and appreciate those who have impacted her life. Karen participated in Project ALERTA in 1996, which helped her excel and gain admission to Boston Latin School.
Her first year in TAG was in the summer of 2000. She recalls, "not only was I able to meet teachers that worked at the school but also I was able to make friends before school started, and most importantly I got a head start on my Latin! From that point on, I knew that I was going to be linked to TAG for the rest of my life!" Karen has been involved in all of the components of TAG: a student and tutor in its tutoring program; President of the TAG Club; student and Teaching Assistant in Summer TAG, Mentor in the PANAS Mentoring Program, and served as the Coordinator for Clubs and later Academic Programs.
"TAG gave me the tools- public speaking skills, organization skills, passion for teaching, passion for education- that I needed to be a role model and leader in my community- tools that will forever be a part of my life." Karen and her husband Chris González, also a proud TAG alum, live in Jamaica Plain.
---