About Us
The team:
Laurie Nsiah-Jefferson, PhD
Dr. Laurie Nsiah-Jefferson is the Director for the Center for Women in Politics and Public Policy at UMass Boston, and Graduate Program Director for the Gender, Leadership and Public Policy graduate certificate program. In prior academic roles, Nsiah-Jefferson served as a faculty member focused on social policy related to race, ethnicity and gender. She also headed efforts related to diversity, equity, and inclusion at the Heller School, Brandeis University and was the concentration head for women, gender, and sexuality studies for the Master's in Public Policy Program. She has also served as a Policy Analyst for the Civil Rights Project at Harvard Law.
Nsiah-Jefferson earned a PhD in social policy from the Heller School for Social Policy and Management, and a Master's in Women and Gender Studies from the Graduate School of Arts and Sciences, Brandeis University. She also received a Master's in Public Health (MPH) degree from Yale University School of Medicine, Dept. of Epidemiology and Public Health. In addition, she holds a BA in African and Afro-American studies and politics from Brandeis.
Among her many awards Laurie has been awarded the H. Jack Geiger Congressional Health Fellowship, working with the Congressional Black Caucus. She also received the Harry S. Levitan Prize for Excellence and Leadership in Education and is an International Affiliate for the Intersectionality Institute for Research and Policy at Simon Fraser University, in British Columbia.
Lisa Heelan-Fancher, PhD, FNP-BC, CNE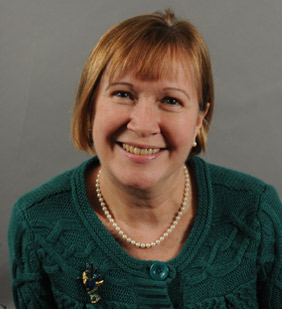 Dr. Heelan-Fancher is an assistant professor in nursing at the University of Massachusetts Boston and a board-certified family and adult nurse practitioner whose program of research is focused on improving maternal health and infant outcomes. Her research experience includes examining large data sets to identify aspects of obstetric care that disrupt normal physiologic birth in healthy women and collecting primary data to determine the barriers and facilitators to research utilization among labor and delivery nurses. In collaboration with colleagues from other disciplines, she is currently studying the support needed by pregnant women in early labor, professional labor support, factors associated with preterm birth among Black women, and addressing health inequities in childbirth among Black women. She is involved in nursing organizations and public health initiatives that promote the health and wellbeing of mothers and infants and was recently awarded the American Nurses Association in Massachusetts for Excellence in Nursing Research. Other awards include the Pearl Rosendahl 2018 Teaching Excellence award, the Anne Kibrick 2016 Research award, and the Robert Wood Johnson Nurse Scholar award from 2011-2015. Funding for her studies has been awarded from the Healey grant, the Faculty Fund for Enhancing Interdisplinary Research, Sigma Theta Tau, and the Martha E. Rogers' Scholars Fund.
Colette Dieujuste, PhD, RN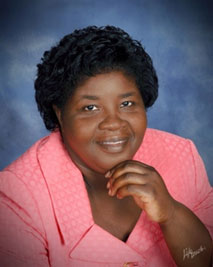 Dr. Colette Dieujuste is the Inaugural Dean of Nursing at Wheaton College; she was most recently a professor at Simmons University School of Nursing. Dieujuste received her B.S. in nursing from Columbia Union College, her MSN from Boston College, and her Ph.D. in nursing from the University of Massachusetts Medical School.
Dr. Dieujuste has more than 30 years of experience as a Registered Nurse and more than 20 years as a nurse educator. She has taught across the undergraduate curriculum and is an expert in curriculum design and evaluation. Her clinical expertise is in perinatal and obstetrical nursing, and she has been a Perinatal/Child Clinical Nurse Specialist and was MA. Section Chair for the Association of Women's Health, Obstetric and Neonatal Nursing (AWHONN) from 2011-2015. She is now a representative of the AWHONN Section Adviso"y committee. She published "The Concept of Stigma in Mental Illness as Applied to Haitian Americans" in the International Nursing Review-Journal. She has received the following awards: Chancellor's Award, University of Massachusetts Medical School, Worcester, MA; June 2018, Excellence in Nursing Education/Teaching Award, New England Regional Black Nurses Association; February 2015 and Lilian K. Goodman Award, University of Massachusetts Medical Center, May 2014.
Tiffany A. Moore Simas, MD, MPH, MEd, FACOG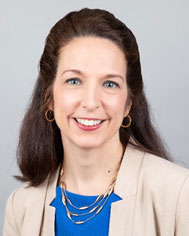 Dr. Tiffany Moore Simas is Professor of Ob/Gyn, Pediatrics, Psychiatry and Quantitative Health Sciences, and Chair and Research Division Chief of the UMass Medical School/UMass Memorial Health Ob/Gyn Department. She is an academic specialist in Ob/Gyn, physician-scientist, and educator. She is the founding Engagement Director of MCPAP for Moms, a first in nation state-wide program that enhances the capacity of front-line providers to address perinatal mental health and substance use disorders. MCPAP for Moms has impacted national policy resulting in HRSA-awards to 7 states, with an additional 6 states or health care systems through different funding mechanisms, having or developing similar programs. Dr. Moore Simas is medical director of Lifeline4Moms, a program founded to provide technical assistance for others developing perinatal psychiatry access programs, and as a research home to further advance innovations in integrating obstetric and mental health care. Dr. Moore Simas has a federally funded research portfolio and has served/serves on national committees including the Council's Maternal Mental Health Safety Bundle Work Group, and the American College of Ob/Gyn Maternal Mental Health Expert Work Group (Co-Chair); she serves as an ABOG oral board examiner. Her academic achievements have led to over 100 peer reviewed publications, and national presentations.
Violet Acumo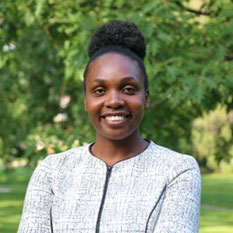 Violet Acumo is a doctoral student in the Department of Public Policy and Global Affairs at the University of Massachusetts Boston. She earned a Master of Public Policy degree and a specialization in Gender, Justice and Environmental Change from Michigan State University. She also holds a first-class honors degree in Industrial and Organizational Psychology from Makerere University Kampala. Violet is a member of Michigan State University Research Consortium on Gender-Based Violence and has worked in Uganda, Nigeria, and the United States on gender and policy related projects. She is passionate about gender-centered, policy-oriented research and international development.
Damiana Andonova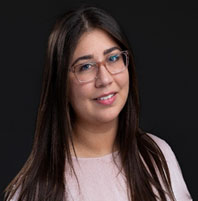 Damiana Andonova is a healthcare management consultant with five years of experience focusing on women's and pediatrics hospital strategy and is a practicing doula in Boston and Chicago. Her past experience includes working as a fellow in obstetrics and maternal health delivery in Bulgaria and Denmark as well as Stanford Medicine's Program in Bedside Medicine. Damiana's research experience has involved working on circadian rhythm in the Michael Rosbash Lab at Brandeis University, examining the effects of oxytocin on social interaction in an autistic mammalian model, and investigating the impact of combination hormone therapies on ovarian cancer. Damiana Andonova is a graduate student at the Milken School of Public Health at the George Washington University in Washington, D.C.
Andonova received her Bachelor of Science in Health: Science, Society, and Policy and in Biology from Brandeis University. She serves as the co-chair of the Civic Engagement Committee of the American College of Healthcare Executives of Massachusetts and is a member of the New England Society of Healthcare Strategy, the Society for Healthcare Strategy and Market Development, and the Swiss Society of Boston. Andonova is also a dedicated volunteer doula at Mass General Hospital and the Brigham and Women's Hospital through Birthing Gently's Maternal Health Program.
Ciyana Smith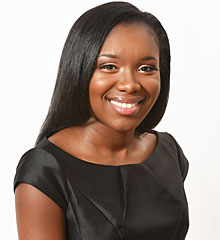 Ciyana Smith is an alumna of and research assistant at the University of Massachusetts, Boston. She holds her B.S. in Biology and plans to continue her education in a doctoral program that focuses on maternal and child health. As a certified pregnancy, childbirth, and postpartum care Doula supporting families across Boston, Ciyana passionately hopes to empower women through knowledge of self, promote healthy birth outcomes, positive birth experiences and birth equity.
Boston Birth Equity
Boston, MA 02125
617.287.7476
BostonBirthEquity@umb.edu
Volunteer for the Study