Message from the Dean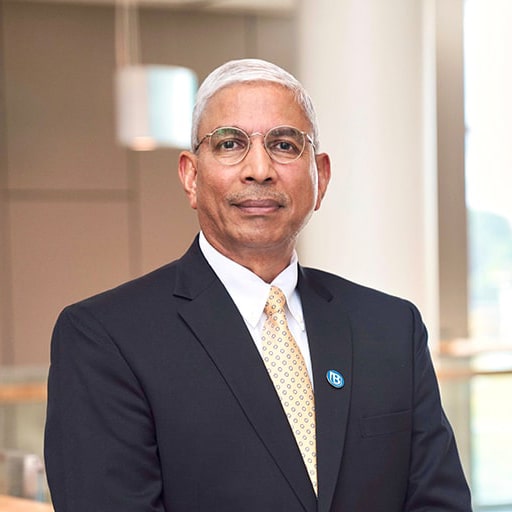 The College of Management is Boston's only public business school and is accredited by the Association to Advance Collegiate Schools of Business (AACSB), the gold standard for business schools and a designation earned by only five percent of business schools worldwide. Our world-class business school, located in one of the leading metropolitan regions in the world, has a reputation as a leader in impactful research, innovation, and high-tech entrepreneurship.
Our diverse faculty is committed to a culture of innovation, continuous improvement, and providing an exceptional learning experience inside and outside the classroom. We recruit renowned faculty with a laser-sharp focus on student success with a dedication to a culture of caring and empathy that helps build student success and transform our students into business and community leaders. Additionally, our faculty provide cutting-edge curriculum and research with a reputation as industry leaders. These intellectual contributions offer a strong foundation and prepare our students for their futures.
We offer all of this in a city known for its academic innovation and industry leadership – our dedication and engagement with leading businesses in the Boston area provide ample opportunities for internship and career prospects. Most of our students choose to stay and work here when graduating, giving students a strong alumni base.
I'm proud to serve as the Dean of the College of Management at the University of Massachusetts Boston. As the third most diverse university in the country, we are committed to diversity, equity, inclusion, and belonging, enriching our community intellectually and socially.
Venky Venkatachalam, PhD
Dean and Distinguished Professor, College of Management
University of Massachusetts Boston