Who We Are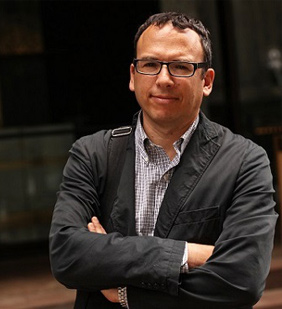 Nir Eisikovits is an associate professor of philosophy and founding director of the Applied Ethics Center at UMass Boston. Before coming to UMass he was associate professor of legal and political philosophy at Suffolk University, where he co-founded and directed the Graduate Program in Ethics and Public Policy. Professor Eisikovits' research focuses on the moral and political dilemmas arising after war, the culture of war and the ethics of technology. His books include A Theory of Truces (Palgrave MacMillan), Sympathizing with the Enemy: Reconciliation, Transitional Justice, Negotiation (Brill) Theorizing Transitional Justice (Routledge) and the forthcoming Glory, Humiliation and the Drive to war (Cambridge). He is also guest editor for a recent issue of Theoria on The Idea of Peace in the Age of Asymmetrical Warfare. Eisikovits has written numerous articles on political reconciliation, transitional justice, the role of forgiveness in politics, truth commissions, the ethics of war and the ethics of AI. In addition to his scholarly work, Nir has advised NGOs focused on conflict resolution and comments frequently on political conflict and the ethics of technology for American newspapers and magazines. His op-eds and essays have appeared in the Boston Globe, the Christian Science Monitor, the Miami Herald, the National Interest, Slate, the Forward, Cognoscenti, and the National Interest among others.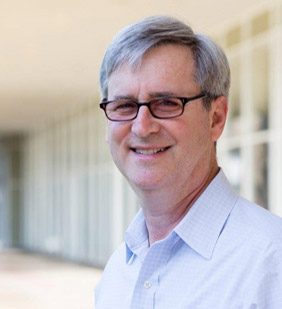 Dan Feldman is a senior research fellow at the center. He is a software engineering executive and advisor to startups. He has more than 40 years of experience developing leading edge computing systems in a wide variety of industries, including financial services, health care, and wearable computing. He has served as the senior engineering executive in a number of startups, including two MIT Media Lab spin outs and an early e-health company that received a Computerworld Smithsonian Innovation award. He has served in leadership roles at IBM, Thomson Financial Services, and Hewlett Packard Enterprise. He is currently vice president of operations for KAYAK Software, a travel meta-search site. Before that, he was director of system software research at Hewlett Packard Labs, the central research laboratory of Hewlett Packard Enterprise. He holds a bachelor's degree in social sciences from Harvard.
James Hughes is a senior research fellow at the center. He is a bioethicist and sociologist who serves as the associate provost for institutional research, assessment, and planning at UMass Boston. He holds a doctorate in sociology from the University of Chicago where he taught bioethics at the MacLean Center for Clinical Medical Ethics. Since then, he has taught health policy, bioethics, medical sociology, and research methods at Northwestern University, the University of Connecticut, and Trinity College. He is the author of Citizen Cyborg: Why Democratic Societies Must Respond to the Redesigned Human of the Future (2004) and is the co-editor of Surviving the Machine Age: Intelligent Technology and the Transformation of Human Work (2017). In 2005 he co-founded the Institute for Ethics and Emerging Technologies (IEET) with Oxford philosopher Nick Bostrom, and since then has served as its executive director. Hughes serves as associate editor of the Journal of Evolution and Technology, and as co-founder of the Journal of Posthuman Studies. He is also a fellow of the World Academy of Arts and Sciences, a member of Humanity+, the Neuroethics Society, the American Society of Bioethics and Humanities, and the Working Group on Ethics and Technology at Yale University, and served on the State of Connecticut's Regenerative Medicine Research Advisory Committee. He speaks on medical ethics, health care policy, and future studies worldwide.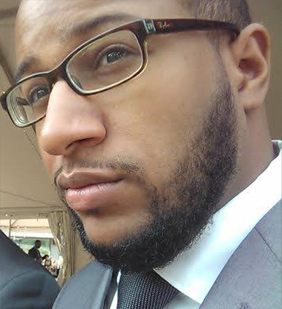 Dana Francisco Miranda is a faculty fellow at the center. He is an assistant professor of philosophy at UMass Boston whose area of studies are in political philosophy, Africana philosophy, and 19th century and contemporary European thought. His research includes examining processes of monumentalization through a four-dimensional model. In particular, he has analyzed the reconciliatory significance of the Verdun Monument, the mutable narratives of the Bunker Hill Monument, and the political conflicts that arise when dealing with racist monuments. Recent work has appeared in Black Issues in Philosophy, a section of the Blog of the American Philosophical Association (APA). He also currently serves as the secretary of digital outreach and chair of architectonics for the Caribbean Philosophical Association.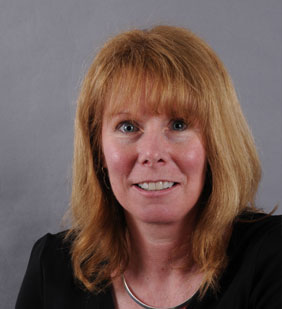 Lisa Cosgrove, PhD is a faculty fellow at the center. Lisa is a Clinical Psychologist and Professor at the University of Massachusetts, Boston where she teaches courses on psychiatric diagnosis and psychopharmacology. She was a Research Fellow at the Edmond J. Safra Center for Ethics, Harvard University (2010-2015) and served as a consultant to the United Nations Special Rapporteur on the Right to Health, child psychiatrist Dainius Puras. Lisa and her students conduct research that broadly aims to shift the current biomedical paradigm and integrate a human rights approach in mental health policies and practices. Specifically, her research addresses 1) the ethical and medical-legal issues that arise in organized psychiatry because of academic-industry relationships and 2) the ways in which commercialized science reinforces epistemic injustice and undermines an appreciation for the moral and political context of physical and emotional suffering. She is co-author, with Bob Whitaker, of Psychiatry under the influence: Institutional corruption, social injury and prescriptions for reform. Her recent publications have addressed the ethical issues that arise with the use of digital phenotyping and digital psychotropic drugs.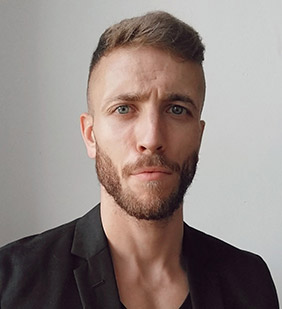 Alec Stubbs is the future of work post-doctoral fellow at the center. Alec is a philosopher whose areas of study encompass political philosophy, political economy, and philosophy of technology. His primary research focus includes both normative concerns and concrete proposals regarding economic democracy, the future of work, labor justice, and post-capitalist economic systems. In particular, his ongoing research attends to questions about the meaning of work and post-work politics, the influence of emerging technologies on working conditions and economic inequality, and the liberatory potential of democratizing economic institutions.
Jake Burley is a Master's Student in the Philosophy Department at Brandeis University and a junior research fellow at the Applied Ethics Center. Jake's research for the center has focused on issues of replacement and the future of work, as well as topics related to emerging technologies and higher education. In addition to their research at the Center, Jake works on issues in general philosophy, with a focus on issues in epistemology, including justification, the ontology of evidence, and epistemic normativity.