Facilities
Fox Point Dock
Fox Point docking facility is a year-round, multi-purpose facility located in Savin Hill Cove (between Wheatley and McCormack towards the water). The basin is weather protected and offers an 80ft. The main float with two 60ft finger floats for smaller vessels. Docking here is available for vessels up to 5ft draft. This facility has recently been fortified with steel pilings, shore power, a security gate, and safety lighting.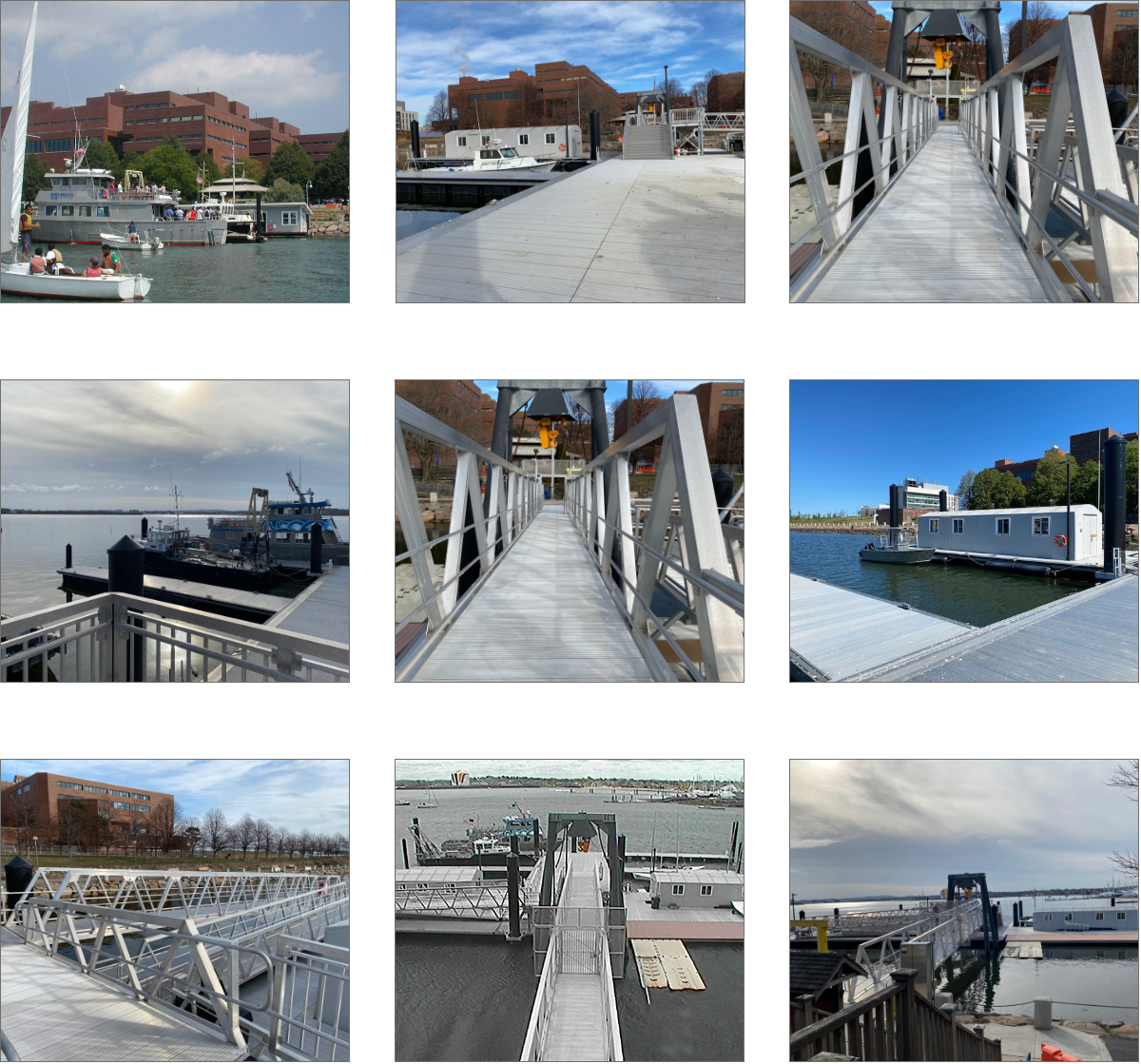 John T Fallon State Pier
The John T. Fallon State Pier, located at the John F. Kennedy Library on Columbia Point. This is a full-service facility including Shore power, freshwater, 3 1/2 ton crane service, security and lighting, two 100ft floats with gangways, 171ft large vessel dock face, and dredged access channel (-13ft MLW).

Fox Point Pavilion
Marine Operations has a beautiful environmentally friendly gazebo located at the water's edge, overlooking the harbor. The Fox Point Pavilion is open to the university community and patrons of the harbor walkway as well as groups wishing to reserve the space for special gatherings.