About Us
The McCusker Lab is focused on elucidating the molecular mechanisms underlaying organ regeneration in adults.
Current studies by the unit are performed using the Mexican Axolotl (Ambystoma mexicanum) as a model organism, as this animal is one of the few tetrapod species that retains the ability to regenerate complicated biological structures as adults. Lab members incorporate a variety of molecular, cellular, biochemical, and classical-embryology techniques in order to investigate how axolotl cells regenerate missing limb structures.
One of the long-term goals of the work conducted by the unit is to understand how regeneration naturally occurs in certain species so that we can apply these principles to safely unlock the regenerative potential in humans. In addition, research also has applications to other important areas of investigation, such as cancer and stem cell biology.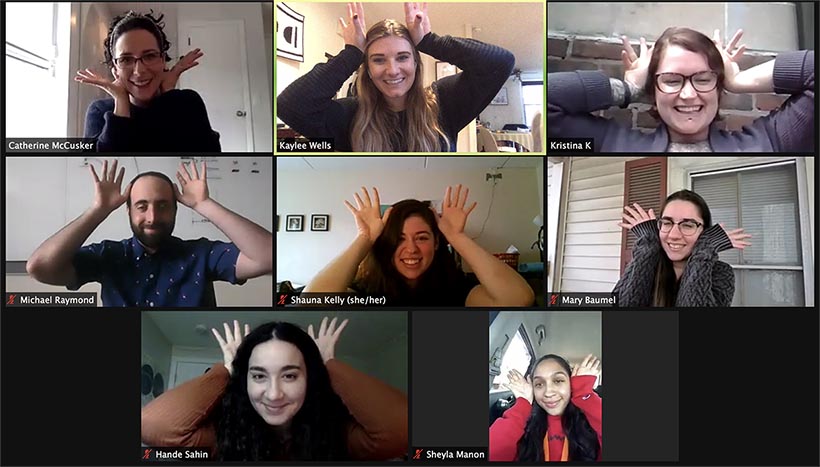 Senior members of the McCusker lab show off their axolotl pose during a quarentine zoom lab meeting, 2020.
The McCusker lab is located in the beautiful and new Integrated Science Complex (ISC) on the UMass Boston campus.
The McCusker Lab
100 Morrissey Blvd.
Boston
,
MA
02125
USA