Research Team
Faculty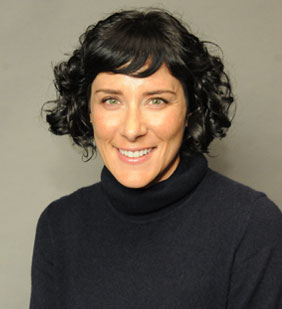 Areas of Expertise: Developmental Biology, Molecular Mechanisms of Regeneration
Telephone: 617.287.4473
Curriculum Vitae (CV)
Graduate Students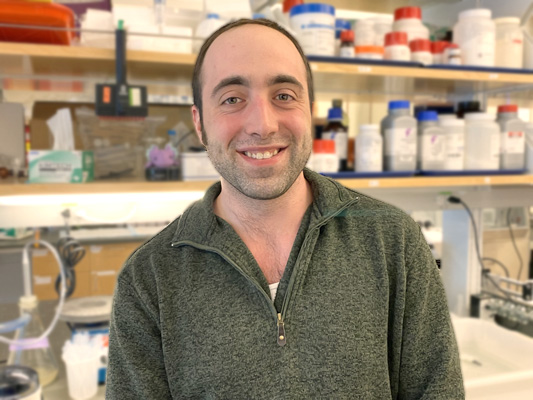 Michael Raymond, MCOB PhD Student
Email: michael.raymond002@umb.edu
Curriculum Vitae (CV)
2018 - Present
How does the limb know to regenerate exactly what is missing? This process is known as pattern formation in biology, and during regeneration, it depends greatly on a cellular property known as positional information in the remaining limb stump tissue. However, the molecular mechanisms by which cells recreate the missing pattern is largely unknown. My project focuses on better understanding this question by looking at how the structure of the DNA changes in the regenerating cells, and how these changes alter the expression of patterning genes.
Research Assistants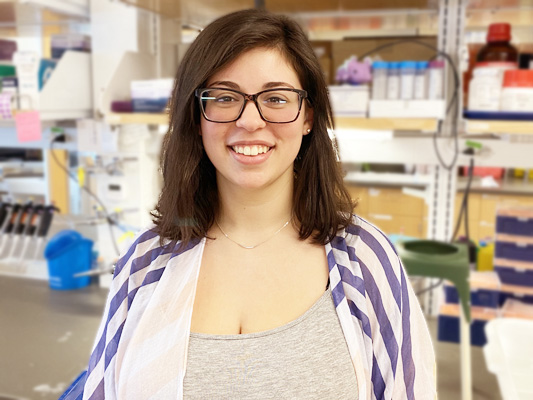 Shauna Kelly
Email: shauna.kelly001@umb.edu
Phd Student, 2022
Undergraduate Students
Thomas Henshaw
Crisvely Soto Martinez
Samantha Rathbun
Maggie Slamin
Reema Elrefaie
Megan Kenny
Brenden Lee
Former Lab Members
Hande Sahin, Biology MS
Kaylee Michelle Wells, PhD: MCOB PhD Candidate, kaylee_wells@fas.harvard.edu
Kristina Kelley: Undergraduate and then Post-Bac student in the U54 Program
Warren Antonio Vieira, PhD: Postdoctoral Fellow
Ana Ali: Undergraduate Researcher
Ana Pope: Undergraduate Researcher
Jesse Schulz: Undergraduate Researcher
Zahra Mohaddeskhorassani: Biology MS Student
Giuseppe Dall'Agnese: Masters Research Intern
Mary Baumel: REU Summer Student, returned as a PhD student
Shira Goren: Undergraduate Researcher
Gemina Le Branche: IMSD Undergraduate and REU Summer Student
Roni Milgrom: Undergraduate Researcher
Miraj Rawal: Undergraduate Researcher
Jose Cruz: REU Summer Student
Stephanie Souza: Undergraduate Researcher
Larrisa DeSouza: Undergraduate Researcher
Kyle Labella: Undergraduate Researcher
Erik Garcia: PhD Student
The McCusker Lab
100 Morrissey Blvd.
Boston
,
MA
02125
USA