Good Stories Don't Have to Be Long Ones: Six Word Story Competition Celebrates UMB Writers
---
10/27/2021
| Gray Milkowski
Some stories need thousands of words. They are allowed to use six.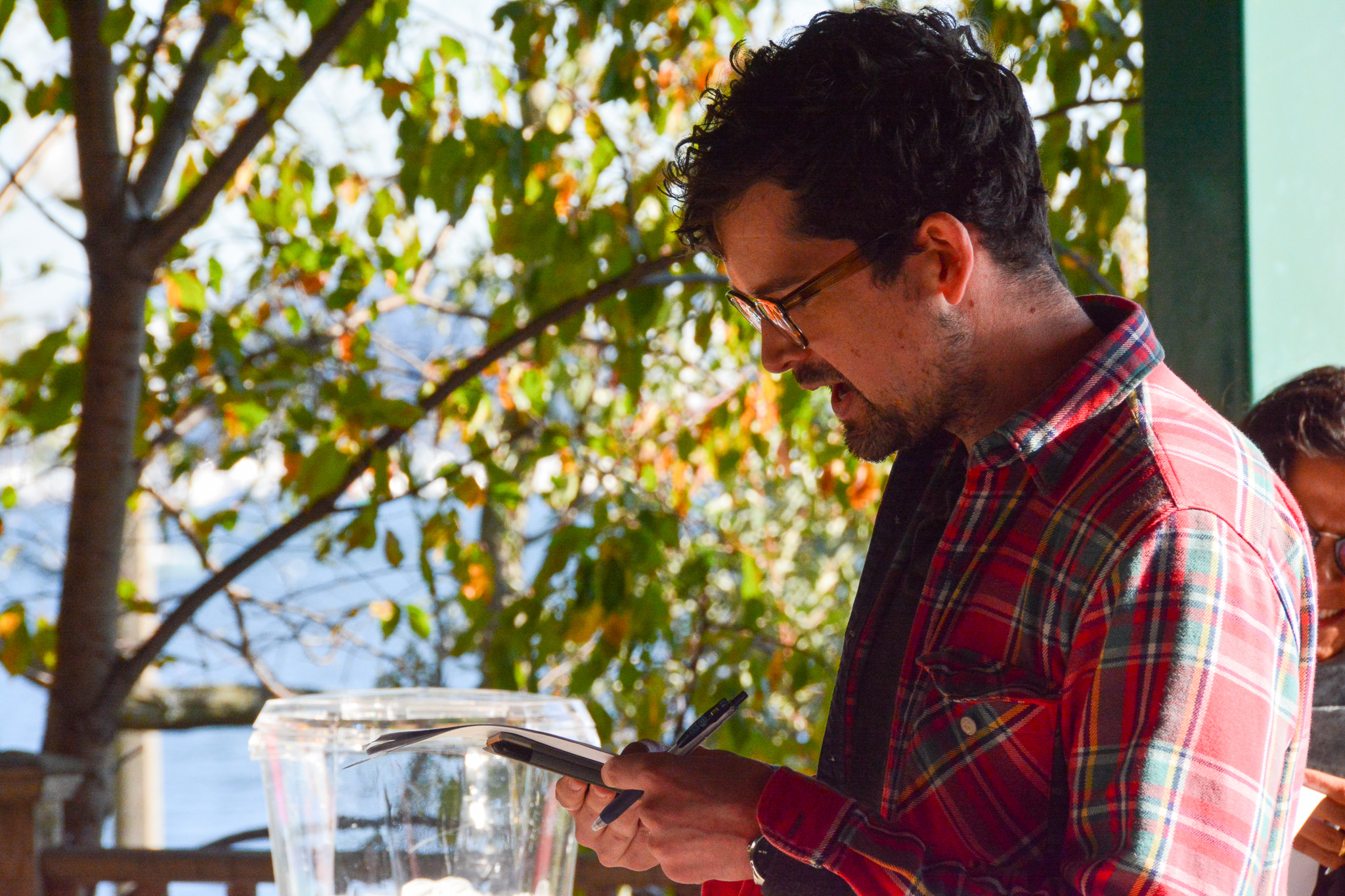 " Simple, surprising, even shocking, sweet, sad, surreal. "
That is the challenge posed to UMass Boston students by the Creative Writing program, which makes a campus-wide call for six-word stories every fall. On Thursday, after receiving over 150 submissions for the 2021 contest, students and faculty came together on a beautiful afternoon at the Fox Point Pavilion to celebrate the campus' writers and announce one that stood out from all the rest.
"Medium Rare dates Medium, Well Done."
The story was submitted by communications major Jiejing Huang, and it earned the top spot in the contest.
The two second place finalists that were named also proved that powerful stories don't need lots of words.
"Big mansion, beautiful family, one grave," wrote music major Brendan Harrington.
Brianna McCadden, an English major who took home the top spot in last year's contest, wrote, "In college, she's learning pepper spray," which earned her a second place finish this year.
It's the eleventh year that the contest has taken place on Columbia Point, and the first time since being remote that participants have been able to meet in-person to celebrate. John Fulton, an associate professor of English and the director of the Creative Writing program, says it's a welcome return to a celebration that brings together creatives from around the university, and proves that writing majors are not the only writers out there.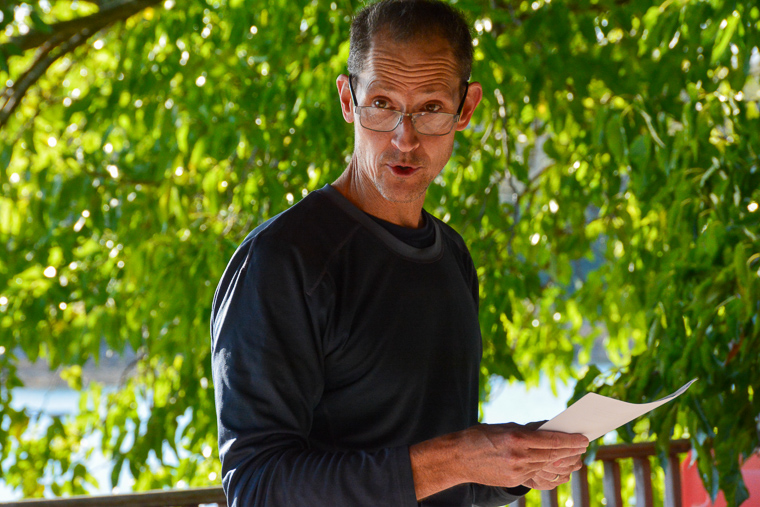 John Fulton speaks at the celebration on the Fox Point Pavillion.
"It was great to come together as a real campus community in the real world—no screens, no black boxes, no Zoom—and hear the beauty, comedy, and dynamism in the words of our student writers," said Fulton. "I can't imagine a more important time to celebrate literature and to listen to our students and what they see and want to express about their world."
Though only 20 were chosen as finalists and three as winners, the pool of submissions was strong and covered a wide range of topics. Suchita Nayar, a graduate student in the Creative Writing Master of Fine Arts program and one of the contest's judges, noted the quality of the work, and how difficult it was to pick only a handful from a strong pool.
"Simple, surprising, even shocking, sweet, sad, surreal…the entries came in many shades, and it was fun to see them all," said Nayar. "We singled out ones that had an unusual twist or had the seed of a much larger story. It was difficult to pick only twenty finalists."
"I love these tiny stories," Fulton said, summing up the contest. "What reader could imagine the richness of six words placed side-by-side? The answer: the reader of these amazing stories."