Chancellor Urges Students, Faculty: Use Education to Heal the World
---
09/15/2023
| Crystal Valencia
Be the ones whose knowledge emboldens the voices of the unheard, inspires advocacy for the underserved, creates technological access for the unconnected, and pioneers cures for the unhealthy. This was the message Chancellor Marcelo Suárez-Orozco had for the campus community at convocation Thursday morning, urging everyone to embrace the responsibility that comes with education and learning.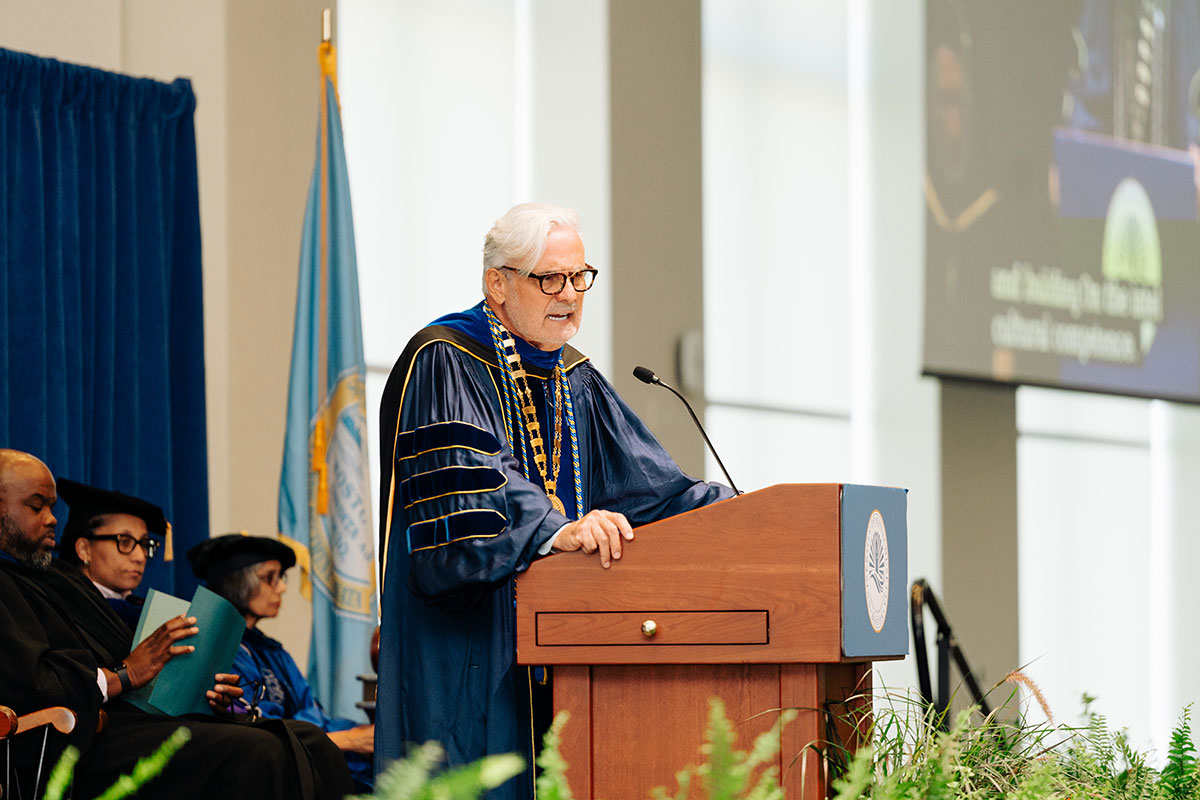 Image By: Javier Rivas
"Believe that your education will enable you to be insightful and influential, in your communities and your countries," he said. "I suspect this is partly why you chose UMass Boston – to explore, inquire, and discover how you can make the world better."
While students, faculty, and staff were welcomed back to classes last week, Thursday's convocation—which officially marks the beginning of a new academic year— served to remind the UMass Boston community of their shared mission.
Chancellor Suárez-Orozco spoke of an unsettling time in this country, marked by broken notions of public trust, growing racialized inequality, and a weakening of the practice of democratic citizenship.
"Learning gives us the courage to hear things we may not agree with and stand up for things we believe in; and the tools for leading lives of purpose and taking on the challenges of our times, from unchecked climate change to health inequalities, to rebuilding K-12 education for all students to flourish," Suárez-Orozco said.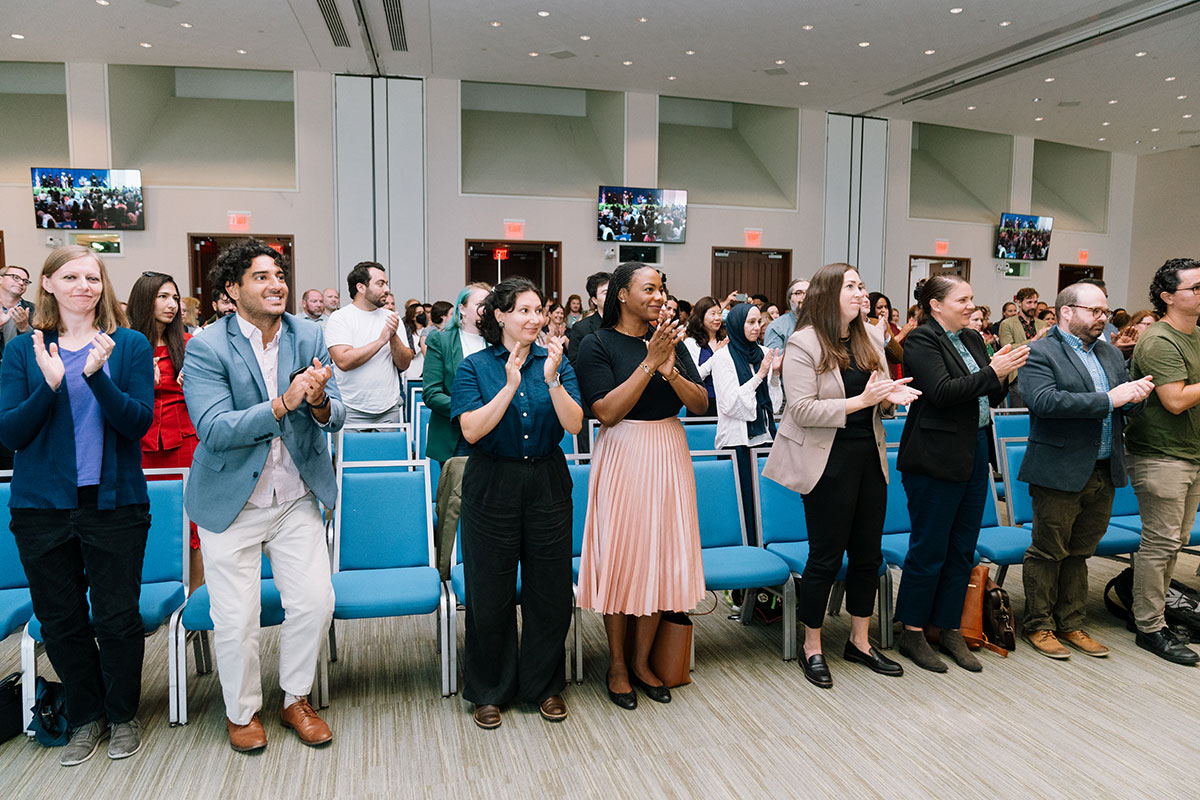 UMass Boston – through its teaching, research, and service – seeks to shape an "education for the future" – in part, by improving educational outcomes for all, including immigrant children and children from historically unrepresented groups, an issue to which the chancellor has dedicated much of his professional life.
"For our Beacons, it is always the right time to be civically engaged, to be catalysts for change, and to be compassionate citizens who see that they are part of something larger than themselves," Suárez-Orozco said. "We need more of this if we are to heal divisions and strengthen public trust. We need education."
Chancellor Suárez-Orozco also welcomed Massachusetts Secretary of Education Patrick Tutwiler, the first Black person to hold that role in Massachusetts' history.
As Massachusetts Secretary of Education, Tutwiler directs the Executive Office of Education, which oversees early education, K-12, and higher education. He is Governor Maura Healey's top advisor on education and helps shape the Commonwealth's education agenda.
Tutwiler asked the audience to become runners in their own lives.
"My greater hope is that you view what lies ahead of you as a course and realize soon that being a runner on that course will bring to your journey certain principles that will make your life not a race, nor even a competition, but a rewarding, authentic, and impactful experience from start to finish," he said.
"Each individual in this space has the potential to do great things, to solve pressing issues, and we're relying on you to get there. We're counting on the excellent instruction and experiences that the faculty and staff will deliver and the gifts of skill and knowledge the students will grow to be part of the solution to challenges we're experiencing."
Read more about Tutwiler's address.
Earlier in the program, Provost Joseph Berger welcomed 29 new tenure-track faculty members recruited to campus this year through national searches. He also congratulated 80 faculty who have been recognized for being promoted to the rank of associate professor, full professor, senior lecturer, and senior lecturer II.
Provost Berger spoke of this being a "pivotal moment" in our history as a global society, and a truly significant new chapter for UMass Boston.
"We're moving into the future with renewed dedication to equity, a commitment to anti-racism and health promotion, the development of a stunning new campus quad that will enhance our already beautiful campus setting and our mission-driven ten-year strategic plan that was launched at this time last year," Berger said.