McCormack's Gerontology Programs Informed by Polic
McCormack's Gerontology Programs Informed by Policy, Aging, and Public Service Studies
---
Dr. Edward Alan Miller, Professor and Chair of the Department of Gerontology, reflected recently on the hallmark that sets UMass Boston's PhD program in Gerontology apart from other aging studies initiatives: its commitment to policy and public service. Miller and four other Department colleagues—Dr. Kathrin Boerner, Dr. Nina Silverstein, Dr. Jan Mutchler, and Dr. Jeffrey Burr—assert this in a new article tracing the Gerontology program's historic concentration on policy and public service, accompanied by a strong commitment to social justice and diversity, equity, and inclusion.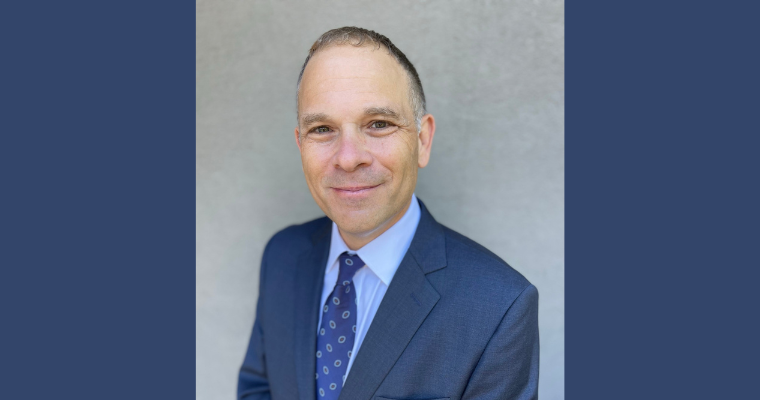 Eddie Miller, Gerontology Department Chair
" Our students receive well-rounded, hands-on education in aging policy, research, and practice "
Created in 1989, UMB's gerontology doctoral program is one of the nation's oldest, graduating more PhD students than any other. Prior to 1989, undergraduate gerontology students mainly interacted with Commonwealth legislators through visits to the State House to contribute to budget decisions affecting older adults. Since then, the Department's scale and scope have broadened—its current offerings now include undergraduate, master's, and doctoral degree programs as well as undergraduate and graduate certificates—but the core commitment to policy remains deeply ingrained.
According to Miller, the department's arc of success partly lies in how it approaches its mission of educational and professional training. "Our students receive well-rounded, hands-on education in aging policy, research, and practice," Miller said, "Our success is evidenced by the types of positions they end up holding."
In contrast to the earlier era, the aging studies undergraduate program now focuses on training and preparing students for management positions in varied domains, including advocacy, education, marketing, product development, service provision, management, administration, program planning, and research. In the PhD program, which Miller directed from 2013 to 2021, students embark on a three-course policy studies sequence. The first introduces students to U.S. social policy affecting older adults; the second exposes students to methods used in policy analysis; and the third tasks students with developing their own policy analysis to better inform decision makers.
"By definition, the program is more policy-focused," Miller said. "The students learn about specific topics, conduct research and evaluations in those areas, and inform policy and practice with the results." The program's curricular sequence also enables students to see how analyses conducted in specific settings and communities can be spread more widely. "How do you get that broad dissemination?" Miller asked. "That's policy."
As a teacher and mentor to students in the Department's academic programs, Miller emphasized that policy studies affords students a different way of thinking about the work they do. For example, their research contributes to the knowledge base in their field of study. Students also "improve practice and policy to make the world a better place for older adults," he said. Not only that, because the field of gerontology is interdisciplinary, the Department's curricula draw insights from public policy, psychology, sociology, economics, political science, public health, and more.
The PhD program trains students in a range of research methodologies. They learn statistics and how to work with large secondary data sets. In addition, they gain knowledge and expertise in primary data collection through a blend of classes in qualitative research methods and applied experience. "Facility in a range of methodologies is notable," Miller commented. "Being able to conduct mixed methods analyses and evaluations is increasingly valued in policy work, whether at private firms, in government positions, or in academic settings."
The Gerontology Department's commitment to quality policy education is demonstrated by the various kinds of positions its alumni hold. Miller elaborated by stating, "Our doctoral graduates take positions in the academy, but many work for government—in local, state, federal, and even global positions—or in the nonprofit sector." Department-provided apprenticeships typically help launch these careers. For example, the Department of Gerontology works closely with the Gerontology Institute, the research and community engagement arm of the UMass Boston Gerontology enterprise. In 2021, the Gerontology Institute received $2.1 million in external funding, with 24 percent going directly to graduate students for research assistantships and other financial support.
The Department also maintains scholarship programs for its students. For example, the Frank Caro Scholarship for Social Justice in Aging supports doctoral students whose work relates to under-represented communities. That furthers the Department of Gerontology's commitment to social justice and diversity, equity, and inclusion. "A lot of the projects that we undertake are collaborations among different units within Gerontology—the Department, the Institute, and its constituent centers—to help fund students, expand the knowledge base, and engage the community," Miller said. "We're a model for how centers and institutes should interact with departments to further the imperative of the University, educating students in a way that places them on a trajectory to success, both on campus and in their post-graduation careers."