Make a Difference in Health Equity & Well-Being for All
The Robert and Donna Manning College of Nursing & Health Sciences at UMass Boston develops innovative health solutions by building and supporting an integrated academic environment devoted to education, research, and community partnerships. From the lab to public policy, we are advancing individual and population health and health equity across the life span.
With a commitment to excellence, cutting-edge research, and hands-on learning, we provide a transformative education that prepares students to meet the evolving demands of a number of health-related fields in aging, exercise, physical activity and health sciences, nursing and public health. Our innovative programs combine academic rigor with practical experience, ensuring that our graduates are well-equipped to make a meaningful impact.
Why the Manning College?
Our programs prepare students to be leaders in their fields and make a positive impact on health and health equity. Join us in making a difference in the lives of individuals, communities, and contribute to shaping better health and well-being for all.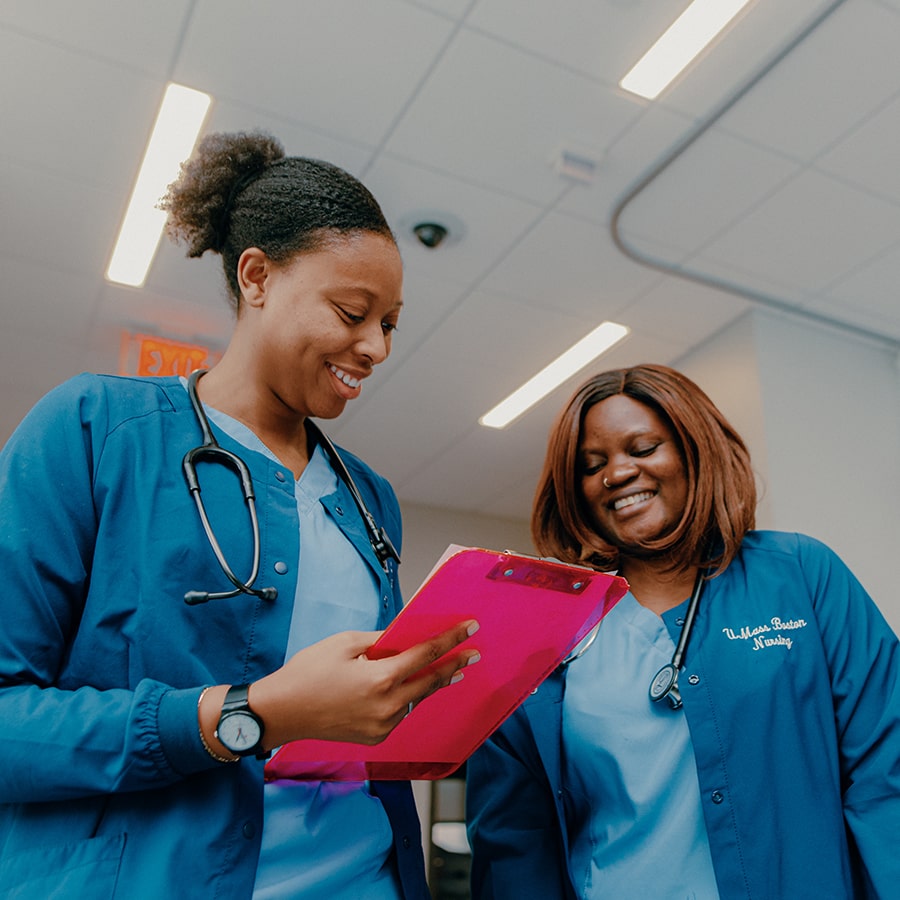 Programs for Today's Health Challenges
A diverse range of programs designed to meet the needs of today's health landscape. Our undergraduate and graduate programs offer specialized tracks in nursing, health sciences, aging, public health, and more. Benefit from state-of-the-art facilities and partnerships with renowned health-related institutions, ensuring that you gain practical skills and knowledge to excel in your chosen field.
Explore Majors & Programs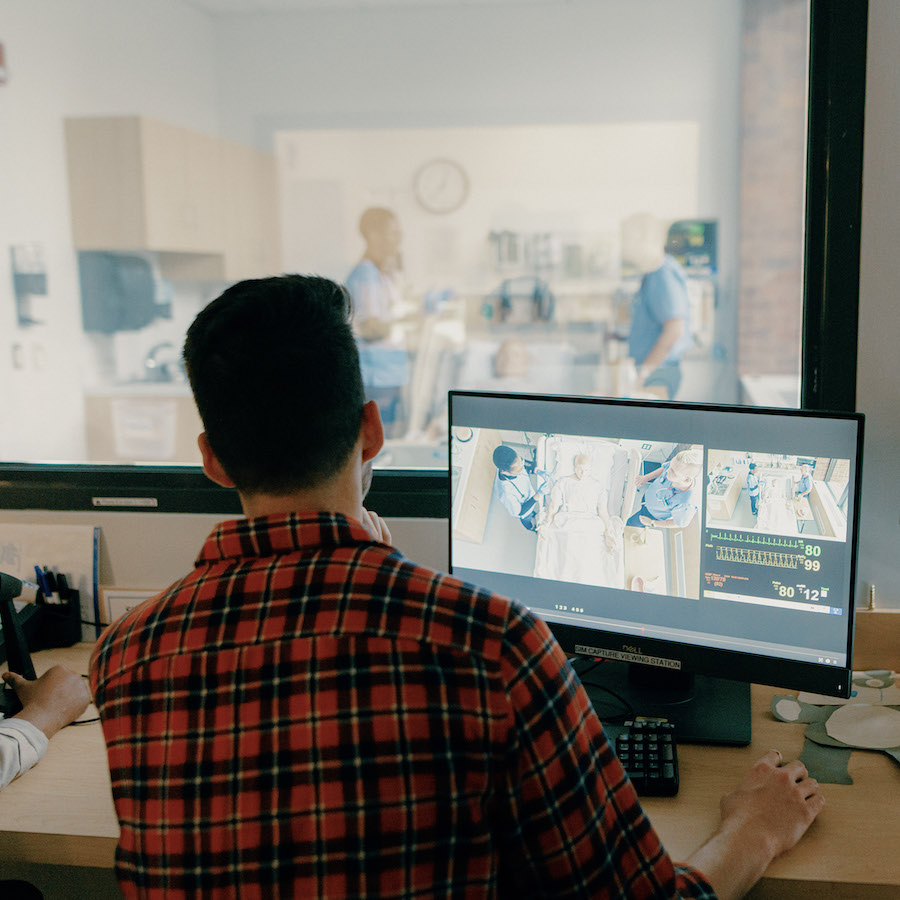 Exceptional Faculty & Cutting-Edge Research
Our faculty members are accomplished experts in their respective fields, bringing real-world experience and expertise into the classroom. Engage in meaningful research projects that address critical healthcare challenges and contribute to advancements in the field. Benefit from mentorship opportunities, as our faculty guides you in expanding your knowledge and developing your professional skills.
Student Testimonials
Hear from our nursing and health science students themselves as they share their experiences.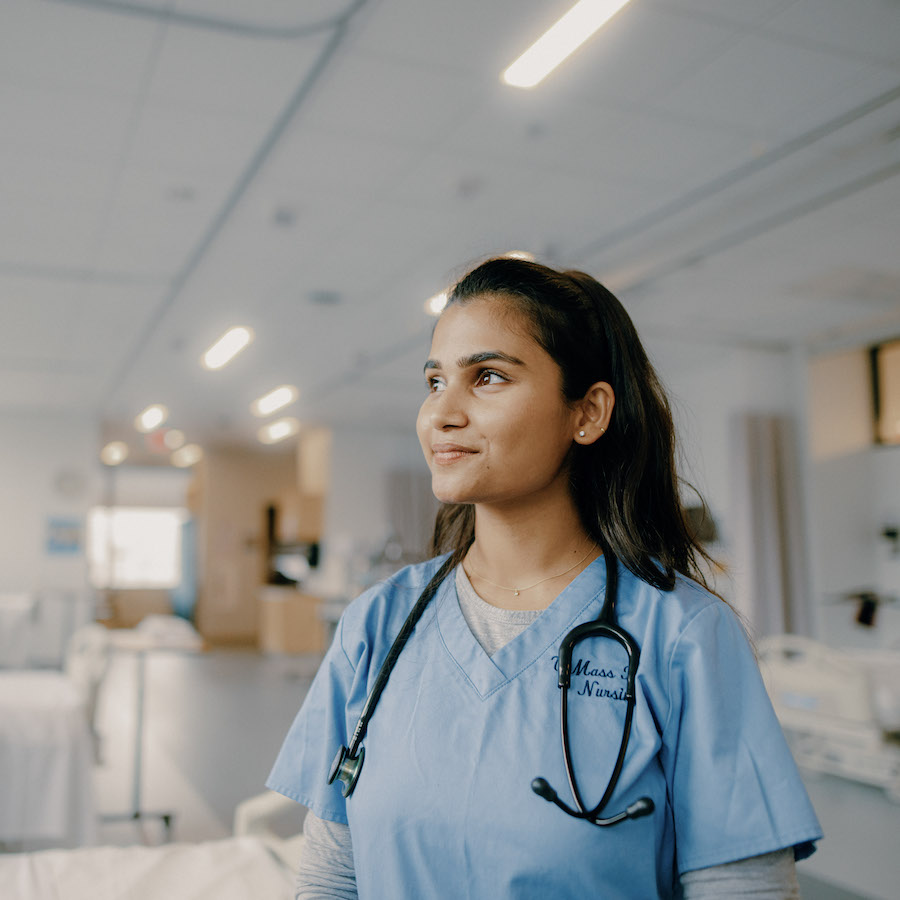 We learn a lot at UMass Boston. We do a lot of simulation lab, case studies, and see what can happen at any time. That helps me a lot to take care of the people in the hospital, the real people.
Anjali Paudel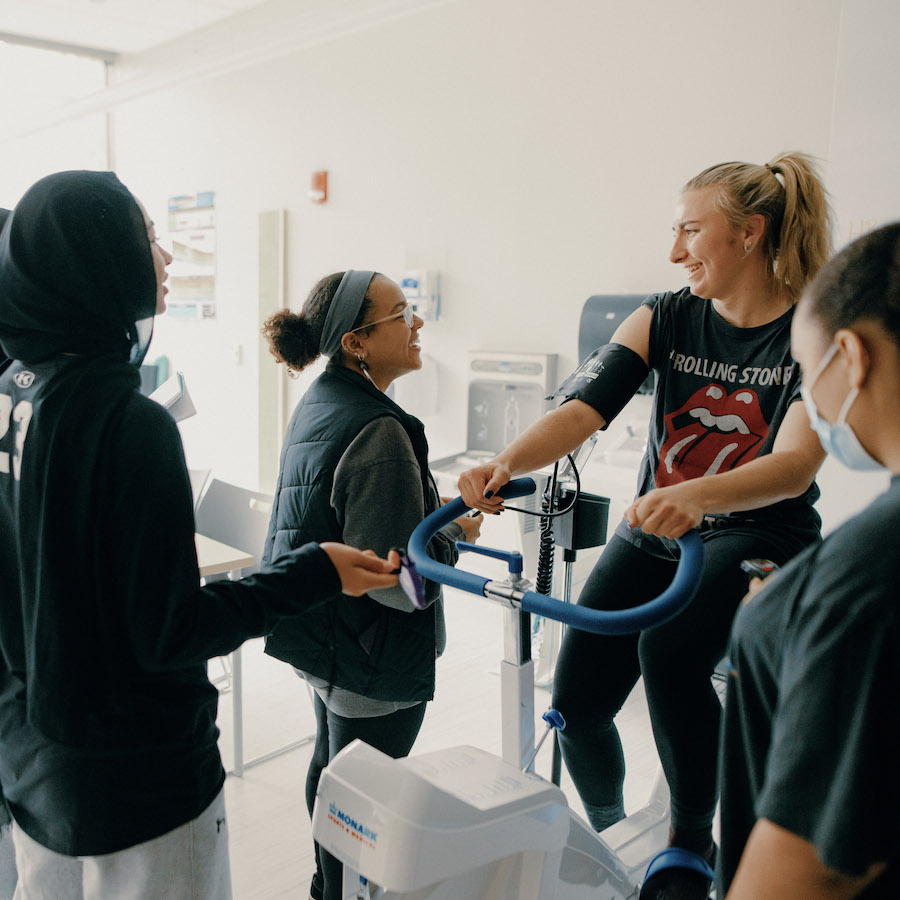 Embrace Hands-On Learning Experiences
At the Manning College, we believe in the power of experiential learning. Gain valuable hands-on experience through practica, internships, and clinical placements, simulation labs, and community engagement initiatives. Our robust network of public and private, including healthcare partners provides you with the opportunity to apply your knowledge in real-world settings, ensuring that you graduate with the confidence and competence required to make a meaningful impact in your chosen field of study.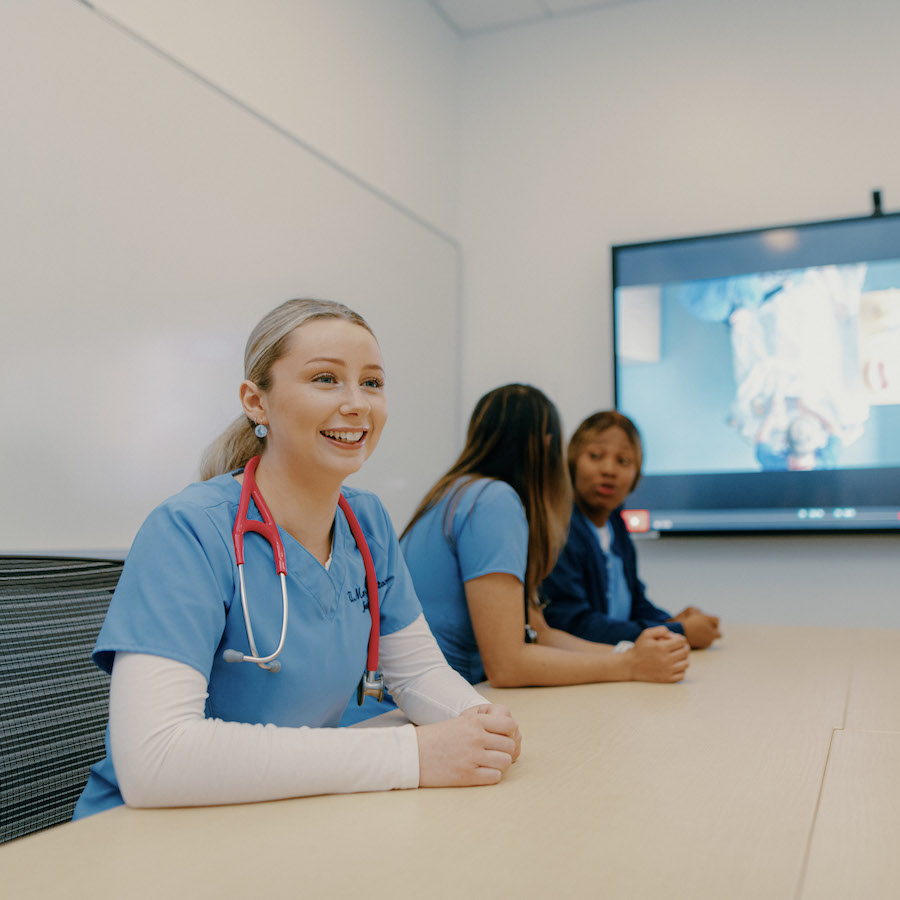 Community of Health, Aging & Public Health Professionals
When you join the Manning College, you become part of a supportive and collaborative community of health professionals. Network with peers, faculty, and alumni who share your passion for improving the health and well-being across the lifespan. Engage in professional development opportunities, attend industry conferences, and participate in student organizations that align with your interests and career goals.