Required Courses

Required Courses (30 Credits):

HUMCTR 220 - The Life Cycle and the Environment 3 Credit(s)
HUMCTR 230 - History of Social Welfare 3 Credit(s)
HUMCTR 320 - Intervention with Individuals and Small Groups 3 Credit(s)
HUMCTR 322 - Intervention with Large Systems 3 Credit(s)
HUMCTR 330 - Human Service Systems for Contemporary Families 3 Credit(s)
HUMCTR 345 - Professional Responsibility and Ethics 3 Credit(s)
HUMCTR 401 - Research and Information for Evidence-based Practice 3 Credit(s)
HUMCTR 421 - Human Service Policy and Practice (Capstone) 3 Credit(s)
HUMCTR 420 - Professional Internship Seminar 3 Credit(s)
HUMCTR 425 - Case Management 3 Credit(s)
Plan Your Education
How to Apply

Apply for Admission

Please review the first-year and transfer apply pages for important information about application requirements, deadlines, and application status check.

Financing Your Education

Become a Beacon and pursue your passion in UMass Boston's diverse, supportive environment. Many students across our 200+ undergraduate and graduate programs receive financial aid—providing access to an education that's exceptional and affordable. Click below to learn more about financial aid opportunities and deadlines.

Financial Aid Deadlines & Application Process

Scholarships for First-Year & Transfer Students
Tuition & Financial Aid

Cost & Aid
Please refer to the following Admissions pages for more information:

For additional information regarding tuition and fees, please visit the Bursar's Office or send an email to Bursar@umb.edu.
Related Minors

Human Rights Minor
The Human Rights Minor at UMass Boston is an interdisciplinary program of study open to students from all disciplines. Housed in the Department of Women's, Gender, and Sexuality Studies, the minor emerged from the student-faculty-community collaboration of the Human Rights Working Group, which seeks to foster and sustain a human rights community on campus and beyond.

Science, Medicine & Society: Past & Present Minor
How are science, technology, and medicine shaped by our society? You can use this new minor to explore those relationships, whether you have a background in the sciences or the humanities. We explore the growth, development, and impact of technical fields using disciplines from literature to philosophy to history.
Career Possibilities
Provide counseling, support, and resources to families and individuals in need as a social worker. Work as a community outreach coordinator and promote awareness of various programs and services. Or, become a grant writer to identify and secure funding opportunities for your non-profit organization. Whatever your goals, UMass Boston is here to support you.
Become a(n):
Social Worker
Case Worker
Community Outreach Coordinator
Grant Writer
Non-Profit Program Director
Human Resources Manager
People and Culture Manager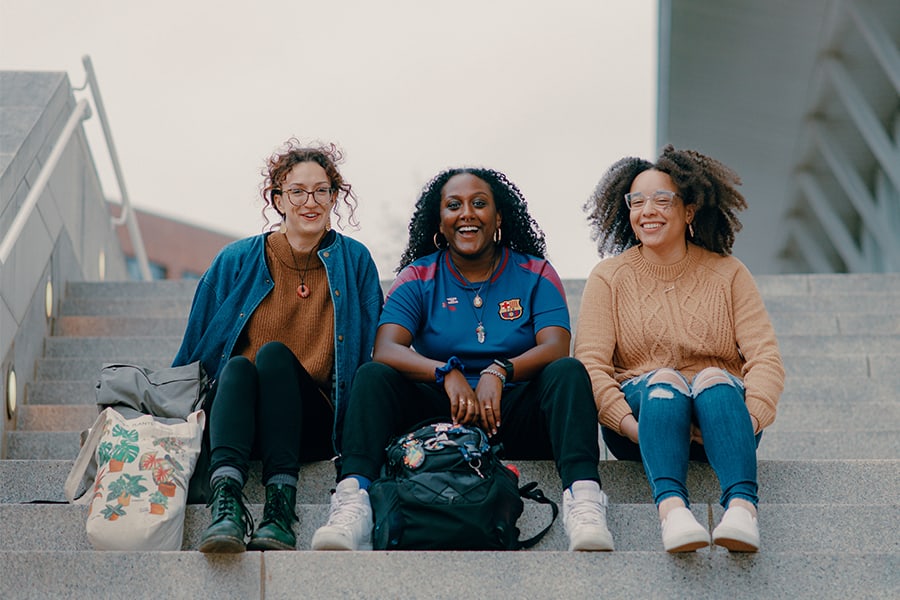 College of Liberal Arts
Interested in learning more about the faculty, research, and range of programs that make the College of Liberal Arts so popular?
Explore Now