Plan Your Education
How to Apply

Apply for Admission

Please review the first-year and transfer apply pages for important information about application requirements, deadlines, and application status check.

Financing Your Education

Become a Beacon and pursue your passion in UMass Boston's diverse, supportive environment. Many students across our 200+ undergraduate and graduate programs receive financial aid—providing access to an education that's exceptional and affordable. Click below to learn more about financial aid opportunities and deadlines.

Financial Aid Deadlines & Application Process

Scholarships for First-Year & Transfer Students
Cost & Aid

For fall semester admission, applications submitted by the "priority deadline" of March 1 are given priority and will be notified of a decision by the end of April. Applications will be considered on an ongoing basis through July 1.

For spring semester admission, the application deadline is December 1. Applications will be considered on an ongoing basis through December.

Financing Your Education

Become a Beacon and pursue your passion in UMass Boston's diverse, supportive environment. Many students across our 200+ undergraduate and graduate programs receive financial aid—providing access to an education that's exceptional and affordable.

Financial Aid Deadlines & Application Process

Scholarships for First-Year & Transfer Students

For additional information regarding tuition and fees, please visit the Bursar's Office or send an email to Bursar@umb.edu.
Curriculum

The Standard Major in Philosophy:

The standard major requires completion of 10 philosophy courses including:

1: Phil 100 (Intro to Philosophy) or Phil 108 (Moral and Social Problems)
2: Phil 120 (Introduction to Logic)
3: Phil 211 (Ancient Philosophy)
4: Phil 212 (Modern Philosophy)

6 additional courses in philosophy, including at least five courses numbered 300 or higher.
Restrictions on courses that count toward the major:

No more than two 100-level courses may count toward the standard major.
No more than one course in the major may be taken on a pass/fail basis.
PHIL 478 and 479 (independent study) do not normally count toward the satisfaction of the 300-level or higher major requirement.
Contact

Department Chair: Professor Steven Levine

Office Manager: Vendela Carlson
Location: Wheatley Hall, Floor: 05, Room: 00017

Phone: 617.287.6530
Fax: 617.287.6544

Mailing address:

Philosophy Department
University of Massachusetts Boston
100 Morrissey Blvd.
Boston, MA 02125-3393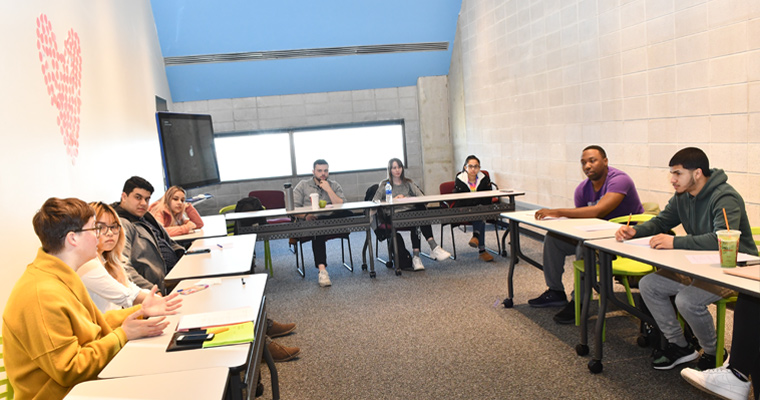 College of Liberal Arts
Interested in learning more about the faculty, research, and range of programs that make the College of Liberal Arts so popular?
Explore College of Liberal Arts