Plan Your Education
How to Apply

Apply for Admission

Please review the first-year and transfer apply pages for important information about application requirements, deadlines, and application status check.

Financing Your Education

Become a Beacon and pursue your passion in UMass Boston's diverse, supportive environment. Many students across our 200+ undergraduate and graduate programs receive financial aid—providing access to an education that's exceptional and affordable. Click below to learn more about financial aid opportunities and deadlines.

Financial Aid Deadlines & Application Process

Scholarships for First-Year & Transfer Students
Cost & Aid

For fall semester admission, applications submitted by the "priority deadline" of March 1 are given priority and will be notified of a decision by the end of April. Applications will be considered on an ongoing basis through July 1.

For spring semester admission, the application deadline is December 1. Applications will be considered on an ongoing basis through December.

Financing Your Education

Become a Beacon and pursue your passion in UMass Boston's diverse, supportive environment. Many students across our 200+ undergraduate and graduate programs receive financial aid—providing access to an education that's exceptional and affordable.

Financial Aid Deadlines & Application Process

Scholarships for First-Year & Transfer Students

For additional information regarding tuition and fees, please visit the Bursar's Office or send an email to Bursar@umb.edu.
Curriculum

To complete the PPP major, students must take 12 courses, comprising 10 philosophy courses—5 at the level of 300 or above—and two cognate courses focused on public policy offered by other departments. A key component of the major is the Senior Directed Study, culminating in an independent research project. The requirements for the 12 courses are as follows:

1: Either Phil 100 (Introduction to Philosophy) or Phil 108 (Moral and Social Problems)
2: Phil 215 (Philosophical Foundations of Public Policy)
3: Phil 450 (Rights)
4: At least one course from the following applied philosophy courses:

Phil 210 (Philosophy of Education)
Phil 220 (Environmental Ethics)
Phil 222 (Moral Issues in Medicine)
Phil 230 (Philosophy and Feminism)
Phil 232 (Philosophy, Race and Multiculturalism)
Phil 318 (Race and Racism)
Phil 321 (Public Health Ethics)
Phil 337 (Ethics of Human Subjects Research)
Phil 387 (Capitalism and Socialism)
Phil 391 (Critical Social Theory)
Phil 397 (Marxist Philosophy)

5 & 6: At least two courses from the following courses in the history and theory of philosophy and public policy:

Phil 216 (History of Ethics)
Phil 217 (Introduction to Ethics and Morality)
Phil 218 (Major Social and Political Thinkers)
Phil 290 (Philosophy of Law)
Phil 306 (Egoism and Altruism)
Phil 333 (Ethical Theory)
Phil 351 (Plato)
Phil 380 (Social and Political Philosophy)
Phil 395 (International Ethics)
Phil 410 (Feminist Legal Theory)
Phil 418 (Ideas of Constitutional Democracy)
Phil 452 (Aristotle)
Phil 465 (Kant's Moral Philosophy and Its Critics)

7, 8 & 9 Philosophy electives with the following restrictions:

No more than two 100-level courses may count toward the Philosophy and Public Policy major.
No more than one course in the major may be taken on a pass/fail basis.

10 & 11: Two cognate courses with strong emphases on public policy offered by other departments and programs. Examples of such courses include (but are not limited to) the following list. Courses not on this list must be approved by your advisor.

Africana Studies 320 (Problems in Urban Education)
Africana Studies 420 (Race, Class, and Political Modernization)
Africana Studies 430 (Race and the American Legal System)
Anthropology 295L (Introduction to Human Rights)
Asian Studies 371 (Environmental Issues in China)
Computer Science 285L (Social Issues and Ethics in Computing)
Economics 318 (Economics of State and Local Governments)
Economics 336 (Economic Development)
Economics 385 (Economics of Education)
EEOS 345L (Natural Resources & Sustainable Development)
EEOS 349L (Economic Approaches to Environmental Problems)
EEOS 384 (Climate and Energy: Law, Policy, and Management)
Gerontology 350 (Influencing Aging Policy)
Political Science 203 (Public Policy)
Political Science 220 (International Relations)
Political Science 312 (Political Economy I)
Political Science 335 (Law and Public Policy)
Political Science 344 (Problems of Urban Politics)
Political Science 375 (Third World Development)
Political Science 424 (American Foreign Policy)
Psychology 339 (Psychology of Law)
Psychology 403 (Gender, Culture, and Health)
Sociology 316 (Family Violence)
Sociology 332 (Sociology of Recession and Economic Crisis)
Sociology 335 (Political Sociology)
Sociology 362 (Juvenile Delinquency)
Sociology 364 (Internet, Society, and Cyber Crime)
Sociology 367L (Drugs and Society)
Women's Studies 230G (Reproductive Rights and Wrongs)
Women's Studies 260 (Women's Health Care)
Women's Studies 291 (Family Law)

12: Senior Directed Study. This is undertaken in the final semester as a 3-credit independent study project (Phil 478 or 479) supervised by a member of the Philosophy Department. Optional internships will be arranged for those students who wish to experience public policy making at state, city, or local levels of government.
Contact

Department Chair: Professor Steven Levine

Office Manager: Vendela Carlson
Location: Wheatley Hall, Floor: 05, Room: 00017

Phone: 617.287.6530
Fax: 617.287.6544

Mailing address:

Philosophy Department
University of Massachusetts Boston
100 Morrissey Blvd.
Boston, MA 02125-3393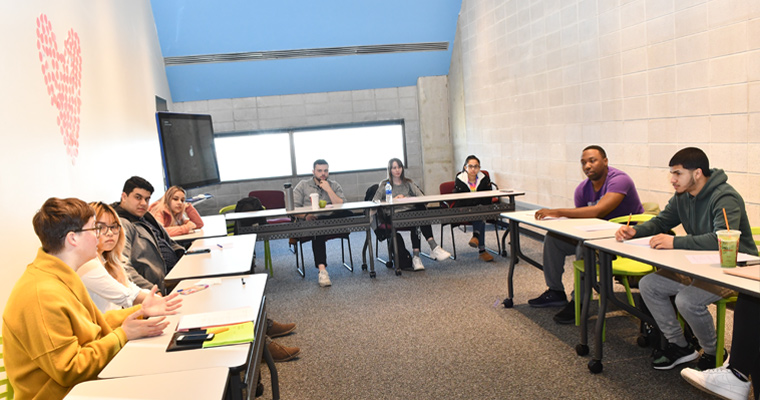 College of Liberal Arts
Interested in learning more about the faculty, research, and range of programs that make the College of Liberal Arts so popular?
Explore College of Liberal Arts