Plan Your Education
How to Apply

The GRE is not required for admission. To be admitted to the program, you need to provide your resume, a statement of purpose outlining the reasons you have applied to the program, your academic transcripts and 3 references. The link to the application portal is here . Students can apply for admission in any semester, and admission interviews are conducted each semester (Fall, Spring and Summer).
Deadlines & Cost

The deadlines for admission review, published on the website are the following:

Feb 1st for priority admission for the summer semester, April 1st for regular review
July 1st for Fall admission
November 1st for Spring admission

All admission materials are submitted by students through the Graduate Admissions Portal and admission interviews will be conducted for candidates in February, April, June and November.

Application Fee: The nonrefundable application fee is $75. UMass Boston alumni and current students that plan to complete degree requirements prior to graduate enrollment can submit the application without paying the application fee.

Program Cost Information: See Bursar's website. Traditionally, we have been able to waive tuition and provide a stipend for students through at least the first four
years and, for most, the duration of their on-campus years.
Curriculum
Graduation Criteria

Complete 60 credits from 19 courses including twelve core courses, four track courses, two fieldwork courses, and one capstone course.

Track: Students must select a track in clinical rehabilitation counseling or vocational rehabilitation counseling.
Capstone: Completion of a portfolio as part of REHAB 611.
Summer intensive: Students must attend a two week session in late June and early July at UMass Dartmouth where they take two clinically based courses.
Fieldwork: Students will be required to complete documented fieldwork experiences aligning with their chosen track.

The vocational rehabilitation counseling track requires 100 total practicum hours and 600 total internship hours. The internship hours are split over two semesters (300 hours per semester).
The clinical rehabilitation counseling track requires 100 total practicum hours and 600 total internship hours and must receive supervision from a licensed mental health counselor. The internship hours are split over two semesters (300 hours each semester).
Contact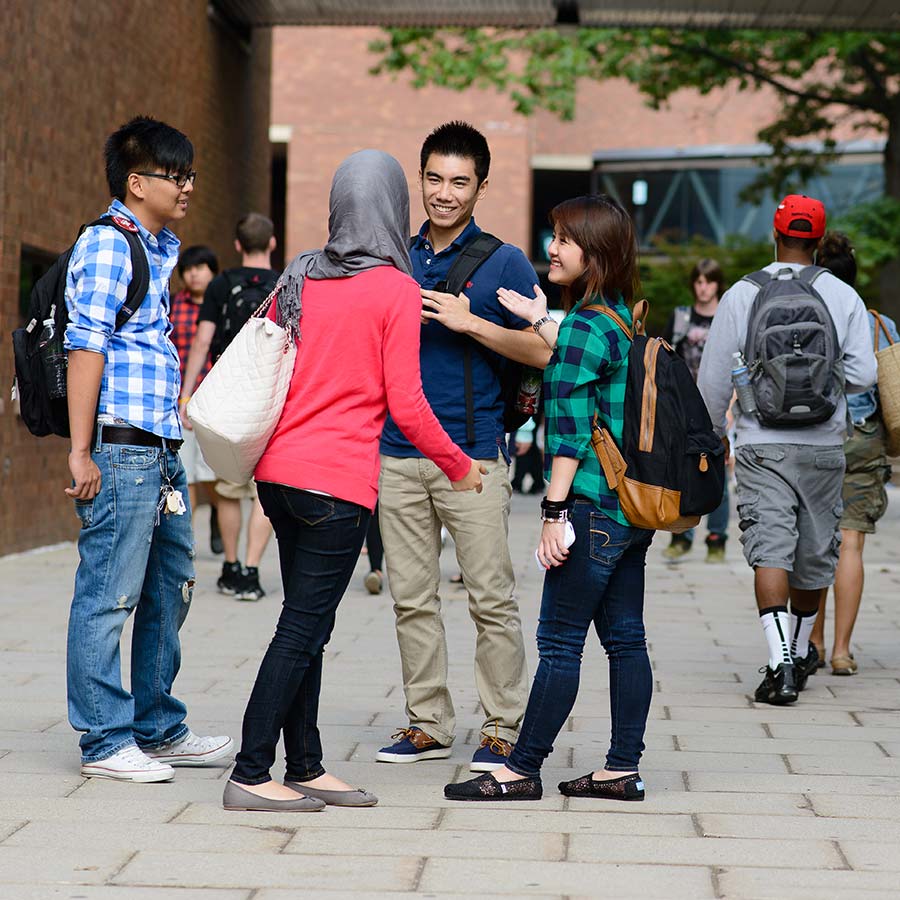 School for Global Inclusion & Social Development
Learn more about the faculty, research, and range of programs that make UMass Boston's School for Global Inclusion & Social Development (SGISD) remarkable.
Explore SGISD
Explore the Rehabilitation Counseling MS Program
Mission Statement

The mission of the Rehabilitation Counseling program at UMass Boston is to recruit, educate, and graduate diverse students to be competent rehabilitation counselors with the knowledge, skills, and dispositional standards required according to our professional certification. Rehabilitation counselors support and empower persons with a range of disabilities, including physical, mental, emotional, educational, and developmental disabilities, to participate fully in society. Our rehabilitation counseling graduates are prepared to work in a wide range of rehabilitation settings, including vocational rehabilitation, mental health, education, advocacy, independent living, and other settings that support the well-being of individuals with disabilities. We believe in the value and worth of all individuals, the right of all persons to self-determination, and that the attitudinal and environmental barriers faced by people with disabilities are fundamental obstacles to full inclusion that must be acknowledged and addressed.

In carrying out this mission, the faculty has an obligation to:

Create a culture of intellectual excellence that is supportive of a diverse range of students,Promote social justice through their teaching, research, and service,
Maintain a curriculum that incorporates evidence-based and best practices from the field and thoroughly covers all knowledge domains specified by CACREP, and
Pursue grants that will further this mission.
Program Outcomes

In Fall 2023 there are:

24 students in the Clinical Track

21 students in the Vocational Track

5 Certificate students

3 students have taken a leave of absence for personal reasons

The most recent pass-rate for the CRC exam, as reported by the CRCC is 85%

The job placement rates for our seven graduates in the academic year 2021-2022 is 100%

The number of students who received a RSA scholarship in the academic year 2021-2022: 17 students in the vocational track and 11 students in the clinical track.

The acceptance rate into the program is 60%
Program Objectives

Graduates of the program will:

Demonstrate an ability to empower individuals with disabilities to select and implement life goals congruent with individual values, beliefs, and lifestyles. For many persons with disabilities, this includes support for access to meaningful education, employment, and independent living arrangements that match their interests and abilities.
Be able to conceptualize and implement rehabilitation counseling services and interventions for people with disabilities from a holistic and developmental perspective.
Develop a professional counseling identity and demonstrate the ability to function ethically and effectively within settings that offer vocational rehabilitation, counseling, advocacy, and/or related services to diverse populations.
Identify and implement a range of assessment, counseling, and case management strategies applicable in a pluralistic society with individuals and groups to promote change and growth.
Demonstrate respect for the impact of social and cultural factors on human behavior and the role of individual differences in establishing and working toward counseling objectives.
Program Description

Prepare for a career as a clinical or vocational rehabilitation counselor, helping people with disabilities to lead more independent lives.

UMass Boston's School for Global Inclusion and Social Development is home to the highest-rated rehabilitation counseling program in New England (US News and World Report, 2023)

Rehabilitation counselors support people with disabilities to lead productive and fulfilling lives, including working at integrated and competitive jobs in their communities. Our 60-credit online master's program develops professionals to advance educational access and economic and social participation for individuals with disabilities. Find out more about salaries and career opportunities for qualified rehabilitation counselors.

We prepare our students to become leaders who promote inclusion in diverse settings and with varied populations. Students integrate classroom content with real-world application via their fieldwork. Students can choose between a clinical rehabilitation counseling track or a vocational track. The clinical rehabilitation counseling track is accredited by CACREP (Council for Accreditation of Counseling and Related Educational Programs) as a Clinical Rehabilitation Counseling program. The vocational track is accredited by CACREP as a Rehabilitation Counseling program.

The online program is flexible and convenient, and specifically designed for students with a busy schedule. The online component of the program is complemented with a one-week residential program in Boston during the summer in the first year. We have students from across the country, representing a diverse range of backgrounds and ages. Classes generally meet once a week, online, during the semester for teaching and interaction with the instructor and other students.

At the end of the program, students are eligible to sit for the Certified Rehabilitation Counselor exam to receive the credential as a nationally-certified rehabilitation counselor. Students in the clinical track will have fulfilled the pre-master's requirements for state licensure as either a rehabilitation and/or mental health counselor in Massachusetts and many other states (Counselor licensing requirements differ across states, applicants should review licensing requirements in the state in which they reside).
Tuition & Scholarship Opportunities

The program currently has two US Department of Education, Rehabilitation Services Administration grants that provide scholarships to students who are committed to working in the state/federal rehabilitation system or with a community rehabilitation program, that serves clients or potential clients of the state/federal rehabilitation system. The grant will pay a minimum of 75% of tuition. Approximately 80% of Master's students have a scholarship.

The program offers the opportunity for a high quality graduate program for a reasonable cost. There is no out of state tuition. Read more on tuition fees.