History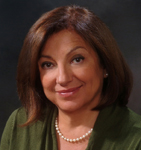 Lucia Mayerson-David founded Project ALERTA in 1988. Lucia was also the founder of ALERTA's sister program, the Talented and Gifted Latino Program (TAG) in 1985. In 1997, Lucia became the executive director of the Institute for Learning and Teaching (ILT) at the University of Massachusetts Boston. Both Project ALERTA and TAG were originally part of the ILT but is now managed buy the Mauricio Gaston Institute at UMass Boston.
Lucia devoted her career to improving education for underserved students in Massachusetts and was an integral part of many of the programs that have defined the urban mission of UMass Boston. She passed away in December 2011 after a brief illness. This video was made of Lucia in July 2010.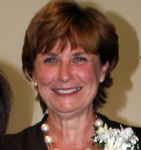 Mary-Lynda Daley was the director of Project ALERTA from 1988-2007. She began working at UMass Boston in 1986 as the Elementary Bilingual Coordinator for Chapter 636. In 1988, she conceptualized the grades 3–5 mission, goals, and objectives of Project ALERTA. With invaluable guidance from teachers in the Boston Public Schools (BPS), Mary-Lynda developed culturally sensitive bilingual modules of instruction using engaging, project-based curricula (based on the Massachusetts Curriculum Frameworks) delivered in out-of-school-time programs held at several elementary schools across the city and in the summer program held at UMass Boston.
Aligned with the state curriculum frameworks in major subject areas, several creative, thematic units were developed in partnership with seasoned community-based institutions in the city of Boston and beyond. These thematic units, which included many topics in earth and life sciences, theater and the arts, U.S. and world history, social studies, language arts and literature, mathematics, technology, and health, became the hallmark of Project ALERTA.
Robert Lewis, Jr., Vice President for Program, The Boston Foundation:
"As your founding benefactor, we're proud to see that your creative vision has inspired an award-winning model for preparing Boston's Latino and English Language Learners for academic success."
ALERTA participant:
" What do I like about ALERTA? That they care about you. They protect you. And they take you on field trips. They make you feel better."