Vessels Chartering
Vessel Chartering
Marine Operations maintains a fleet of vessels available for charter by (but not restricted to) the university community. Among these vessels are the all-weather passenger vessel M/V Columbia Point, M/V Avon, and the 24ft Landing Craft.
Charters Specialty
Science-at-Sea
✔️ This 3-hour hands-on science cruise will introduce you to the marine world above and below the seas. Designed for all ages and can be customized to meet your educational requirements, up to 60 people.
Island Adventure
✔️ On this 3-hour excursion, you will get off the boat and spend an hour plus exploring one of the many Boston Harbor Islands natural wonders. Popular destinations include Spectacle, Georges, Peddocks, and Lovell's Islands.
USS Constitution
✔️ You and your colleagues can take a 2-hour narrated inner harbor tour including a turn-around in front of, starting again in 2018, the oldest commissioned naval vessel in the United States.
Vessel Research
Vessel support services include a power supply (120/240V), freshwater, small boat hauling, power washing, mooring service, diving inspection, and boat tendering.
Please see:
Research Equipment
Rates
M/V Columbia Point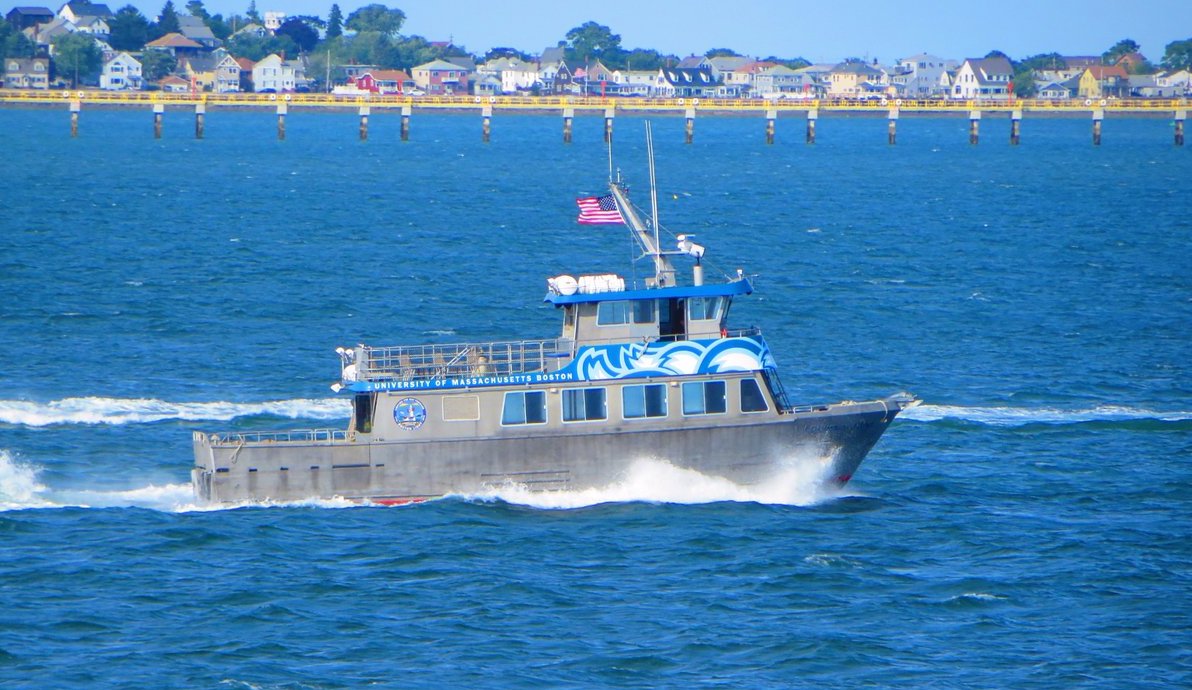 About M/V Columbia Point
The M/V Columbia Point is an all-weather 110 passenger, 64ft U.S. Coast Guard certified vessel used to provide support in the areas of academic research, K-12 educational programs, and marine transportation charters.
This ADA-accessible vessel is built with the environment in mind, incorporating such items as low wake wash, EPA Tier II green engines burning ultra-low sulfur fuel, biocide-free anti-fouling paint, and zero discharge sanitary systems into the eco-friendly design criterion.
Includes
Large open deck with removable benches
Bench style seating on the main and upper decks
46" LCD screen in the deckhouse
Inside the deckhouse is one ADA accessible head
Other comforts include a galley area with beverage service, microwave, and refrigeration
Optional harbor narration and food service are also available
Landing Craft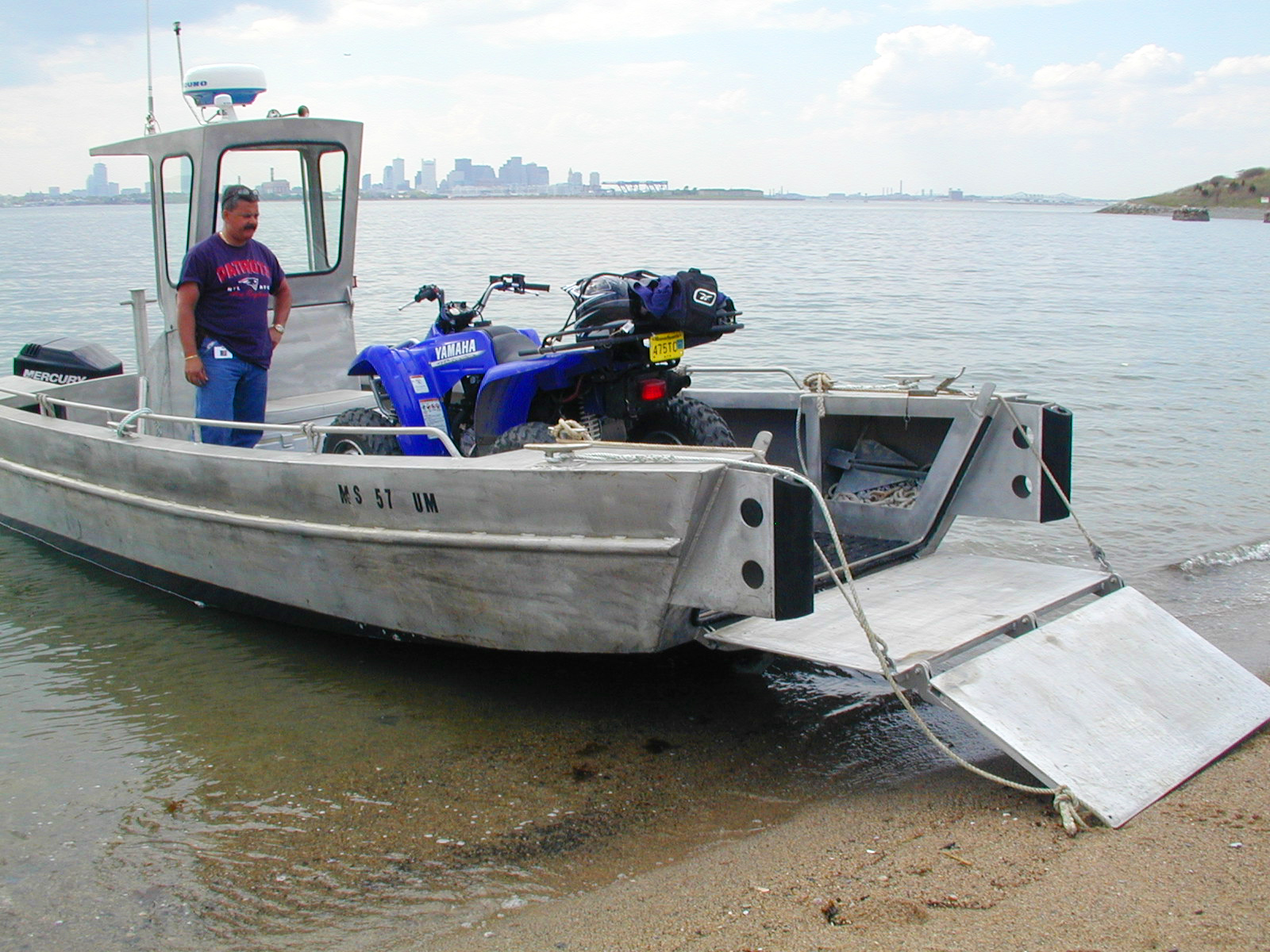 About Landing Craft
The Landing Craft is available for charter seasonally for groups of up to 6 persons. Ideal for drop-off/pick-up in Boston Inner Harbor or Harbor Islands. Includes operator, fuel, and all safety equipment.
Landing Craft Include
This versatile craft has a bow door for beach landings
A large cargo carrying capacity
An economical four-stroke outboard engine
6 person passenger capacity