Hazard Mitigation Plan
UMass Boston Hazard Mitigation Plan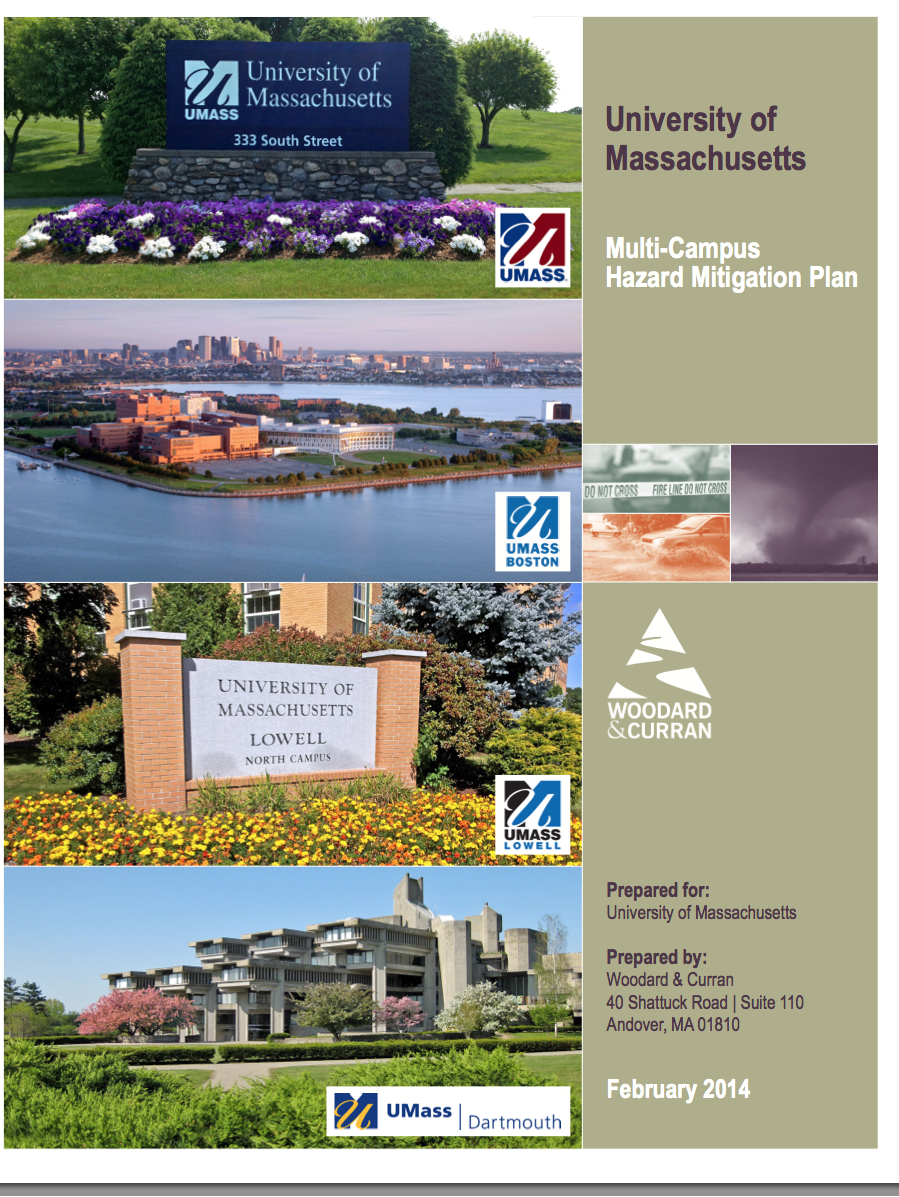 The purpose of the Multi-Campus Hazard Mitigation Plan is to promote the safety of students, faculty, staff and visitors by reducing the impact of hazards to the university's physical assets and operations, and to minimize long-term vulnerabilities from identified hazards. This planning effort was undertaken as a coordinated, multi-campus effort with the assistance of Woodard and Curran, specialists in hazard mitigation planning for academic environments.
Moving forward, UMass Boston will utilize this document for guidance in reducing its current and future risk from natural and human hazards, developing mitigation strategies, response strategies and continuity plans.
Download a copy of the Hazard Mitigation Plan.
If you have questions about the plan or the planning process, please contact the Office of Emergency Management and Business Continuity at 617.287.5104.