Required Courses

Intermediate Italian Proficiency (6 Credits):
Students who place out of Intermediate Italian must complete two additional electives in or outside of the department.

ITAL 201 - Intermediate Italian Language Through Film and Television 3 Credit(s)
ITAL 202 - Intermediate Italian II 3 Credit(s)

Required 300-Level Course Taught in Italian (3 Credits):

ITAL 301 - Italian Composition and Conversation 3 Credit(s)
or
ITAL 311 - Introduction to Italian Literature I 3 Credit(s)

Additional Upper-Division Course Taught in Italian (3 Credits):
Take one course from below.

ITAL 301 - Italian Composition and Conversation 3 Credit(s)
or
ITAL 311 - Introduction to Italian Literature I 3 Credit(s)
(whichever course not taken in previous requirement)

ITAL 305 - Language of Modern Italy 3 Credit(s)
ITAL 476 - Cinema e Letteratura 3 Credit(s)

Capstone (3 Credits):
Take one from below.

ITAL 476 - Cinema e Letteratura 3 Credit(s)
ITAL 498 - Honors Research Project 3 Credit(s)
MLLC 480 - Internship in Modern Languages, Literatures and Cultures 3 Credit(s)
A study abroad experience

Electives (15 Credits):
Take five additional courses in Italian above ITAL 102 or the list of approved courses below.

No more than two courses may be outside Italian.

No more than one course may be at the 100-level.

At least two courses must be at the 300-level or higher

At least one course must be at the 400-level.

ART 311 - Early Italian Renaissance Art 3 Credit(s)
ART 312 - Late Italian Renaissance Art 3 Credit(s)
CLSICS 278 - Cities of Vesuvius: Pompeii and Herculaneum 3 Credit(s)
CLSICS 282 - Roman Civilization 3 Credit(s)
CLSICS 284 - Greek and Roman Mythology 3 Credit(s)
CLSICS 285 - Greek and Roman Tragedy 3 Credit(s)
CLSICS 288 - Image and Reality: The Women of Rome 3 Credit(s)
CLSICS 289 - Rome in Hollywood 3 Credit(s)
HIST 302L - Roman History 3 Credit(s)
HIST 334 - Italy Since 1815 3 Credit(s)
HIST 433 - Mussolini 3 Credit(s)
MLLC 220L - Hades, Heaven, and Hell 3 Credit(s)
MLLC 235L - Postwar European Cinema 3 Credit(s)
MLLC 270 - Global Food Studies 3 Credit(s)
Plan Your Education
How to Apply

Apply for Admission

Please review the first-year and transfer apply pages for important information about application requirements, deadlines, and application status check.

Financing Your Education

Become a Beacon and pursue your passion in UMass Boston's diverse, supportive environment. Many students across our 200+ undergraduate and graduate programs receive financial aid—providing access to an education that's exceptional and affordable. Click below to learn more about financial aid opportunities and deadlines.

Financial Aid Deadlines & Application Process

Scholarships for First-Year & Transfer Students
Tuition & Financial Aid

Cost & Aid
Please refer to the following Admissions pages for more information:

For additional information regarding tuition and fees, please visit the Bursar's Office or send an email to Bursar@umb.edu.
Related Minors

Italian Minor
Supplement any major with a minor in Italian to advance your language skills and open doors to your future career.
Career Possibilities
Teach Italian language and culture to students of various ages and backgrounds. Work with organizations to promote Italian culture and build bridges between Italy and other countries. Or, lead Italian-language tours of Italy for tourists from around the world. Whatever your goals, UMass Boston is here to support you.
Become a(n):
Italian Teacher
Diplomat
International Business Person
Tour Guide
Translator/ Interpreter
Cultural Ambassador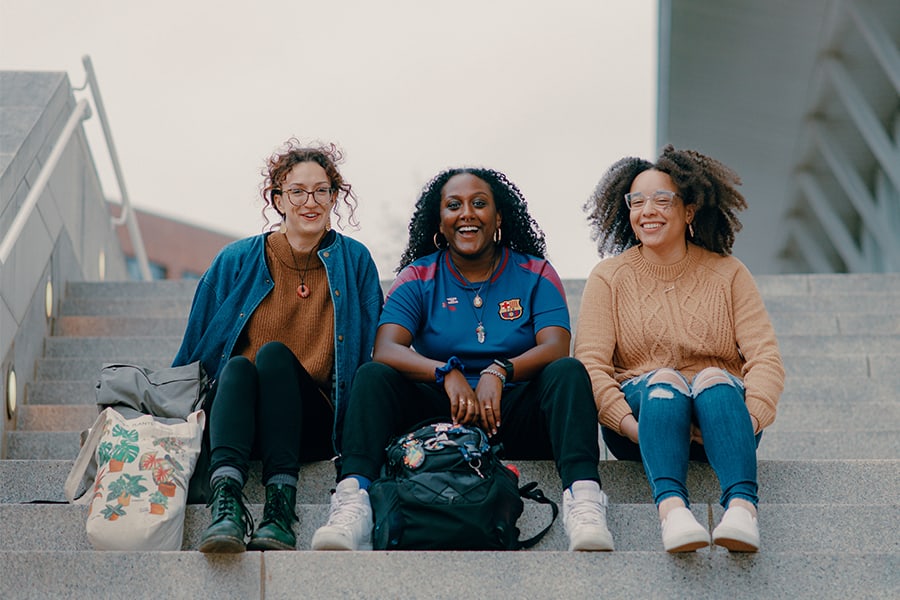 College of Liberal Arts
Interested in learning more about the faculty, research, and range of programs that make the College of Liberal Arts so popular?
Explore Now