Pathway Program
UMass Boston's Pathway Program provides an opportunity for students to begin their college coursework as a non-degree student. You must be referred to the program and cannot apply for the program. Your admission decision letter would indicate whether you were referred to the program.
Admissions Referral
If referred, you have been invited into this program as you do not currently meet the academic standards for admission to a degree program. Beginning your education at UMass Boston within the Pathway Program will enable you to start your general education requirements as well as a 1-credit University Success course. The general education courses will apply to your degree program if you successfully complete the program and take the next steps upon completion. Read more information about the Fall 2023 Pathway Program.
Marcia Martes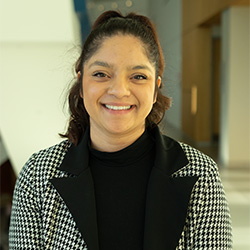 Pathway Program Alumna '22
"At first I was shocked being invited to the Pathway Program. But once I took a step back, I realized it was a good opportunity. Once I completed the program, I felt ready for my next step. The program is an amazing opportunity to become a UMass Boston student."
Maya Chandler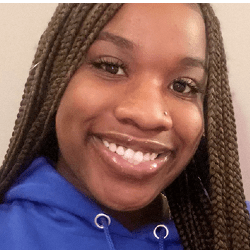 Pathway Program Alumna '20
"The Pathway Program made me feel as if I can be a successful student at UMass Boston. I have been given the opportunity to show my academic strengths to professors who are encouraging and want to see me succeed. The extra emphasis and the support that I received from everyone in the program has led to my success and I am happy to begin my new journey at UMass Boston."
Krista Hickey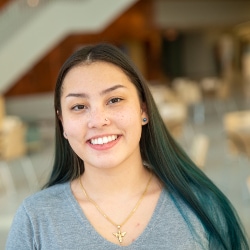 Pathway Program Alumna '19
"The Pathway Program has given me the second chance and the academic awakening that I needed to be successful. I was given immense support by all of my professors as well as other staff members that has not only led to my completion of the program but of my great academic success in the program. Thank you Pathways!"