Distinguished Public Service Fellows Program
The Center for Women in Politics and Public Policy at the John W. McCormack Graduate School of Policy and Global Studies, University of Massachusetts Boston, has awarded the Distinguished Public Service Fellowship to its fourth cohort of Fellows.
Launched in 2016, the program seeks to build bridges between generations of women in public leadership and prepare the next generation of leaders, with a particular emphasis on advancing the leadership of women of color. The fourth cohort consists of five new Fellows who will be in residence for 18 months. During this time, the Fellows will give public lectures, participate in a mentorship program for graduate students in CWPPP's Gender, Leadership, and Public Policy graduate programs, and contribute their papers and stories to the Center's Women's Public Leadership Archive.
CWPPP Director, Dr. Laurie Nsiah-Jefferson, says, "The Fellows program is an important vehicle for transferring knowledge and lessons learned from experienced to emerging women leaders. It is one of CWPPP's centerpiece programs in fulfilling our mission to empower diverse women leaders to serve their communities."
The following women leaders comprise the fourth cohort of Fellows: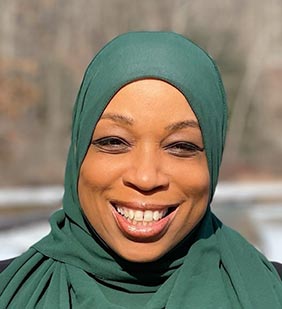 Tahirah Amatul-Wadud, Esq. is Executive Director and Chief Legal Officer for the Council on American-Islamic Relations (CAIR)-Massachusetts. She is a Springfield based attorney with over 16 years of experience in corporate, family, and civil rights law. She was a staff attorney with Western Massachusetts Community Legal Aid and served as a commissioner with the Massachusetts Commission on the Status of Women from 2014-2020. In 2016 she served as principal attorney on behalf of the residents of Islamberg, New York against Robert Doggart, an anti-Muslim conspiracy theorist who planned a violent attack against the community. In 2018 she ran for the United States Congress in Massachusetts' first district, in which she secured 30% of the vote. Tahirah serves on multiple non-profit executive boards and committees throughout the region. She was named a Top Women of Law by Massachusetts Lawyers Weekly, and in 2021 received the prestigious Massachusetts Bar Association Community Service Award. She served as Vice-President of the CAIR-MA Board of Directors from 2016-2018 and as its president from 2018-2022. She has overseen the organization's restructuring and growth. Tahirah Amatul-Wadud graduated from Western New England University Law School and Elms College cum laude. She identifies as an African American Muslim woman and is a proud married mother of seven.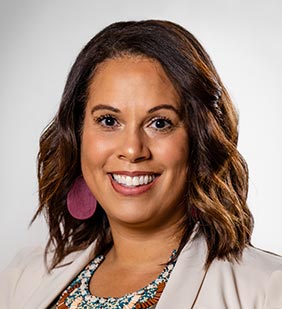 Natanja Craig Oquendo is Executive Director of the Boston Women's Fund where she brings a deep passion for grassroots organizations and over 20 years of nonprofit experience. Natanja has used her grit, passion, and personal life experience to help define and shape the Boston Foundation's Grassroots Strategy — a unique strategy she built from the ground up. As Vice President of Community Partnerships for The Possible Project, Natanja led outreach efforts to ensure deep engagement with local leaders, families, and organizations. Natanja has also held positions with Fidelity Investments, The Partnership, Inc., and the Urban League of Eastern Massachusetts. She believes in philanthropy that seeks out leaders making positive changes in their communities and centers their knowledge, expertise, and solutions. At the core of Natanja's work and beliefs is the concept "do nothing about me without me." Natanja is committed to working in partnership with the full diversity of our communities, particularly women, girls, and gender-expansive people of color and the LGBTQIA+ community to build a better future for everyone. She believes in giving back by sharing her knowledge and expertise to create positive change within the community. She is a board member at Philanthropy Massachusetts and Harvard's Phillips Brooks House and is on the advisory board at Harvard Law Center and Everyday Boston.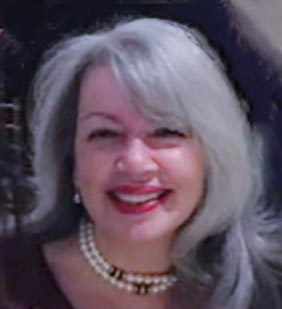 Maritza Cruz is an Independent Anti-racist, Racial Equity Educator, and Organizer. Most recently for the past 7 years she was the Director for Racial and Gender Equity at the YWCA of Central Massachusetts. For the past 35+ years Maritza has been a trail-blazing Puerto Rican/Latina Woman, having the distinction of the first Latina woman to run for city council and introducing dual language campaigning into city politics, forcing others to follow suit, and the first Person of Color to serve as Director for the Worcester Housing Authority, in both positions opening the doors for other Women and People of Color to follow. She is a Racial Justice Entrepreneur, being a founding member of the Massachusetts Women of Color Coalition (MAWOCC), co-founder of the Latino History Project of Worcester, and Founder/CEO of Casa Borikén of Worcester, among many other community entities. Recently she was an individual community member plaintiff that sued the city of Worcester alleging the current system violated federal law by diluting the voting power of Communities of Color, the lawsuit was successful with the city settling and agreeing to change the Worcester School Committee structure. At the core of Cruz's story lies the importance of having the "will to challenge" even though we may not have the power within the racially oppressed systems People of Color are subjected too.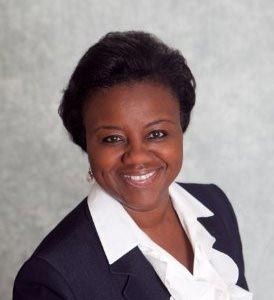 Marie St. Fleur, Esq. is the President of St. Fleur Communications, and is an effective, passionate, and organizational leader and consultant with 30 years' experience as an attorney, legislator, senior leader in municipal government, and non-profit executive. She has conducted grassroots research on early education and care and workforce systems and has advocated for change and enhanced the engagement of families, providers, policymakers, government agencies, and the public. The former Executive Director of King Boston, now The Embrace, she worked to create a living memorial honoring the legacy of Dr. Martin Luther King, Jr. and Coretta Scott King, and their time and work together in Boston. St. Fleur spearheaded the formation of the Put MA Kids First Coalition, which secured increased investment in early education and care in Massachusetts for two consecutive fiscal years, and the Early Education Small Business Innovation Center, the first of its kind in Massachusetts. Appointed by Mayor Menino in 2010 as the Chief of Advocacy and Strategic Investment for the City of Boston, she led Mayor Menino's Circle of Promise Initiative, oversaw the Department of Intergovernmental Relations, the Office of New Bostonians, the Small and Local Business/Boston Jobs for Boston Residents Policy, and the Mayor's Diversity Reentry Initiatives. She also served as Chair of the Advisory Council for the Haiti Fund at the Boston Foundation, is a former trustee of the Boston Bar Foundation, and past President of the Massachusetts Black Lawyers Association. In 1999, St. Fleur was the first Haitian American elected to state office, serving in the Massachusetts House of Representatives. As the House Chair of the Joint Committee on Education, Arts, and Humanities, she championed two-way bilingual education and alternative education, and led the establishment of the new Massachusetts Board and Department of Early Education and Care. St. Fleur was the first woman to serve as Vice Chair of the MA House Ways and Means Committee. She also served as Assistant State Attorney General and Assistant District Attorney. St. Fleur is a graduate of the University of Massachusetts Amherst and earned a law degree from Boston College Law School. She was the recipient of Boston Business Journal's 2014 Women's UP award. St. Fleur currently serves on the Board of Directors of the Dorchester Boys and Girls Club and the Nativity Preparatory School.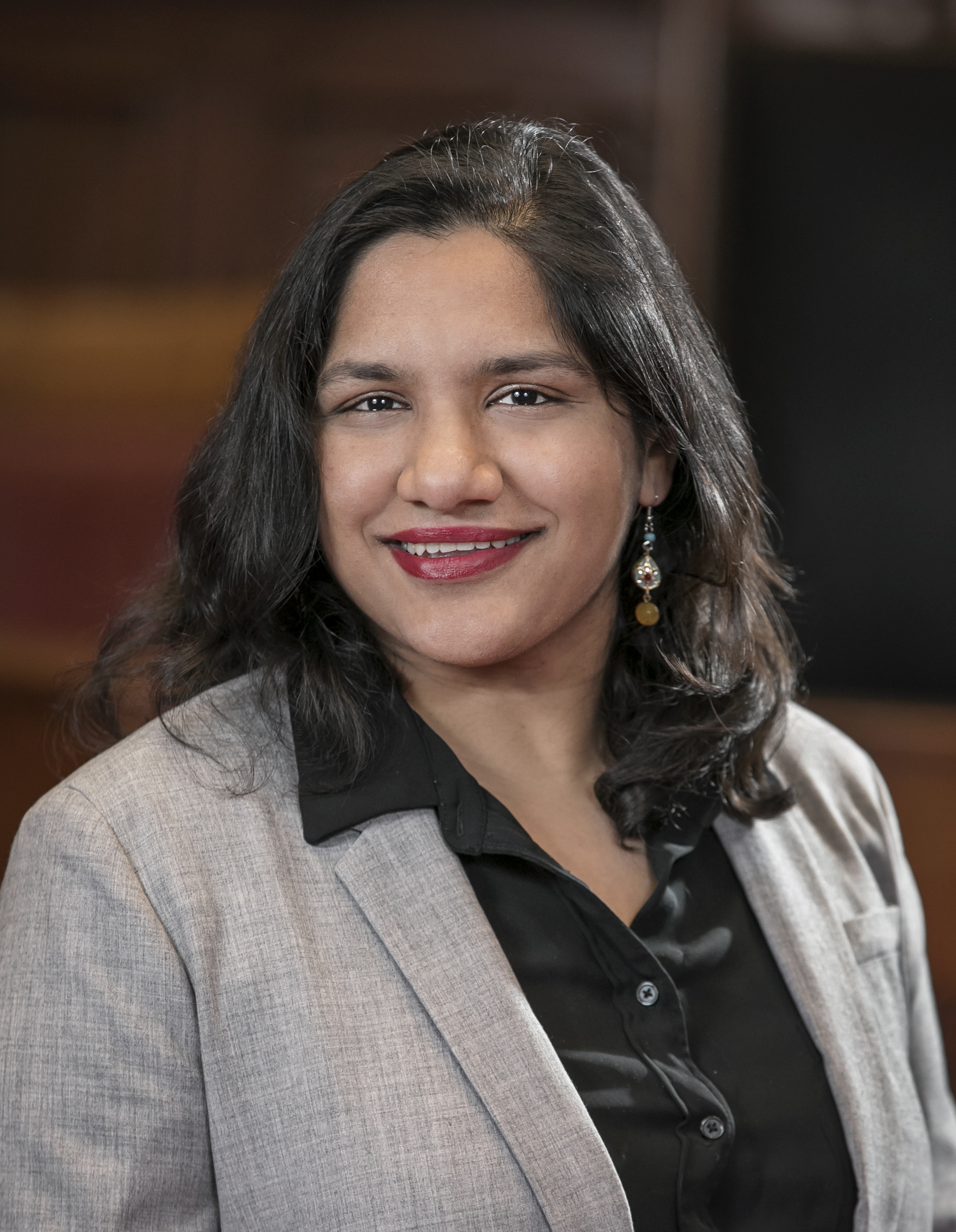 Mayor Sumbul Siddiqui is serving her third term on the Cambridge city council, and second as the Mayor of Cambridge. She is a recipient of the 2020 NAACP award, the Women's Bar Association of Massachusetts Emerging Women Leaders in the law 2021 award, the South Asian Bar Association 2021 member of the year, the Margaret Fuller 2021 Gala award recipient, and Greater Boston Labor Council Labor champion award. Siddiqui immigrated from Karachi, Pakistan, and was raised in affordable housing at the Rindge towers and Roosevelt towers. She attended Cambridge public schools, and later graduated with a bachelor's in Public Policy from Brown University. Upon graduation, she served as an AmeriCorps fellow at New Profit. Later, she graduated with a J.D from Northwestern Pritzker School of Law and became a legal aid attorney. Siddiqui co-founded the Cambridge Youth Council, which increased internet access to low-income families. She also chaired the Mayors Task Force on tenant displacement which increased funding to legal aid services and advanced condominium conversion ordinance. She serves on the school committee and advocates for increased scholarship funding for low-income children to attend high-quality schools, for halal food to be available in Cambridge public schools, and the elimination of library fines. She also put in motion the Mayor's Disaster Relief Fund, which raised $5 million dollars to help non-profit organizations, individuals, and small businesses during COVID-19. Mayor Siddiqui also started one of the first guaranteed income pilots in the country called Cambridge RISE. She is continually working to make Cambridge a more equitable and civically engaged community.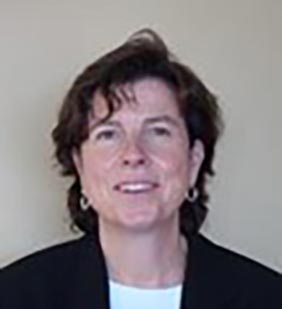 Susan Tracy is the President of The Strategy Group and works with clients on strategic planning, communications and community relations. Susan served the Allston-Brighton communities of Boston for two terms in the Massachusetts House of Representatives. There she was appointed to the House Ways & Means Committee and was Vice Chair of the Committee on Natural Resources and Agriculture. After working for 10 years in state and local government, Susan began her own consulting practice, Tracy & Company. The firm assisted political figures, non-profit organizations and private sector clients with strategic planning and community relations advice. Prior to serving in the Legislature, Susan worked for the City of Boston, where she served as Director of the City's Emergency Shelter Commission. Susan has also managed a City of Boston Mayor's race and ran for Congress from Massachusetts' 8th Congressional District, winning endorsements from a diverse group of constituencies and praise from a wide range of political observers. Susan serves on several boards, including the Pine Street Inn, Save the Harbor Save the Bay, and the MA Association for Mental Health. She holds a Master's in Public Administration from Harvard's Kennedy School of Government and a bachelor's degree in Political Science from Boston College. She is also an alumna of CWPPP's graduate program in Gender, Leadership, and Public Policy.