NE Baptist Hospital Nebh Nurse Scientist Collab
New England Baptist Hospital (NEBH) Nurse Scientist Collaboration
The collaboration between UMass Boston Research faculty and the New England Baptist Hospital (NEBH) is a unique opportunity to cultivate nursing research through a partnership between academia and practice. Dr. Suha Ballout, Assistant Professor, is the Nurse Scientist at NEBH and through her role focuses on the following:
1. Supporting nurses build enthusiasm, knowledge, and expertise in nursing research by providing core and one-on-one education and training.
2. Assuring that nurses initiate, develop, implement, and disseminate research projects and activities.
3. Fostering a culture of research mentorship from idea development to project completion and dissemination.
4. Participating in research council magnet meetings.
With the role of Nurse Scientist, nurses have the support to develop ideas to answer research questions that they come across during their practice, learn about conducting literature reviews, navigating ethics approvals, collecting data, analyzing data, and preparing abstracts and manuscripts.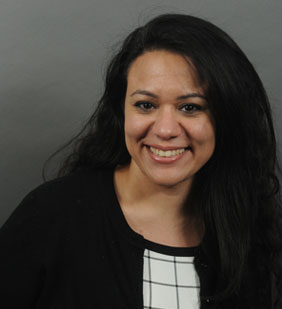 Assistant Professor, Nursing