Sustainability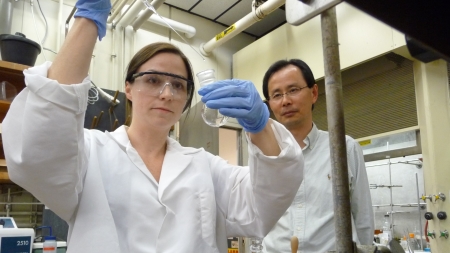 At UMass Boston, sustainability includes the four interconnected domains of ecology, economics, politics, and culture. Our faculty and students make major contributions to understanding the potential for a healthy and productive coexistence between natural ecosystems and human economies.
Our School for the Environment integrates the natural and social sciences to generate and apply new knowledge about the quality of our environment and the sustainable use of its resources. It focuses on promoting integrated science, planning, policy, and education for understanding earth-system processes and managing complex interactions between human activities (e.g., urbanization) and natural processes (e.g., carbon cycling) in linked watershed and coastal marine systems. The school's strong transdisciplinary makeup (natural and social sciences within the same department) and its focus on linked watershed-coastal systems are unique in the country.
Learn About
Kamal Bawa is an expert in the role of institutions and market-based approaches to conservation; specifically the relationships among poverty, institutions, and community-based conservation.
Maria Ivanova is an expert in global governance, international organizations and their performance, climate change governance, U.S. foreign environmental policy, United Nations reform, sustainability on campuses and in organizations.
ZhongPing Lee, an optical oceanographer, expands our knowledge of aquatic ecosystems under a changing climate, and to advance techniques in acquiring such knowledge.
Crystal Schaaf uses remotely, or satellite, sensed data for environmental modeling and monitoring for land use management, urban land cover assessment, ecological, agricultural, and hydrological monitoring, and atmospheric and environmental forecasting.
Wei Zhang is an expert in green chemistry, the goal of which is to make chemistry more environmentally benign.