Plan Your Education
How to Apply

Apply for Admission

Please review the first-year and transfer apply pages for important information about application requirements, deadlines, and application status check.
Deadlines & Cost

Financing Your Education

Become a Beacon and pursue your passion in UMass Boston's diverse, supportive environment. Many students across our 200+ undergraduate and graduate programs receive financial aid—providing access to an education that's exceptional and affordable. Click below to learn more about financial aid opportunities and deadlines.

Financial Aid Deadlines & Application Process

Scholarships for First-Year & Transfer Students
Curriculum

Core Courses (42 Credits)

---

BIOL 207 - Anatomy and Physiology I 4 Credit(s)
BIOL 208 - Anatomy and Physiology II 4 Credit(s)
EHS 120 - Careers in Exercise & Health 3 Credit(s)
EHS 160 - Fitness & Wellness 3 Credit(s)
EHS 230 - Strength and Conditioning 3 Credit(s)
EHS 260 - Physical Activity & Health 3 Credit(s)
EHS 280 - Statistics for Health Professionals 3 Credit(s)
EHS 300 - Health Fitness Assessment 4 Credit(s)
EHS 310 - Applied Kinesiology 3 Credit(s)
EHS 320 - Adapted Physical Activity 3 Credit(s)
EHS 345 - Health Behavior Change 3 Credit(s)
EHS 370 - Exercise Program Design 3 Credit(s)
EHS 385 - Exercise Physiology I 3 Credit(s)

Electives (9 Credits)

---

Take three additional exercise and health science courses. At least one course must be at the 300-level or higher.

Internship (12 Credits)

---

EHS 490 - Internship in Exercise Physiology 12 Credit(s)

or

EHS 491 - Internship in Exercise and Health Sciences 6 Credit(s)

and

Two EHS electives at the 300-level or higher
Graduation Criteria

---

If this is the student's only or primary major, the degree requirements below must be completed for graduation. See graduation requirements for more information.

Major Requirements

---

Complete 63 credits from at least 17 courses including 13 required courses, three electives, and an internship requirement (one twelve-credit internship course or one six-credit internship course and two electives).

Minimum grade: A minimum grade of C- is required for all major courses.
Pass/fail: No courses taken pass/fail may be applied toward the major.
Contact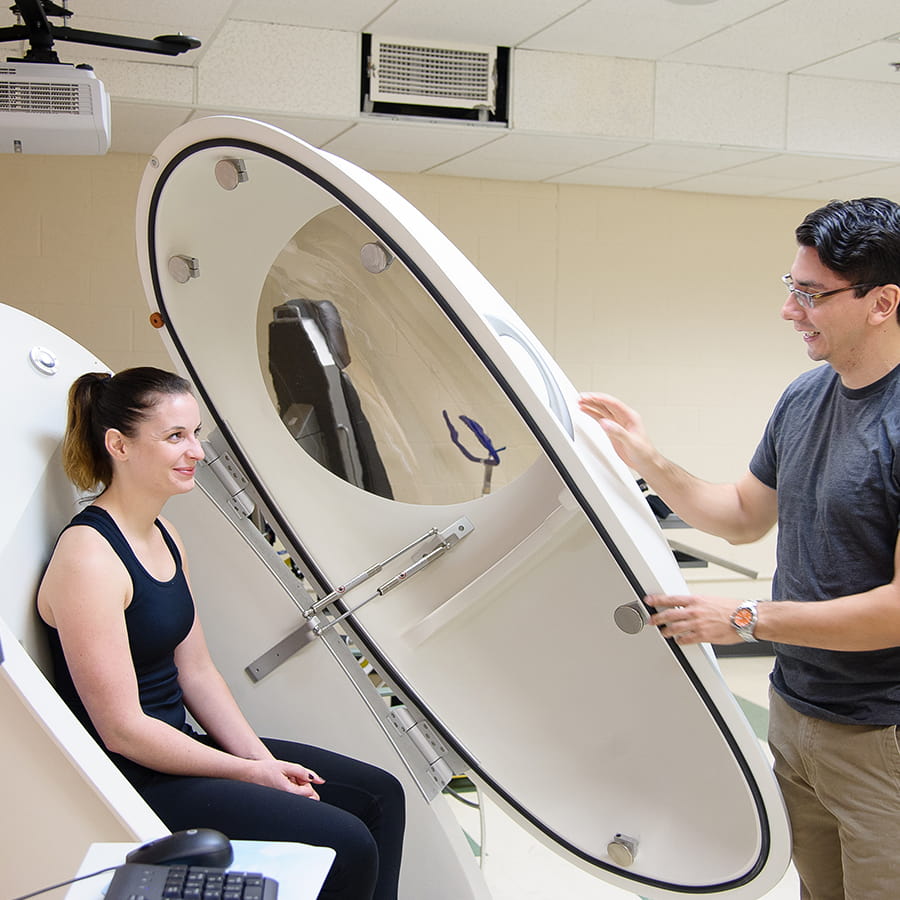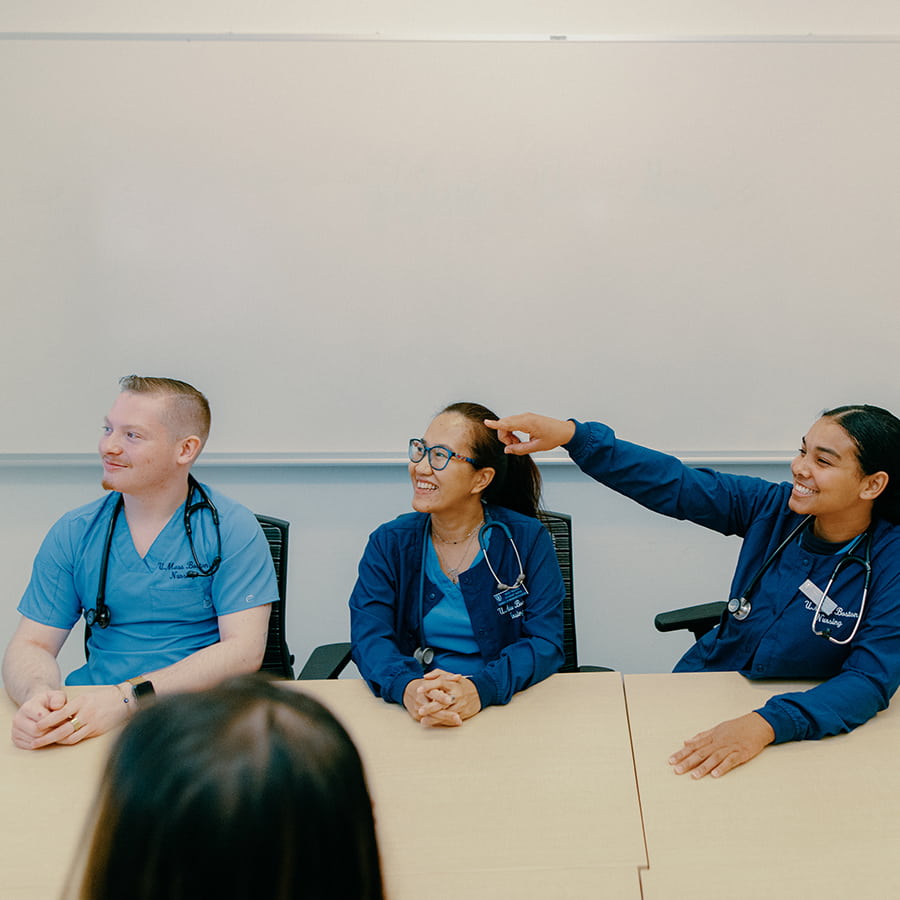 Manning College of Nursing & Health Sciences
Learn more about the faculty, research, and programs that make up our Manning College of Nursing and Health Sciences.
Explore Now