Exercise & Health Sciences
Welcome to the Exercise & Health Sciences Department
The Exercise and Health Sciences (EHS) Department has facilities that provide support for teaching, research, and service to the community. There are several dedicated laboratory spaces including the Exercise and Health Sciences Lab, the Applied Physiology Lab, the Exercise and Health Sciences Assessment Lab, the Exercise and Health Sciences Tutoring Room, and the Exercise Physiology Research Labs.
Upon graduating, students may choose to continue their education in:
Graduate-level allied health programs:

physical therapy, occupational therapy, and physician assistant, direct-entry nursing and medicine.
Exercise-related professions:

exercise physiology, cardiac rehabilitation, and fitness center management.
Health promotion professions:

wellness directors, worksite health directors, community health workers, and wellness coaches.
Graduate students will gain advanced knowledge in their exercise and health promotion careers, allowing them to be promoted, take on leadership roles, practice in exercise physiology or health promotion, or go on to obtain their doctorate degrees.
Academic Programs
Undergraduate Programs
Graduate Programs
About Our Department
The Exercise & Health Science (EHS) Department is an integral part of the Robert and Donna Manning College of Nursing and Health Sciences (MCNHS). We offer undergraduate (BS) and graduate (MS and PhD) programs, all in Exercise and Health Sciences.
The BS program is one of the largest undergraduate majors on campus, and has a current enrollment of approximately 600 students. The BS curriculum provides a solid foundation based on the principles of exercise physiology and physical activity promotion while offering the flexibility for students to prepare for careers in a broad range of allied health professions. For talented BS students, we also encourage consideration of our graduate programs.
Our graduate programs have a current enrollment of approximately 30 students. The MS program provides two concentrations – Applied Exercise Physiology and Physical Activity & Health Promotion, and two options – Thesis and Practicum. The program prepares students to pursue careers in research or to become practitioners and leaders in the field. Our PhD program is built upon our MS curriculum, and doctoral students have the opportunity to work closely with faculty on supervised research and dissertation projects. Many of our doctoral students have obtained highly regarded research and teaching positions after graduation.
The EHS faculty are excellent educators, mentors, and scholars. Students benefit from EHS faculty through classroom teaching, experiential learning, and research projects. Our faculty's research broadly addresses one of the leading challenges of our time – the quest for health equity. The two main foci for faculty research are applied exercise science with an overarching theme of understanding physiological mechanisms in vulnerable populations such as racial and ethnic minority groups and the promotion of physical activity in at-risk populations such as children and older adults.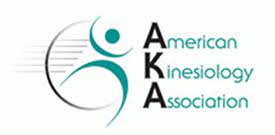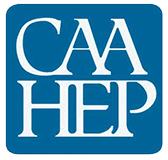 The University of Massachusetts Boston Exercise and Health Sciences Department is a member of the American Kinesiology Association. The Bachelor in Exercise and Health Sciences Program is accredited through the Commission on Accreditation of Allied Health Education Programs (CAAHEP).
Mission
To prepare students for careers that incorporate a strong understanding of the physiological and health-related effects of exercise, physical activity, and the promotion of healthy lifestyles.
To conduct cutting-edge research at the individual, community and population levels, which advances an understanding of how exercise, physical activity, and health promotion can be used to prevent and manage chronic disease and other health conditions across the life course.
Our Vision
To be a leader in the education and training of practitioners and researchers in the generation and advancement of scientific knowledge in exercise science and health promotion.
Resources
Department of Exercise & Health Sciences
100 Morrissey Blvd. Boston, MA 02125-3393
Phone: 617.287.7500
Fax: 617. 287.7527