Traditional Nursing Program
Traditional Nursing Program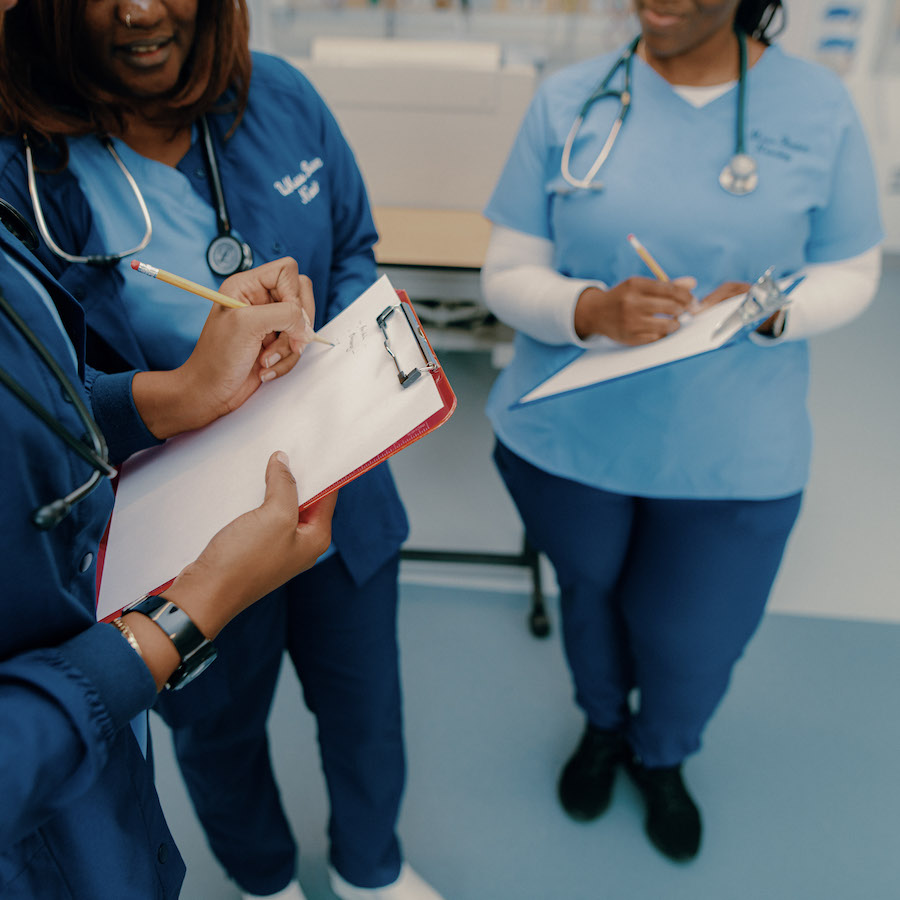 Virtual Traditional Nursing Info Sessions
Transfer Admissions staff will go over everything you need to know about transferring into the traditional Nursing Program.
| Program Starts | Application Deadlines |
| --- | --- |
| Fall Semester | March 1 |
| Spring Semester | November 1 |
Application Requirements
Official college transcripts from all institutions attended

All college transcripts must be received by the application deadline

Official high school transcript or GED/HISET score report (waived with proof of earned bachelor's degree)
$60 application fee
Test of Essential Academic Skills (TEAS) scores are optional

If provided, exam results will be considered as part of application review process
If submitting TEAS scores, we recommend a 75 or higher in each section
We will accept all of the following forms of TEAS: TEAS at PSI, TEAS at ATI, Remote proctored TEAS

500-word essay addressing the following question: "UMass Boston's Manning College of Nursing and Health Sciences (MCNHS) is committed to advance efforts towards promoting health equity, social justice, and population-based health in our community and beyond by educating health professionals to serve communities as diverse as our students. ​Why are you interested in studying nursing at UMass Boston, an institution committed to advancing health equity?"
Recommendation Letter
Admission Criteria
At least 12 complete college-level credits at the time of application
Minimum cumulative GPA of 3.0 (includes all college-level institutions attended)
Average admitted student has cumulative GPA above a 3.3
Prerequisite classes in the A and B range
Average admitted student has overall TEAS score of 75% (when submitted)
Prerequisite Courses
The following prerequisite courses must be completed prior to beginning the nursing courses (prerequisites may be in progress when applying). Students who do not have all of the prerequisites complete are welcome to apply, but preference will be given to those with the required prerequisites.
Required:
English 101 – 3 credits (C or higher)
English 102 – 3 credits (C or higher)
Anatomy & Physiology I – 4 credits (C+ or higher, lab included, completed in last 10 years)
Anatomy & Physiology II – 4 credits (C+ or higher, lab included, completed in last 10 years)
Microbiology – 4 credits (C+ or higher, lab included, completed in last 10 years)
Chemistry – 4 credits (C+ or higher, lab included, completed in last 10 years)
Statistics – 3 credits (C or higher)
Recommended but not required:
Psychology or Sociology – 3 credits (C or higher)
Human Growth and Development – 3 credits (C+ or higher)
Nutrition – 3 credits (C+ or higher)
Prerequisite Course Guides