History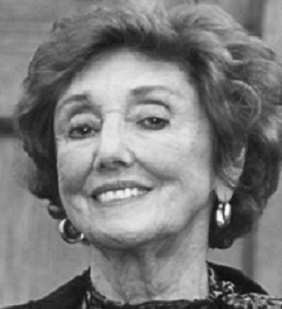 The first-in-the nation Graduate Certificate Program for Women in Politics & Public Policy was founded by Betty Taymor in 1968 at Simmons College. At that time it was called the Program for Women in Politics & Government, as it was developed to educate women about the governmental process, to encourage them to run for elective office and to guide them through the enormous obstacles of running for public office. The program moved to Boston College in 1971, where it flourished for 20 years with Betty Taymor as director. In 1992, with support from Chancellor Sherry Penney and women faculty, the program moved to the University of Massachusetts Boston, where it was renamed the Program for Women in Politics & Public Policy. Understanding and implementing public policy had moved to a prominent position and is now a focal point of the program. Over 900 alums have pursued leadership roles in elective office, academia, and nonprofits and have been influential in creating public policy.
In 1994, following the lead of the program and with support from the Massachusetts Caucus of Women Legislators, the Center for Women in Politics and Public Policy was established at UMass Boston. The center's mission is to promote diverse women's leadership to achieve more just, equitable, and responsive public and institutional policies and meaningful inclusion through the Gender, Leadership and Public Policy (GLPP) graduate certificate programs; applied research on electoral representation and intersectional public policy analysis, relating to the economic, health and social well-being of women and families; and public convenings that mobilize community and women's political participation. The center serves as a resource for the empowerment of women from diverse communities. In addition to its research publications, the center hosts research forums and sponsors panels and events centered on topics central to women. In our work we employ an anti-racist and intersectional approach taking into account persistent systemic inequities relating to race, ethnicity, gender, gender identity, socio-economic status, sexual preference, religion, and other identities.
About Betty Taymor
Read more about Betty Taymor's life and legacy here. Highlights of Betty's life include the following:
Served as Delegate to the Democratic National Convention on multiple occasions
Ran twice for Massachusetts State Representative
Directed the Program for Women in Politics & Public Policy for 20 years
Worked for the passage of the Equal Rights Amendment
Worked to advance women's roles in politics in a time when women all over the nation were fighting for increased rights and overall equality in all aspects of life
Wrote

Running Against the Wind: The Struggle of Women in Massachusetts Politics
Support Our Work
Financial donations help to enhance the Center's capacity to promote women's leadership and empower women throughout the Commonwealth and beyond.

Read More
Our Services
Our educational activities, events, and research projects are typically conducted in collaboration with many types of organizations. We are available to provide program evaluations, commissioned research studies, policy briefs, and fact sheets. For more information, contact the center's Research and Policy Director, Christa Kelleher at 617.287.5530 or christa.kelleher@umb.edu.
---