The Betty Taymor Collection
Correspondence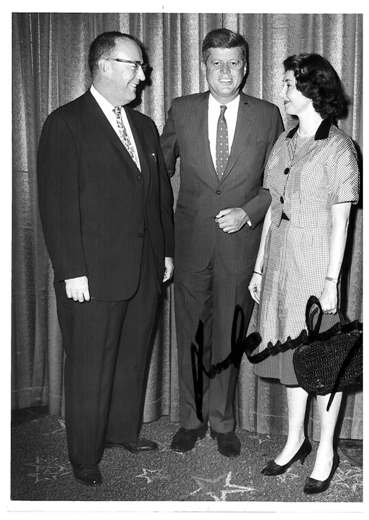 Letter from President John F. Kennedy (November 5, 1958)
A letter written by John F. Kennedy thanking Betty for her support of the Democratic party.
Letter from Vice President Hubert H. Humphrey (September 14, 1968)
Vice President Humphrey praises Betty Taymor for her role as a delegate in the 1968 Democratic National Convention.
Letter from Evelyn Murphy (November 5, 1986)
A letter in which Evelyn Murphy, the first woman to hold the office of lieutenant governor in the State of Massachusetts, thanks Betty Taymor in supporting her efforts to reach said position.
Letter from President Bill Clinton (November 4, 1992)
A letter in which Bill Clinton thanks Betty Taymor for her support in his bid at obtaining the United States presidency, and how he looks forward to working with her in the future.
Our History
The first-in-the nation Graduate Certificate Program for Women in Politics & Public Policy was founded by Betty Taymor in 1968 at Simmons College. At that time it was called the Program for Women in Politics & Government

Read More
---