The Betty Taymor Scholarship Fund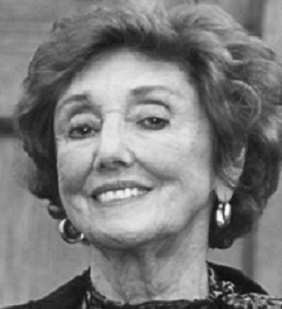 The Betty Taymor Fund provides financial support in the form of scholarships and stipends to students enrolled in the Center's Gender, Leadership, and Public Policy or the Master of Public Administration-GLPP track program (in year one only). Since 1992, the Fund has provided over $200,000 in scholarships to more than 250 students who have demonstrated academic excellence, a commitment to public service, and financial need.
The Betty Taymor Fund helps to enable admitted students to attend the program regardless of their ability to pay. This funding often makes the difference in being able to attend and complete the program. The amount of each stipend/scholarship ranges from $500 to $2,500.
Applications are no longer being accepted for this academic year. This scholarship is offered without preference or restriction based on gender or sex.
Our History
Find out more about Betty Taymor and the history of the Center for Women in Politics and Public Policy.
Read More
Our Services
Our educational activities, events, and research projects are typically conducted in collaboration with many types of organizations. We are available to provide program evaluations, commissioned research studies, policy briefs, and fact sheets. (PDF)

Read MoreRead MoreRead MoreRead More
---