About Us
Our Mission
The mission of the Gastón Institute is to inform policy makers about issues vital to the state's growing Latino community and to provide this community with the information and analysis necessary for effective participation in public policy development.
Our History
The Mauricio Gastón Institute for Latino Community Development and Public Policy was established in 1989 at the University of Massachusetts Boston by the Massachusetts State Legislature at the behest of Latino community leaders and scholars in response to a need for improved understanding of the Latino experience in the Commonwealth. The Institute honors the memory of Mauricio Gastón, a Cuban native and a long-time community activist in Boston who taught in the Community Planning Center at UMass Boston's College of Public and Community Service from 1980 to the time of his death in 1986.
A hallmark of the work of the Institute has been its consistent attention to the information and research needs of and about the Latino community. The Institute has consistently documented the Latino experience in Massachusetts through research and publications directed at scholarly audiences as well policy makers and Latino community leaders and institutions. A strong set of community partnerships supports the planning and execution of key public events such as the biennial Statewide Latino Public Policy Conferences. An Advisory Board made up of UMass Boston faculty and Latino community leaders from throughout the state, guides the research agenda of the Institute. The Gastón Institute is a member of the Inter-University Program for Latino Research, a national membership organization of university-based Latino research institutes.
Mauricio M. Gastón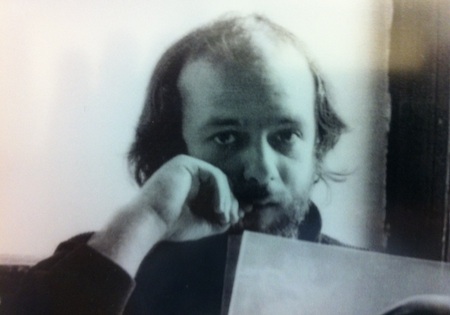 The Mauricio Gastón Institute is named after Mauricio Miguel Gastón, a scholar, architect, urban planner, and community activist. Mauricio was born in Habana, Cuba on September 10, 1947. He emigrated with his family to the United States in 1960, shortly after the Cuban Revolution, and grew up in Virginia. He graduated from Princeton University magna cum laude with a degree in architecture; he completed post-graduate work at the Harvard University Graduate School of Design and received a master's degree in City Planning from the Massachusetts Institute of Technology in 1981.
The decade's struggles for civil rights, against the war in Vietnam, and for economic and social justice, as well as the Cuban Revolution itself, indelibly forged in Mauricio the will, energy, and passion to cast his life with the dispossessed. Shortly after graduating from Princeton University, he put this architectural and urban planning vocation on hold and instead took part directly in housing organizing and New York and New Jersey. In the 1970s, Boston's community and anti-racist struggles actively engaged him, particularly those struggles that took place around housing issues in the city. He worked for Urban Planning Aid and Inquilinos Boricuas en Acción, and was a founding member of City Life/Vida Urbana in Jamaica Plain. His involvement in numerous local organizations afforded him a more organic understanding of the multiple dimensions of class, race, ethnicity, space, and design that exist in contemporary cities. It also affirmed a lifelong commitment to linking the empowerment of the disposed with the analysis of urban transformations.
As a key organizer and strategist for the Puerto Rican Socialist Party, he quickly and keenly appreciated how the struggles of Latinos in Boston were intimately connected to the struggles of development and self-determination in their countries of origin. His immersion in the daily lives of Boston's communities of color bonded his firm belief that local struggles and international solidarity were the quintessential two sides of one coin. The 1970s and 1980s were years in which solidarity with Cuba and work with both progressive Cubans and the Cuban-American community occupied a central place in his life. In 1977, he took part in the first trip by Cuban Americans to Cuba with 55 other progressive Cubans from the U.S. and Puerto Rico. Miren Uriarte, his future wife, accompanied him on this trip.
In 1980, Mauricio became a faculty member in the Center for Community Planning at UMass Boston's College of Public and Community Service. Mauricio began to do more systematic research on the relationship between the disinvestment which has scourged inner city communities for decades and the current wave of reinvestment and displacement. He was especially concerned with the Black and Latino communities' insistence on gaining some control over the redevelopment process – a theme that was reflected in many of his writings. This groundbreaking analysis was a significant complement to the political clarity, analytical abilities, and leadership qualities he brought to Boston's popular struggles.
Mauricio Gastón died on September 13, 1986, at the age of 39. He was survived by his wife, Miren, his son Pablo, and many family members and friends.
Support Us
We welcome your financial support in the areas of Research and Development, the Latino Leadership Opportunity Program (LLOP) and the Andrés Torres Paper Series on Latinos in the U.S.
Read More
The Mauricio Gastón Institute for Latino Community Development and Public Policy
Healey Library, 10th Floor
University of Massachusetts Boston
100 Morrissey Blvd.
Boston, MA 02125-3393
617.287.5790
Maps & Directions