Health and Human Rights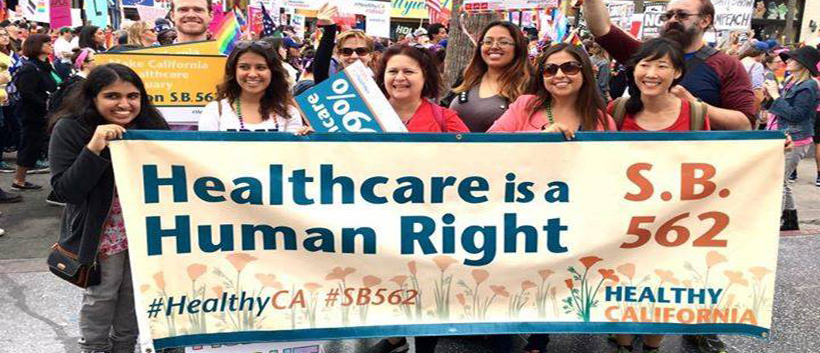 At UMass Boston, there are several ongoing projects on health and human rights, as well as a Health and Human Rights Working Group led by Associate Professor Courtenay Sprague at the McCormack Graduate School of Public Policy and Global Studies and Assistant Professor Gillian MacNaughton at the School for Global Inclusion and Social Development. Many PhD students are also working on health and human rights projects, including Shelley Brown (maternal health and mental health), Odgerel Dashzeveg (sexual and reproductive rights), April Jakubec (right to mental health), Esther Kamau (right to universal health care in Kenya), Kostas Koutsioumpas (right to sport), Michael Scanlon (work rights of health care professionals), and Prisca Tarimo (sexual and reproductive rights). Photo: Jenni Chang
The Right to Mental Health
PhD student Shelley Brown is investigating access to mental health services for women during the perinatal period analyzed through a human rights framework. This interdisciplinary project examines South Africa's mental health legislation and issues of equity and access to perinatal mental health services at the clinic level. Perinatal mental illness is a significant global health issue, which requires a comprehensive response outside of the traditional biomedical approach to health and illness. Her research locates the issue within the context of human rights due to the long-term and significant effects of perinatal mental health on human development throughout the life course. There is a growing body of literature linking the deleterious effects of maternal mental illness on women's and children's rights. The experience of mental illness is also an issue of gender equity, discrimination, poverty, violence and marginalization in South Africa, and to date often violates the agreed upon human right to health.
Lisa Cosgrove, PhD, was awarded a $25,000 grant from the Open Society Foundation (OSF) for her project, "Toward a Rights-Based and Social Justice Approach to Global Mental Health. There has been increased attention to the "global disease burden of mental illness," as part of the Global Mental Health Movement (GMH). However, the disease burden framework reifies Western descriptions of mental disorders and diverts attention away from the social determinants of mental health such as poverty and inequality. The ultimate goal of this OSF project is to effect change in the dominant paradigm in psychiatry as it has been applied to the GMH movement (e.g., the uncritical exportation of Western diagnostic tools and treatments, often without stakeholder involvement). Lisa and her students are forming an international coalition of individuals, organizations, and institutions that can collaboratively develop research initiatives and training materials for graduate and post graduate mental health education, and combine their advocacy efforts in order to influence public policy.
The Right to Science for Children with HIV
PhD student Michael Scanlon, along with Associate Professor Courtenay Sprague and Assistant Professor Gillian MacNaughton have been involved in a project on the potential of right to science to impact on health. The laws, language, and tools of human rights have been important in expanding access to lifesaving treatment for people living with HIV. Children, however, remain a neglected population, as evidenced by inadequate child-specific and child-friendly HIV treatment options. The right to science is a potentially powerful but underdeveloped right in international law, that could be harnessed to focus needed attention on research and development for pediatric HIV treatment. Drawing on reports of human rights bodies and scholars and applying the human rights typology of state obligations to respect, protect, and fulfill, Scanlon, Sprague and MacNaughton have argued that states have core obligations related to research and development for child-specific and child-friendly HIV treatment. Their research was published in a December 2017 article "Neglected Population, Neglected Right: Children Living with HIV and the Right to," Health and Human Rights Journal 19(2): 169-181.
Human Rights-Based Approaches to Universal Health Care
Professor Gillian MacNaughton has worked with attorney Mariah McGill (Northeastern University School of Law) on the human right to health care for several years. Their research projects have focused on the "Health Care is a Human Right" campaign in Vermont, as well as the impact the federal Patient Protection and Affordable Care Act (PPACA), also known as Obamacare, on universalizing health care at the state level. A recent article entitled "The Struggle to Achieve the Right to Health Care in the USA" was published in the Southern California Interdisciplinary Law Journal in 2016.
In 2014, Professor MacNaughton and Ms. McGill, along with colleagues Dr. Fiona Haigh (University of New South Wales, Australia), Professor Courtenay Sprague and PhD student Konstantinos Koutsioumpas, received funding from the World Health Organization to prepare a case study on the Vermont "Health Care is a Human Right" campaign for a WHO project on methodologies to evidence the impact of human rights-based approaches to health. A summary of the 2015 WHO report is published as "The Impact of Human Rights on Universalizing Health Care in Vermont, USA" in Health and Human Rights Journal in December 2015.
Subsequent funding from the University of Massachusetts Boston Joseph P. Healey Research Grant Program allowed Professor MacNaughton and Ms. McGill, along with PhD students Andjela Kaur and April Jakubec, to engage in the research project, "The Potential of Human Rights-Based Approaches for Realizing Universal Health Care in Massachusetts," which examines the impacts of the 2006 health care reforms (also known as Romneycare) in Massachusetts ten years after adoption of the law. As the Massachusetts legal reform provided the model for the federal PPACA, the project has nation-wide implications.
Past Projects
The Right to Sport as a Social Determinant of the Right to Health
PhD student Kostas Koutsioumpas carried out a study that critically connects human rights and sports to health. The realization of sport and physical activity as a human right and the integration of human rights awareness into sports programs have the potential to play an important role in addressing and challenging different forms of past and current inequities both within sports and through sports. Yet, the modern organization of sports and physical activity in our society is generally characterized by unequal access and unequal enjoyment, which is determined by race, class, gender, sexual orientation and other factors. This study seeks to improve human rights practice in sports by investigating when and how sports may contribute to realizing the human rights of youth in urban under-resourced settings.
Realizing the Right to Health in Kenya
PhD student Esther Kamau is carrying out a research project entitled "Examining the impact of SDG target 3.8 on realizing the right to health in Kenya." This project examines the process through which Sustainable Development Goal target 3.8 – achieve universal health coverage – is translated into national and county planning processes and its impact on the realization of the constitutional right to health in Kenya. It focuses on the key issue of national ownership of development policy in the context of the global 2030 Agenda that is supported by both funders and monitors. Will Kenya ignore locally identified priorities and promote global donor-driven health strategies, knowing that without ownership, it also risks sustainability?
The Right to Decent Work for Health Workers
PhD student Michael Scanlon's doctoral research focused on labor issues and working conditions of health workers in public health systems in sub-Saharan Africa. Using an interdisciplinary framework, part of his research examines the intersection of the right to health and the right to decent work. One of the most significant barriers to fulfilling the right to health in under-resourced health systems is the lack of trained health workers. This is a problem of not only absolute shortages but also of out-migration from public health sectors to private and non-profit sectors, from rural to urban areas, and from lower- to higher-income countries. A major driver of out-migration is low salaries and poor working conditions (including high rates of workplace violence), while the freedom of health workers to organize through unions and strike is limited in many countries. Few scholars have examined labor-related issues among health workers in sub-Saharan Africa from a human rights perspective, nor have they explored the intersections of the right to decent work and the right to health in these contexts. With his research, Michael explored these intersections and brought more attention to issues of labor and labor rights to scholars and practitioners in the health and human rights field.
The Right to Health on the Agenda of the Office of the UN High Commissioner for Human Rights
Professor Gillian MacNaughton and attorney Mariah McGill are engaged in a research project examining the extent to which the Office of the UN High Commissioner for Human Rights, established in 1994, has contributed to the promotion of the right to health over the past two-plus decades. Over this period, the health and human rights movement has grown considerably and the right to health has developed from a vague aspiration into a well-elaborated and justiciable human right. The project considers the impact of the activities of the OHCHR on these developments. Their co-authored chapter "The Office of the UN High Commissioner for Human Rights: Mapping the Evolution of the Right to Health" is published in Human Rights in Global Health: Rights-Based Governance for a Globalizing World, edited by Benjamin Mason Meier and Lawrence O. Gostin (2018).
Health and Human Rights Impact Assessment
Professor Gillian MacNaughton has also worked on health and human rights impact assessment methodology for over a decade. Much of her work in this area was in collaboration with Professor Lisa Forman (University of Toronto) and focused specifically on methods for human rights impact assessment of proposed international trade agreements on the availability and accessibility of essential medicines in low- and middle-income countries. That research was funded by a grant from the Canadian Institutes for Health Research and was published in Impact Assessment and Project Appraisal (2016), Journal of Human Rights Practice (2015), Journal of Human Rights (2015) and International Journal of Environmental Research and Public Health (2014). Professor MacNaughton also published an overview of the progress on human rights impact assessment in Health and Human Rights Journal (2015) and a book chapter "A Human Rights-Based Approach Social Impact Assessment" co-authored by Professor Paul Hunt (University of Essex) in the book New Directions in Social Impact Assessment: Conceptual and Methodological Advances, edited by Frank Vanclay and Ana Maria Esteves, which was recently translated into Chinese (2015).
---
Human Rights at UMass Boston
100 Morrissey Blvd.
Boston
,
MA
02125