Asian American Resource Office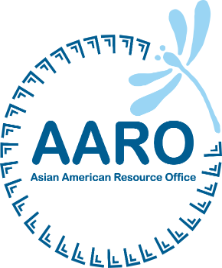 The Asian American Resource Office, formerly the Asian American Student Success Program, began as a new project at UMass Boston in 2011 seeking to integrate the educational, cultural, and linguistic expertise of faculty, staff, students, families, and local communities to build, assess, and sustain an ongoing holistic program that effectively supports the college access and persistence of Asian American students. The two specific goals of this project at the university are:
to increase college access for Asian Americans who are low-income or first generation college-goers and for traditionally underrepresented Asian American ethnic populations, and
to increase Asian American retention, persistence, course completion, and graduation rates.
The project's administrative home within Academic Support Services and its integrative, programmatic relationships to the university's nationally recognized Asian American Studies Program and Institute for Asian American Studies ensure a unique level of quality, capacity, and commitment to address urgent needs of underserved, low-income, and traditionally underrepresented Asian American students.
We are fortunate to be able to focus our work to specifically support Asian American students in achieving and succeeding in higher education. This project is made possible through UMass Boston's designation as an Asian American and Native American Pacific Islander-Serving Institution (AANAPISI) and funding received through this designation from the U.S. Department of Education.
Resources
Check out the AsAmSt courses being offered in Spring 2023
Drop-in Space: Come hang out with us in the office! Grab some candy, a snack, or coffee/tea, and take a break between classes.
Career Coaching: Get help with resumes and cover letters, finding a part-time job, and learning about careers for your major. We can also help you meet professionals in the field and find internships.
Success Coaching: One-on-one coaching to help you succeed at UMB. Get answers to questions about financial aid and scholarships, class registration, major requirements, and anything else!
The University of Massachusetts Boston is recognized as a Minority Serving Institution (MSI) through its designation as an Asian American and Native American Pacific Islander-Serving Institution (AANAPISI) funded by the U.S. Department of Education.
Asian American and Native American Pacific Islander-Serving Institutions

In 2010, UMass Boston was one of eight higher education institutions awarded a five-year Asian American and Native American Pacific Islander-Serving Institutions (AANAPISI) grant by the U.S. Department of Education. Originally introduced in Congress in 2002, this AANAPISI designation finally became law in 2007. To qualify for designation as an AANAPISI, an institution's enrollment of undergraduate students must be at least 10 percent Asian American or Native American Pacific Islander, and at least 50 percent of the student body must be eligible for federal need-based financial assistance, such as Pell Grants and Federal Work-Study.

UMass Boston received the top score in the country of all AANAPISI proposals evaluated by external reviewers. Only seven other institutions received AANAPISI grants in the national competition for the 2010 grant cycle. These institutions were Mission College (Santa Clara, CA), Coastline Community College (Orange County, CA), University of Illinois at Chicago, Laney College (Oakland, CA), Richland College (Dallas, TX), City College of San Francisco (CA), and University of Guam.

In August 2015, UMass Boston was awarded a second five-year cycle of AANAPISI funding by the U.S. Department of Education. AANAPISI funding helps participating institutions strengthen retention and persistence services, bolster recruitment programs, and expand staff and resources to help currently underserved students. The university was the only qualified four-year institution in New England that had been awarded the grant.

In 2020, UMass Boston received a new $1.3 million grant from the U.S. Department of Education to advance its work as an AANAPISI institution. The five-year grant further strengthens UMass Boston's capacity as the only AANAPISI-designated research university in New England.
AARO Statement on Violence and Racism against Asians and Asian Americans

April 13, 2021

The recent violence and racism against Asian and Asian American communities have been devastating. As staff who identify as Asian Americans from immigrant and refugee families and as people of color, these realities weigh heavily on us as individuals and as professionals whose work directly strives to create a more equitable future for Asian American communities and individuals. We should not ignore that the primary victims of these crimes are the most vulnerable members of our communities, and it is important to acknowledge that recent incidents covered by the media are not new and are part of a longer history of racism in this country. We hope that we can consider ways to stand in unity and solidarity through these challenging times.

As Asian American and Native American Pacific Islander-Serving Institution (AANAPISI) staff, we are proud to work at a Minority Serving Institution and take seriously our responsibility to stand with all students of color.

We are here to talk or help direct you to other resources if you would like a space to voice your concerns, anxieties, and feelings. We are also ready to talk with you about possibilities of organizing, advocacy, coalition-building, and other collective responses to address these issues on campus or beyond. Please feel free to reach out to us if you have anything on your mind, and please be safe and well.
Asian American Resource Office Staff

Sara Boxell Hoang
Director, Asian American Resource Office

617.287.3241
sara.hoang@umb.edu




Contact
The office is open Monday-Friday, 9:00 AM – 5:00 PM (with the exception of holidays).
Drop-in hours are Monday-Friday, 12:00 – 5:00 PM.
Come visit us in person in McCormack Hall, 3rd floor, room 703 (inside the Ryan Lounge).
If you would like to ensure that you can meet with one of the staff, please schedule a meeting (in person or virtual).
Please check our blog for the most up-to-date information on events and opportunities.